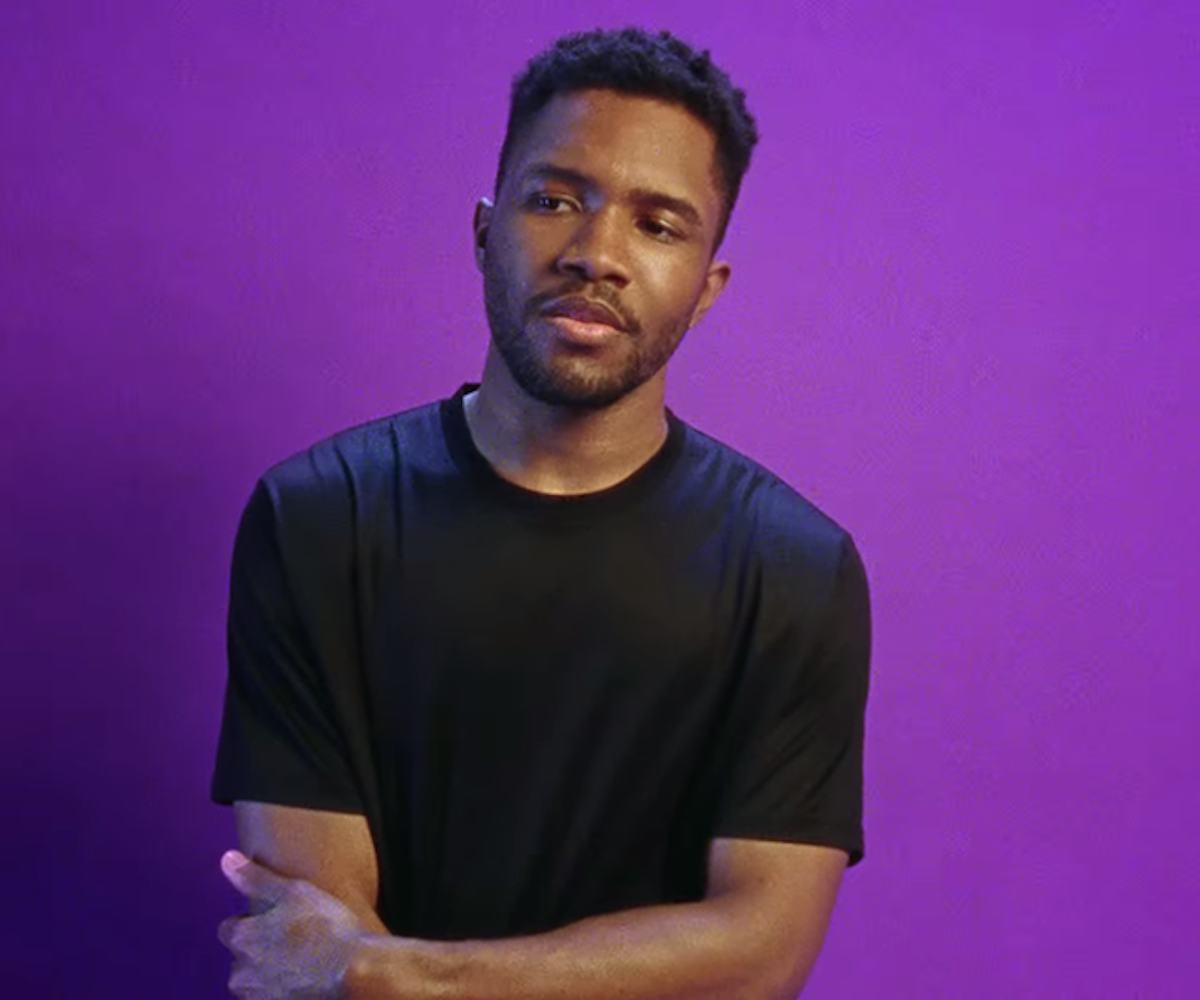 Photo courtesy of Calvin Klein
Frank Ocean's Visual Album Has Finally Surfaced
Our first impression of 'Endless'
On Thursday, August 18, the world wide web was caught off guard in the late hours of the night when Frank Ocean appeared to be rolling a video stream on boysdontcry.co. Unlike what didn't happen two weeks prior, this time, there was some action in the visual art project. Mesmerized, viewers watched as Frank constructed a spiral staircase by himself in a warehouse, while snippets of music from the new album played in the background.
Shortly after the stream ended, a visual album, titled Endless, became readily available on Apple Music. This 45-minute extended version showed multiple Franks working together to build more stairs. New York Times reporter Joe Coscarelli immediately tweeted, "Apple says a Frank Ocean 'visual album' called Endless will be out at midnight, 'keep an eye out this weekend for more from Frank.'"
This morning, Coscarelli divulged even more details about the visual, plus some upcoming developments, in an article for NYT. Endless consists of 18 tracks including features from artists like Sampha, Arca, Alex G., Jazmine Sullivan, and Jonny Greenwood of Radiohead. Strings from the London Contemporary Orchestra conducted by Robert Ames are also featured on the masterpiece. Here are some screenshots of the official credits:
Some users on Twitter have suggested that the visual is Ocean's way of saying "let's build" or "continue to build." (Interpret as you wish, though.) Others allege that he was clearly inspired by Jaden Smith, who had a prolific metaphor explanation about stairs ages ago. The only person who knows the true answer is Ocean himself, but there's no doubt that we'll all feed into our own theories until he breaks his silence.
So what is our first impression of Endless? No matter how long Ocean left us floating in the dark, it was worth it because we are finally being led into the light. He is in full control of his vision and will define art as he sees fit. As for the music, it is better than we could have ever imagined. Frank's rich voice practically raises us up to the heavens every time he hits those smooth falsettos. His cover of Aaliyah's "At Your Best (You Are Love)" will crush your soul into a million little pieces.
This weekend, you can find us at the drugstore stocking up on tissues to soak up our stream of tears. Whenever the next album drops, we'll be overly prepared.
Rolling Stone confirmed that Boys Don't Cry is on the way this weekend, so the wait continues. (Perhaps, we'll finally be able to get our hands on the printed zines soon as well.) For now, we will remain content in this mood: