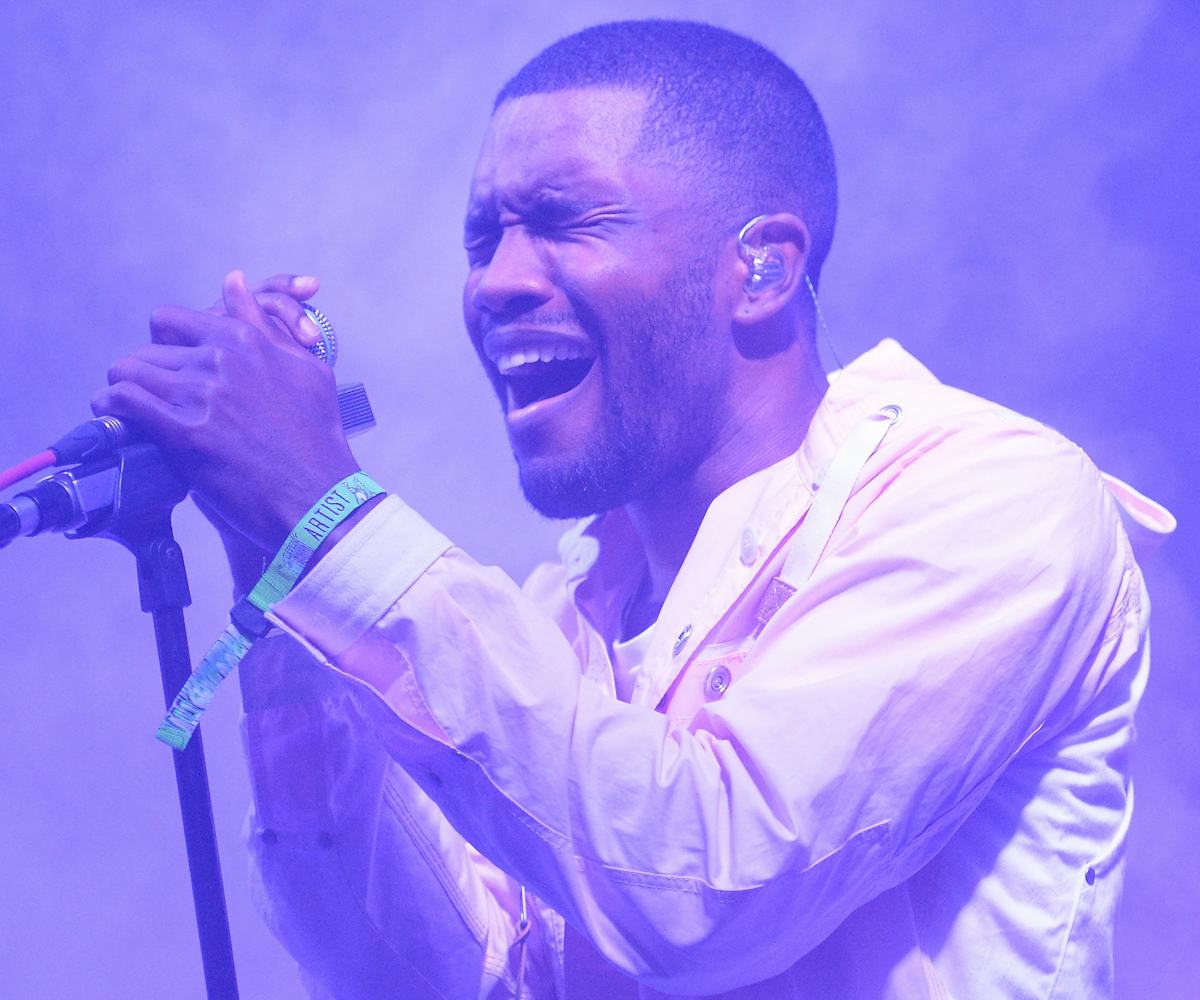 Photo by Jason Merritt/Getty Images
Want Frank Ocean Merch? Vote!
Be politically active and get apparel in return
Today is midterm election day, and Frank Ocean is offering an extra incentive to make sure fans hit the polls before closing time. Ocean announced via his Beats 1 show, blonded Radio, that fans who have voted can receive free merchandise at his upcoming pop-up shops.  
Ocean was careful in choosing pop-up locations where votes matter most. According to a post to his Tumblr, per Dazed, Ocean stated, "Stacey Abrams in Georgia, who if elected would be America's first black female governor, Andrew Gillum in Florida, who would become the states first black governor and Beto O'Rourke who would be the first Democratic Senator in Texas in 24 years." 
All you need to do to prove you made your voice heard during midterm elections is provide a photo of yourself at the polls, Ocean stated. NME points out that taking photos at polls in these states is illegal, though, so fans might want to get a bit crafty with their forms of proof. 
Giving away free merchandise isn't the only convincing plea popular musicians have made to get fans to participate in democracy this fall. Taylor Swift, who previously kept her political views quiet, caused a voter surge in Tennessee after telling fans to go out and vote.