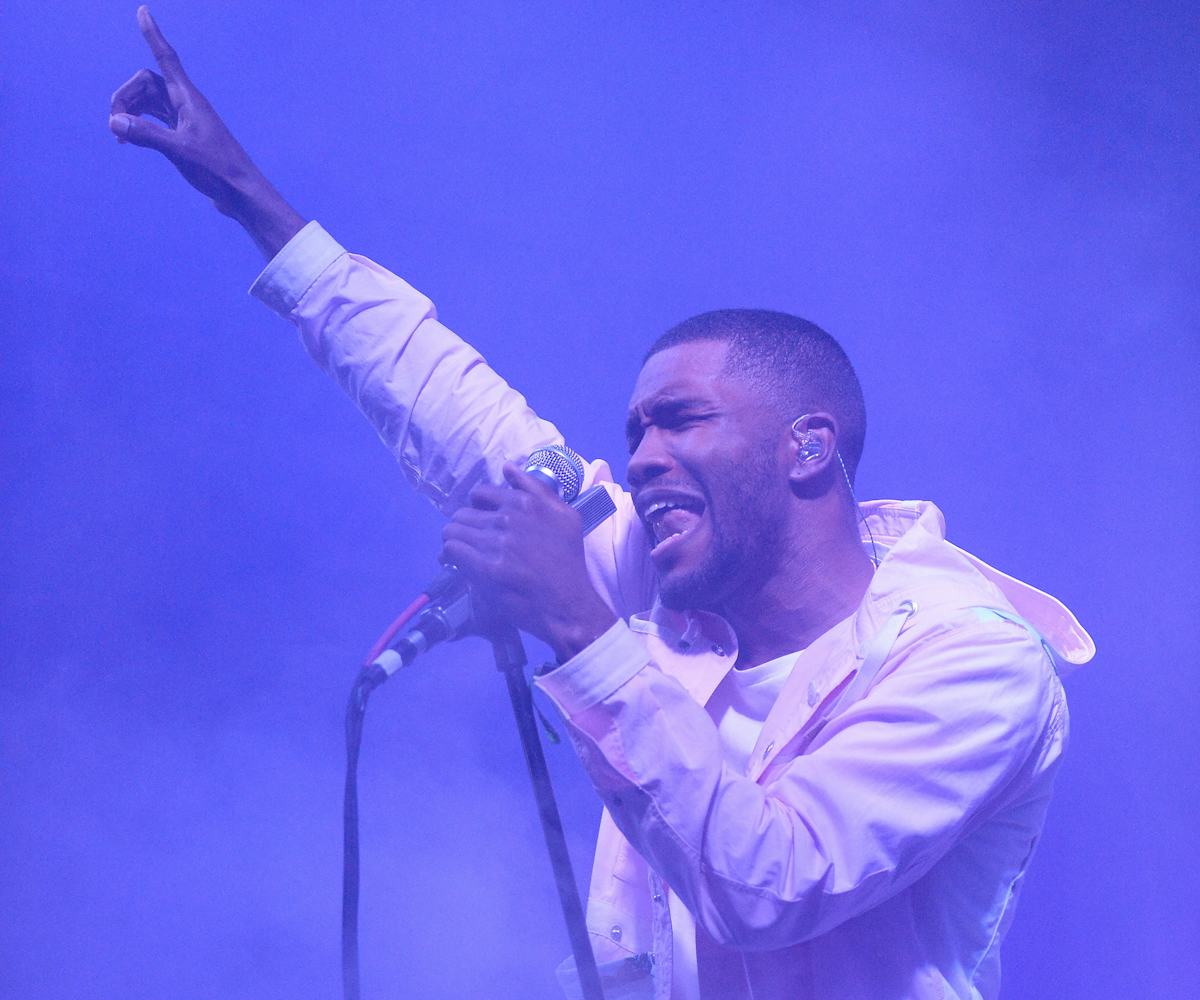 Photo by Jason Merritt/Getty Images
Frank Ocean Drops New Single, "Biking," With Jay Z And Tyler, The Creator
The song is what you'd expect from Ocean: perfection
Frank Ocean's massive music drop last summer gave us enough songs for over a year, but the moody R&B master is back at it already. Just last night, Ocean teased a new track, titled "Biking," featuring Jay Z and Tyler, The Creator, in a preview for his radio show. Shortly after that, Frank dropped the full episode of Blonded Radio, which included the new song itself. Thanks to the sleepless denizens of the internet, copies of the song began appearing on SoundCloud shortly thereafter.
Here's the new jam:
The track is about exactly what you'd expect from Ocean, which is to say it's perfect. Starting with a few melancholic piano bars and some rhymes with Jay, the song progresses to Ocean crooning over some breezy guitar riffs. The smooth bop finishes with a verse from Tyler, The Creator over a lounge-y percussion line and nostalgic pleas from Frank himself.
The third episode of blonded RADIO was hosted by Vegyn and Roof Access and also featured tracks from artists spanning a handful of different genres, including songs from Rihanna and Death Grips. The duo played 28 tracks before finally airing "Biking."
No word yet on if "Biking" is the first single off a new album or if it's something else entirely, but we're all eagerly awaiting more from Ocean.
You can listen to the full episode over here.