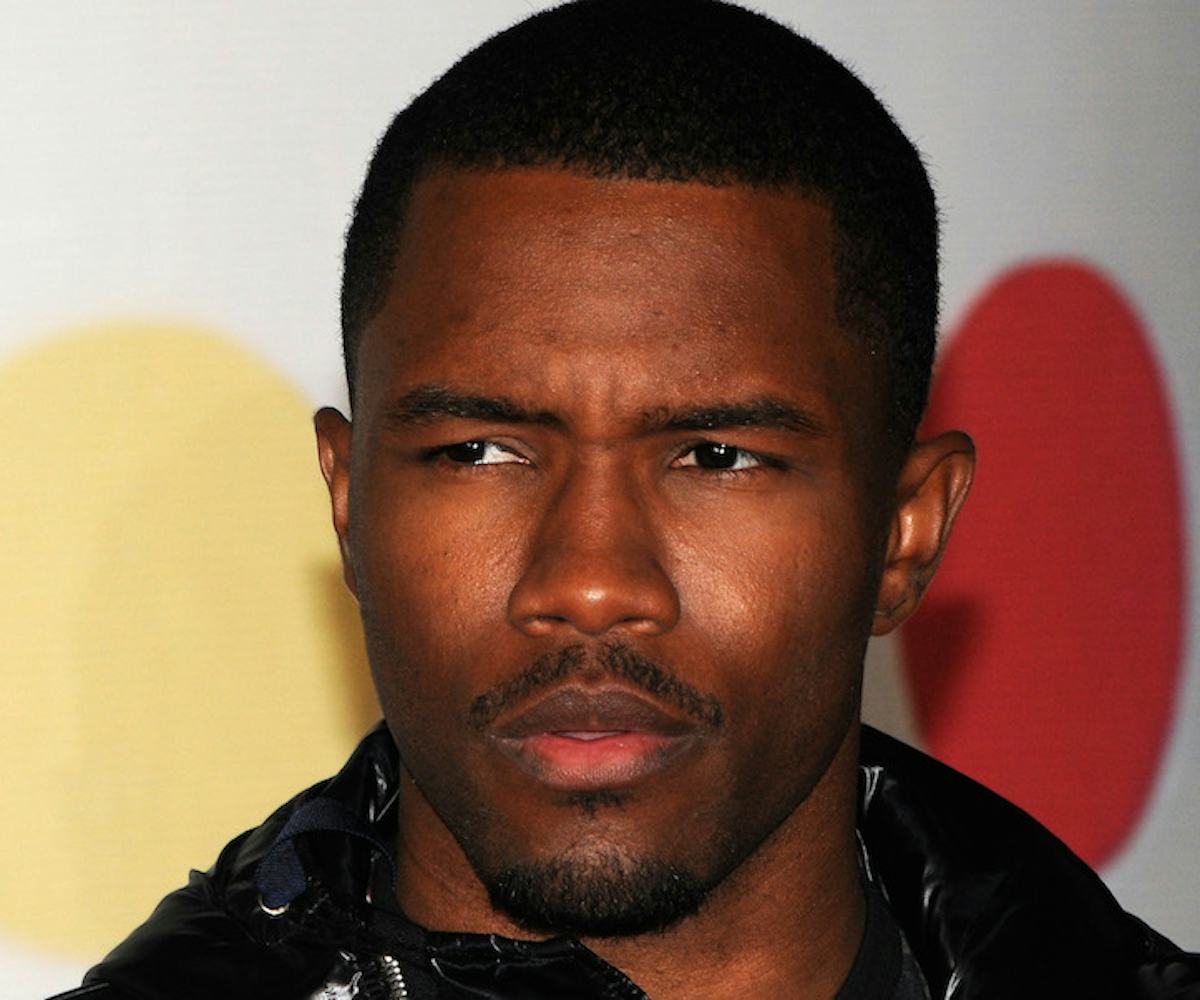 Photo by Eamonn McCormack/Getty Image.
Frank Ocean Just Brutally Trolled Kanye West
And name-checked Michelle Wolf in the process
As you probably already know, Kanye West has been dominating Twitter for the past couple of weeks with some controversial (and deeply upsetting) political commentary. Amongst the cringe-worthy statements are MAGA proclamations and revisionist history, so it makes sense that plenty of people—fans and peers included—are not too happy with West's return to the timeline.
Amongst the friends displeased with his newfound rhetoric is singer-songwriter Frank Ocean, who made his own brief return to Tumblr to troll West in the best way possible.
One of West's first controversial tweets was an endorsement of conservative commentator Candace Owens, who has been a vocal detractor of the Black Lives Matter and women-led movements. West wrote in his now-infamous tweet, "I love the way, Candace Owens thinks."
Ocean used that statement as a jumping-off point. "I love the way Michelle Wolf thinks," he wrote on his Tumblr in reference to the comedian whose stand-up routine at the White House Correspondents' Association dinner included pointed jabs at the Trump administration's propensity for, well, lying. Just to hammer it home, Ocean also posted a still from West's "Concert for Hurricane Relief" show, in which he infamously declared, "George Bush doesn't care about black people." Talk about the perfect troll. Check out Ocean's posts here.