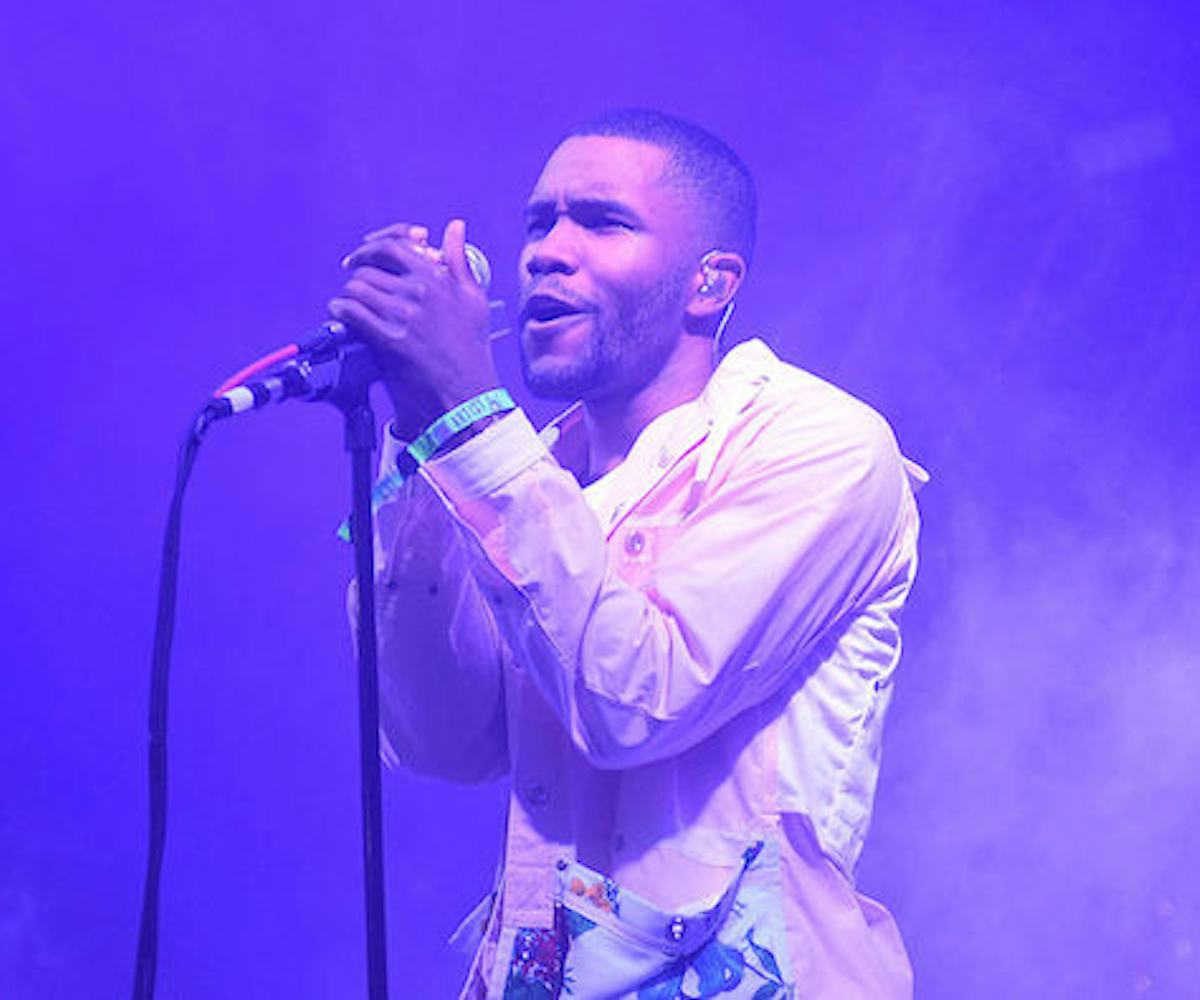 Photo by Jason Merritt/Getty Images
Waiting For Frank Ocean's New Album? There's An App For That!
If you've been patiently (or impatiently) waiting for the new Frank Ocean to drop, now you can get an instant notification when it finally does.
And while the latest rumors may very well be another set of empty promises, there's a newly released web-based app that will notify you of when the singer's new album Boys Don't Cry does finally release. Thanks to designer Shahzeb Khan—who put together the app called (650)82OCEAN—the anxiety of missing the new album's release can finally subside.
Already with more than 10,000 users, the app is quickly gaining traction with restless Ocean fans everywhere. According to its website: "This service automatically looks at Spotify, iTunes, and Twitter for the latest in Frank Ocean news. The second it detects that a new album has gone live, it will automatically send everyone a text with the link for the album."
With the rumored expected release date of Ocean's album having already passed, on August 5, and new rumors spurred by Pigeons and Planes citing Apple reps hinting at an imminent release, the internet just can't take the wait any longer.
For those of you eyeing the AMA that Ocean's producer James Ho (aka Malay) will be holding on Monday, August 15 at 2pm EST, to answer fan questions, don't even think about addressing the album. According to Pitchfork, the upcoming session will take place on the r/FrankOcean subreddit, but Malay said he won't be discussing the release date or "the production, creation, or anything involving Frank's new album." Not only that, but steer clear about bringing up "Frank's creative process," as it's "private to the artist."
Well, looks like we're signing up for a new app.