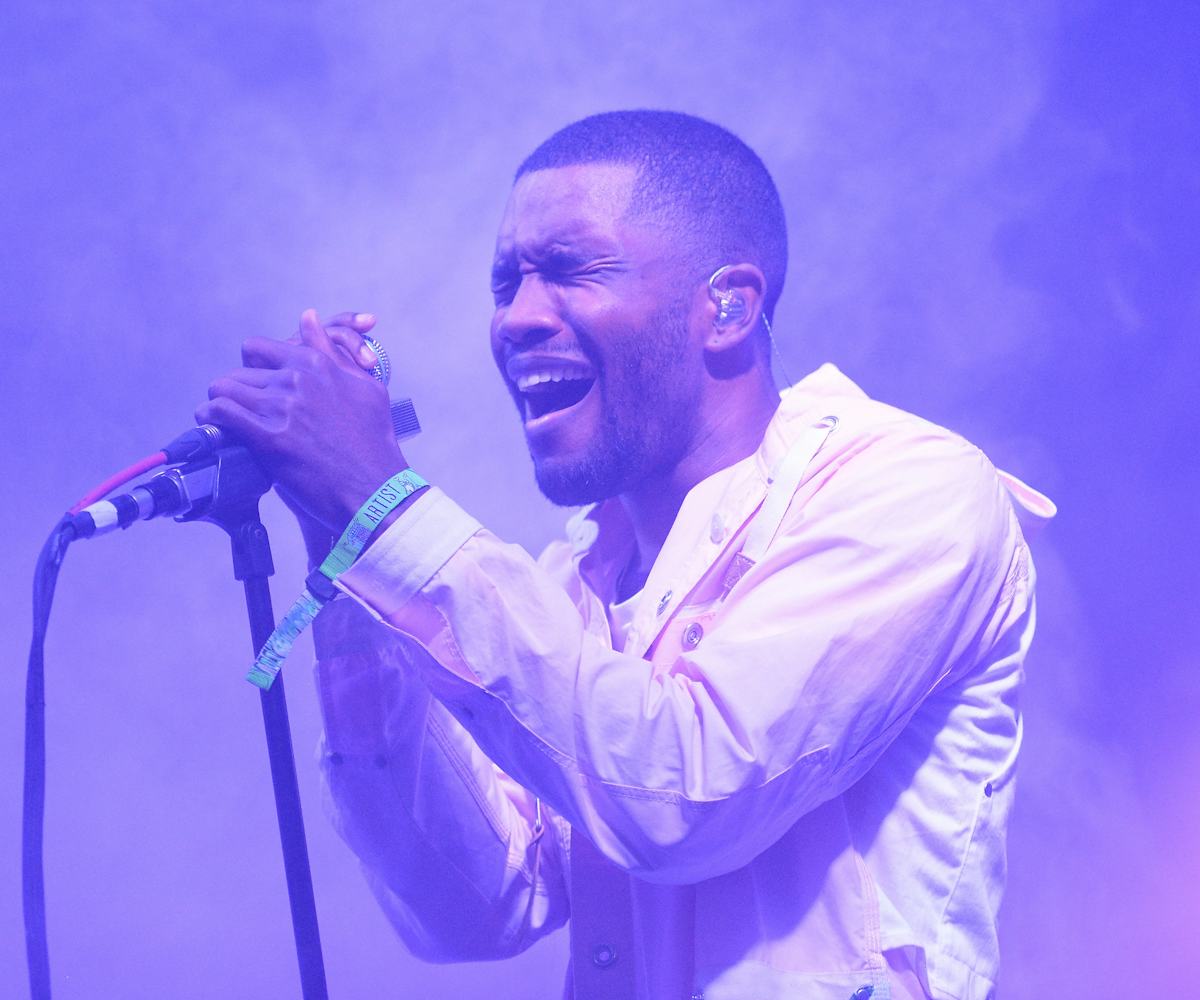 Photo by Jason Merritt/Getty images
Frank Ocean's New Album 'Blonde' Is Finally Here
After months of rabid anticipation, Frank Ocean has finally released Blonde, the official follow-up to his 2012 magnum opus Channel Orange. The 17-track LP, which is available exclusively to Apple Music, comes days after Ocean dropped his 18-track, 45-minute visual album Endless, which is also available on Apple Music. 
As you'd expect, Blonde boasts a cabal of pop music juggernauts. Andre 3000, Beyoncé, James Blake, Jamie XX, Kanye West, Kendrick Lamar, Malay, Om'Mas Keith, Tyler the Creator, Rick Rubin, and Pharrell Williams all make appearances in one form or another. Even David Bowie, Elliott Smith and the Beatles are listed in the abums credits, though it's unclear what contributions they actually made. 
The surprise release comes after a flurry of activity from the elusive Ocean, who lit the match earlier this month with a cryptic video featuring the himself doing some carpentry. It was a benign visual, but signaled the imminent return of one of pop music's most important provocateurs. 
Prior to the album's release, Ocean unveiled the album's first single "Nikes," and it's accompanying video, which is packed with striking symbolism and iconography that suggests Ocean, despite being away for four years, has been listening this whole time.
Make sure to check back soon for our full review of Frank Ocean's Blonde.