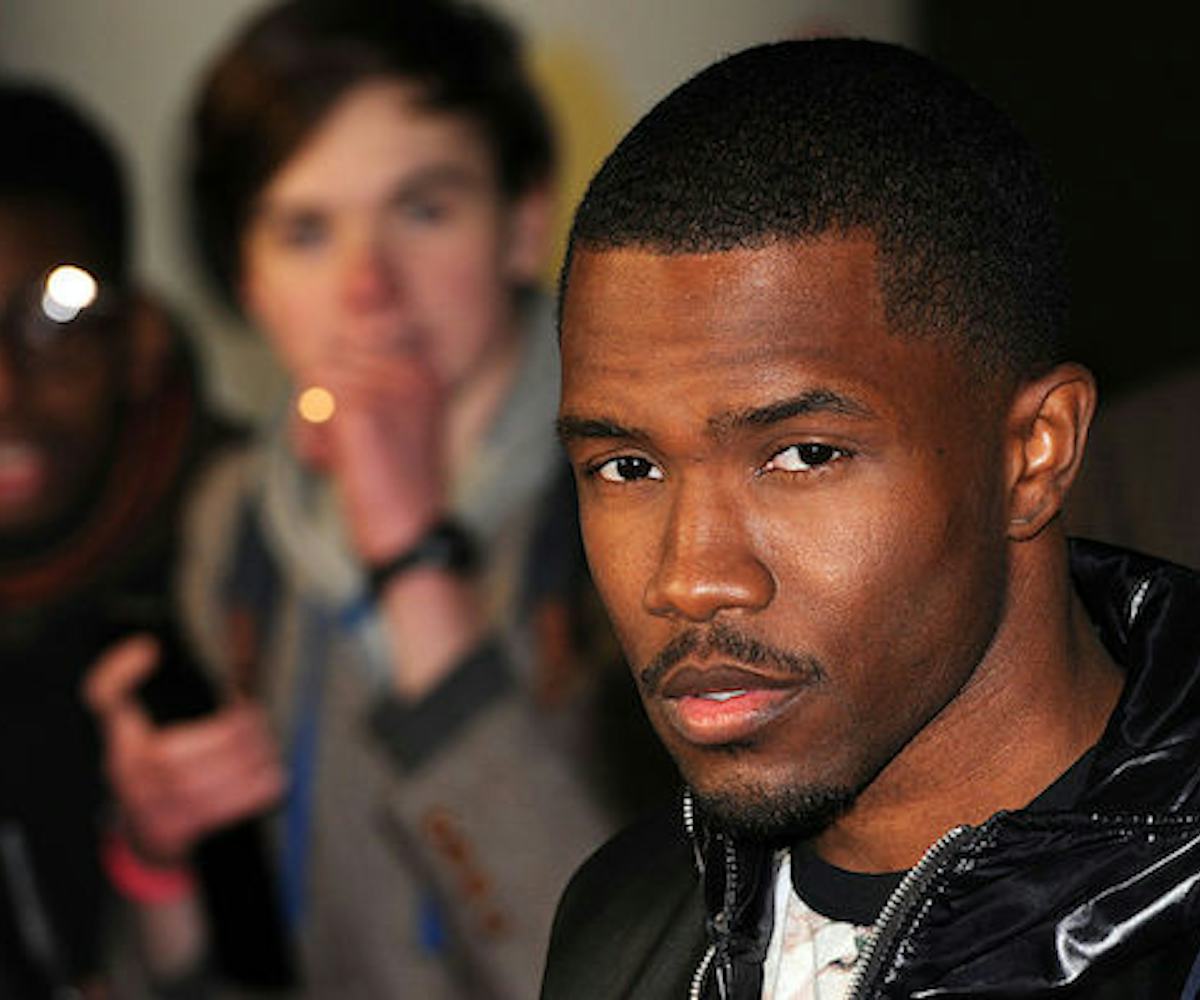 Photo by Eamonn McCormack/Getty Images
Frank Ocean Drops Music Video For "Nikes"
"I got two versions. I got twoooo versions."
If you've been refreshing your browser waiting for new Frank Ocean music, your wait is finally over... sort of.
The R&B star has dropped another video following up visual album Endless—titled "Nikes"—according to Rolling Stone.
Back in April 2015, long before the anticipated release, the singer previewed the lyrics "I got two versions. I got twoooo versions," which have now been revealed to be the hook on "Nikes."
In the video, which features plenty of nudity and an A$AP Rocky cameo as a tribute to the late A$AP Yams, the "two versions" theme is apparent throughout. Plenty of warped images and Ocean's altered voice pepper the video, along with a rapping chihuahua. And the musician gets political with a repeated shout out to the late Trayvon Martin.
As Rolling Stone points out, Ocean is heard singing "as a pair of different guises, one a sped-up vocal, the other slowed down." Some lyric samples: "We're not in love/ But I make love to you/ When you're not here/ I save some for you/ I'm not him, but I mean something to you," Ocean sings.
As if the flashing images aren't thought-provoking enough for the duration of the entire video, "Nikes" ends with a Ocean setting himself on fire and being extinguished.
The star is expected to reveal more music over the weekend, so keep a lookout for additional new Frank Ocean any minute now.