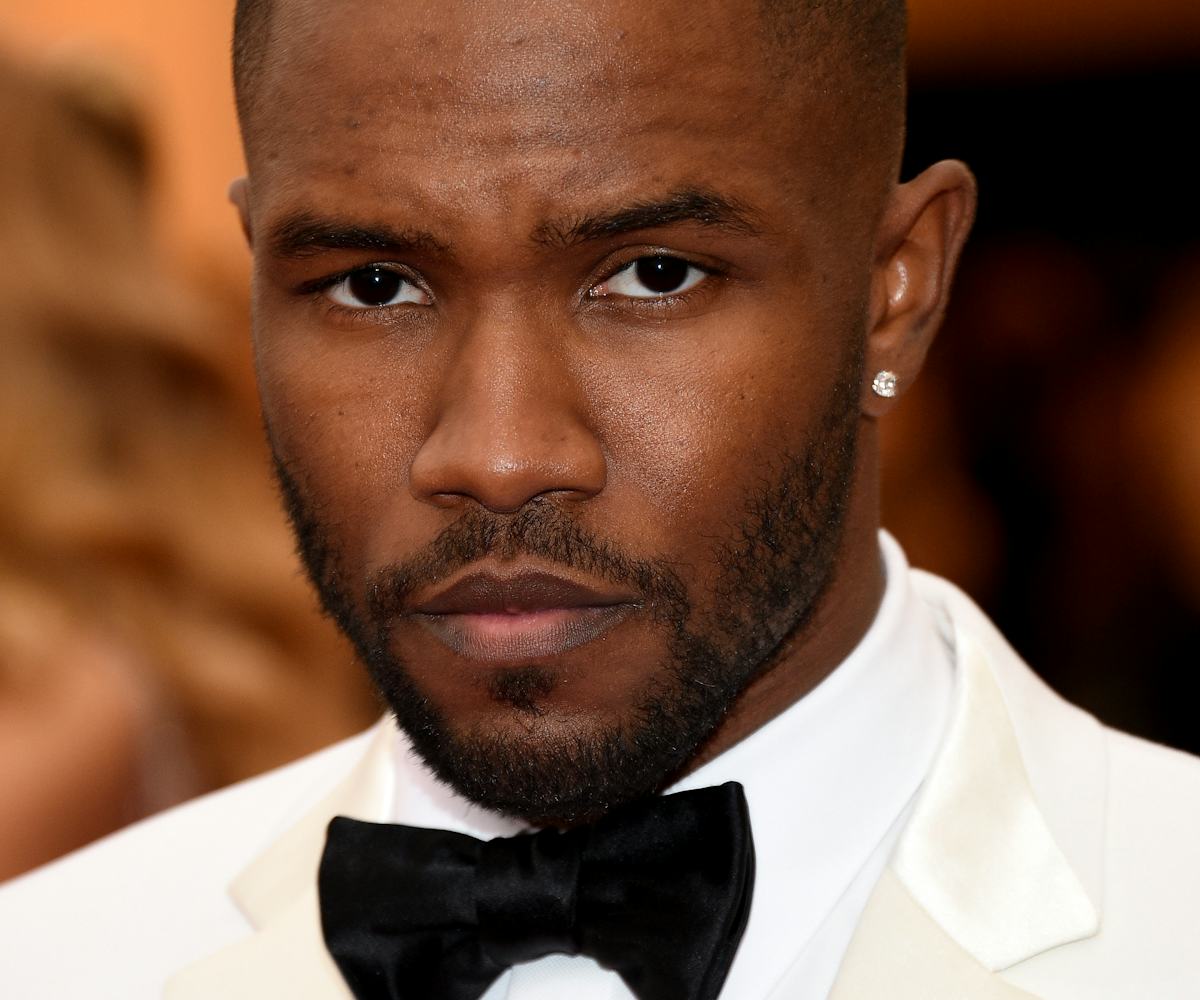 Photo by Larry Busacca/Getty Images
Frank Ocean Pens A Deeply Personal Essay In Response To The Orlando Massacre
"Many hate us and wish we didn't exist"
It's been a long time since we've heard a peep out of Frank Ocean, but the Grammy Award-winning artist has finally broken his silence with something unexpected. Early this morning, the singer-songwriter posted an essay on his Tumblr, which he hasn't updated since April, as a reflection of the Orlando Massacre that took place on June 12. A week has passed since 49 lives were taken at Pulse, but the pain is still a fresh wound for many, including Ocean.
The whole note will take you back to a somber Channel Orange state of mind as he touches on mental health, religion, and transphobia. It's powerful, poetic, and might move you to tears. (If you have been bottling up your emotions, prepare for the spill.) Ocean even uses a personal experience from his childhood as an example of the bigotry he was exposed to growing up, which is probably the most crushing part. 
"I was six years old when I heard my dad call our transgender waitress a faggot as he dragged me out [of] a neighborhood diner saying we wouldn't be served because she was dirty," he states. "That was the last afternoon I saw my father and the first time I heard that word, I think, although it wouldn't shock me if it wasn't."
Toward the end, Ocean expresses his desire to be hopeful about the future, but confesses that he isn't certain of the possibility: "I daydream on the idea that maybe all this barbarism and all these transgressions against ourselves is an equal and opposite reaction to something better happening in this world, some great swelling wave of openness and wakefulness out here. Reality by comparison looks grey, as in neither black nor white but also bleak."
We're still holding our breath for Ocean's sophomore album, but we're sure it will be worth the wait even more now. Read the entire note in the screenshot, below.