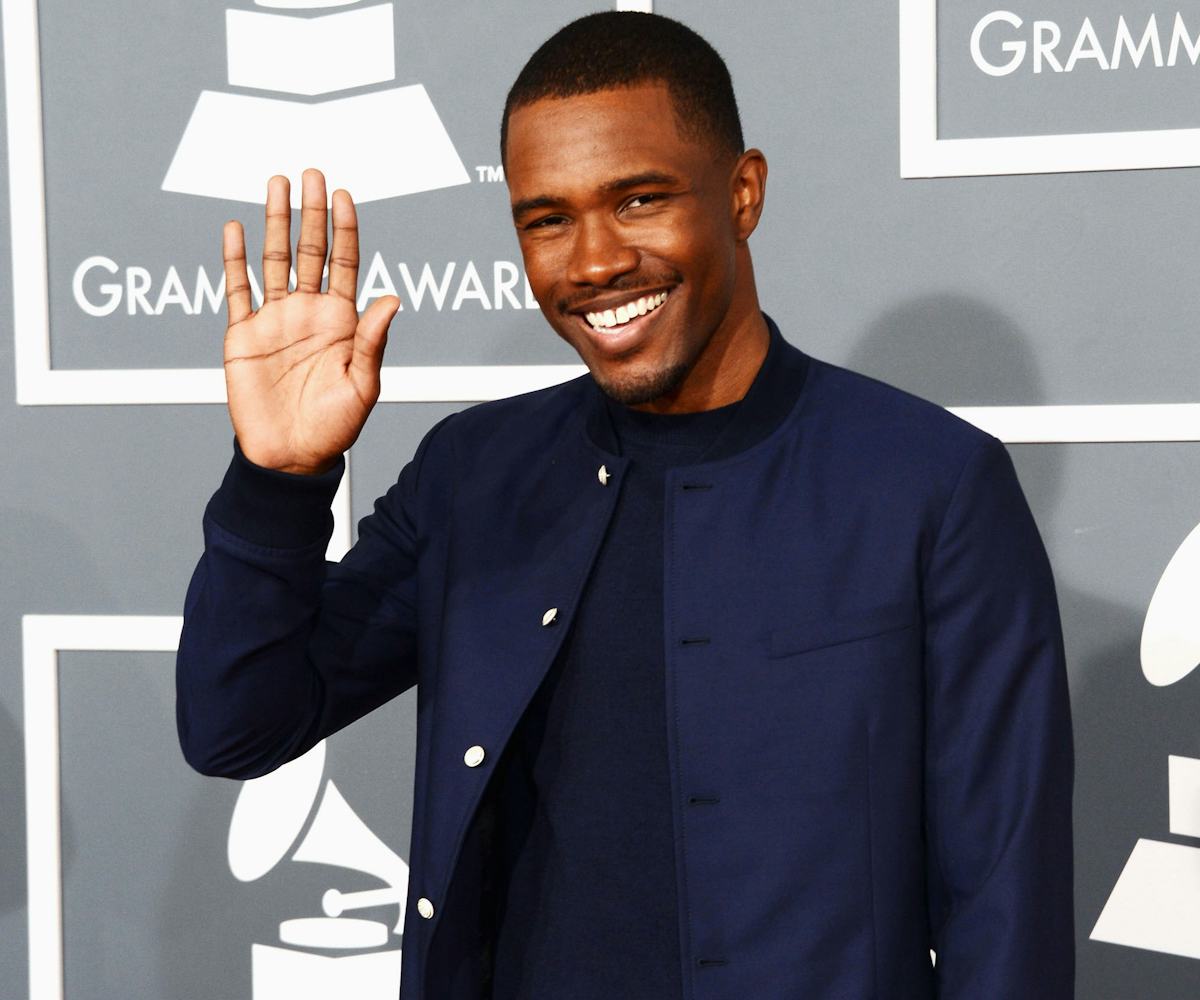 Photo by Jason Merritt/Getty Images
There's A Frank Ocean Leak!
listen to the snippets now
We've been experiencing a serious drought waiting for Frank Ocean to release his forthcoming album any day now. It seems like Ocean has been in hiding—though we're sure it's more like him locking himself in the studio to concentrate on his work—but his reemergence on Kanye West's The Life of Pablo gave us a small ounce of hope. 
While we don't encourage leaks, we would be lying if we said that we wouldn't partake in streaming any piece of new material from the R&B singer-songwriter that we can get our hands on, no matter where it came from. A few hours ago, a sound bite claiming to be a snippet of a new Ocean song surfaced on SoundCloud. The quality of the audio is pretty low and it's hard to hear with all the muffled noise, but you could hear his beautiful crooning through all the static nevertheless. Unfortunately, it was literally taken down a few minutes ago, but we may have found another plug that claims to have recorded bits from a secret listening party here.
We're sorry, Frank, but you've left us with no other choice. (Please forgive us for our sins, you sweet, musical angel.) Listen to the snippet now while it's still here. For now, it's all we've got.