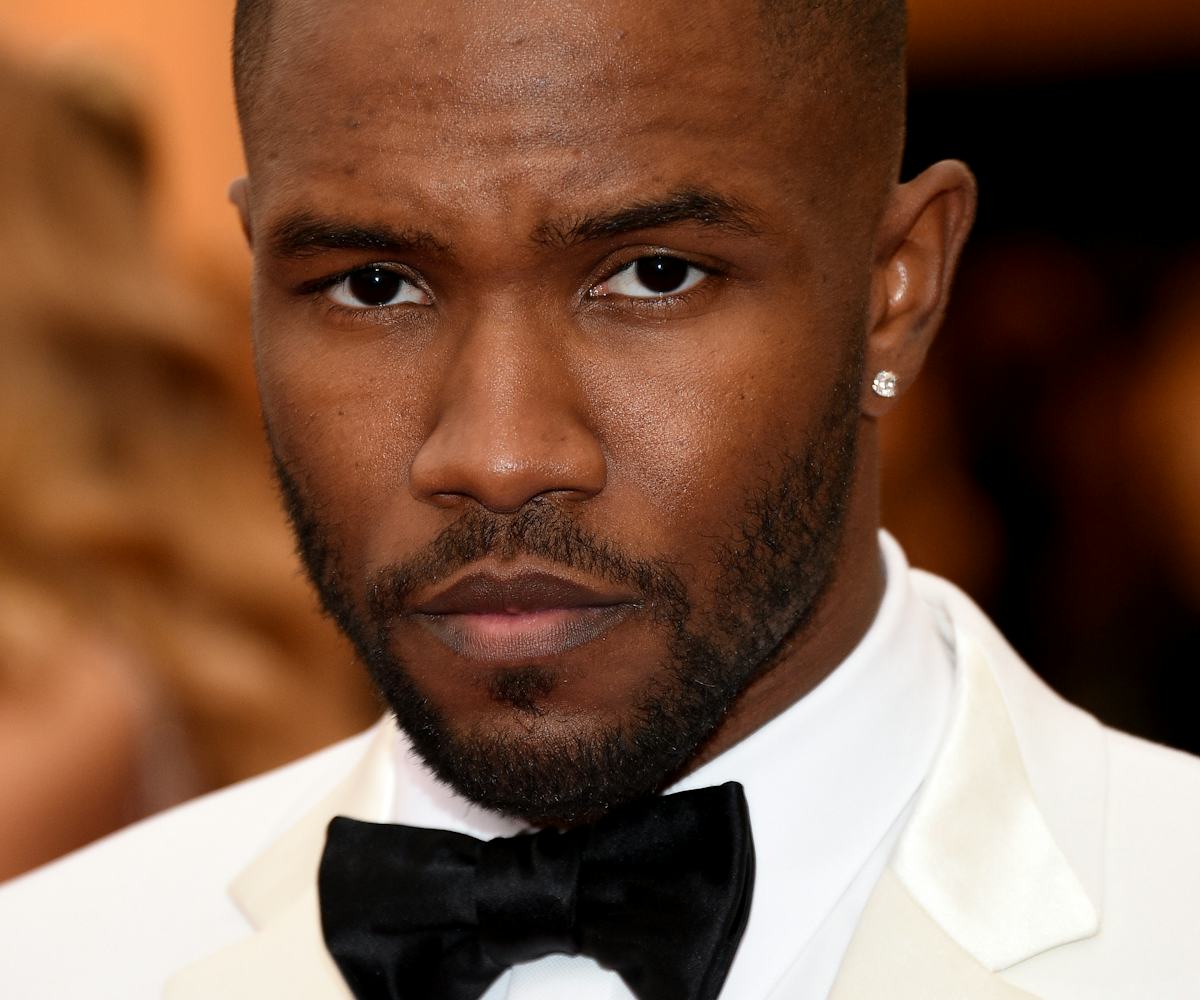 Photo by Larry Busacca / Getty images
Frank Ocean Had Plenty To Say On His Grammy Snub In A Revealing New Interview
Despite dropping one of the biggest albums of the year, Blonde, the elusive Frank Ocean has managed to remain an enigma, shunning the usual press tour that accompanies a major release, in favor of letting his art speak for itself. So whenever Ocean does decide to sit down for an interview, as he did with the New York Times' Jon Caramanica, people pay attention. 
The interview, published Tuesday night, touched on everything from Ocean's painstaking creative process (at one point, there were 50 versions of the Blonde standout, "White Ferrari") to his decision to drop his record label and forge his own path. "It started to weigh on me that I was responsible for the moves that had made me successful, but I wasn't reaping the lion's share of the profits, and that was problematic for me," he said.
But Ocean's disdain for the establishment doesn't end there. Earlier this year it was revealed that Ocean would not be eligible for next year's Grammys, which enraged many of his fans, including Kanye West. In fact, it seems that the only person okay with it is Ocean himself.
"That institution certainly has nostalgic importance. It just doesn't seem to be representing very well for people who come from where I come from, and hold down what I hold down," Ocean explained. "I think the infrastructure of the awarding system and the nomination system and screening system is dated. I'd rather this be my Colin Kaepernick moment for the Grammys than sit there in the audience."
So what can we expect from a newly unshackled Ocean? Unsurprisingly, he's staying quiet, though he did mention the possibility of pop-up shops, live performances, and even exploring totally new art forms. "I believe that I'm one of the best in the world at what I do, and that's all I've ever wanted to be," Ocean said. "It's more interesting for me to figure out how to be superior in areas where I'm naïve, where I'm a novice."
You can read the New York Times interview with Ocean here.