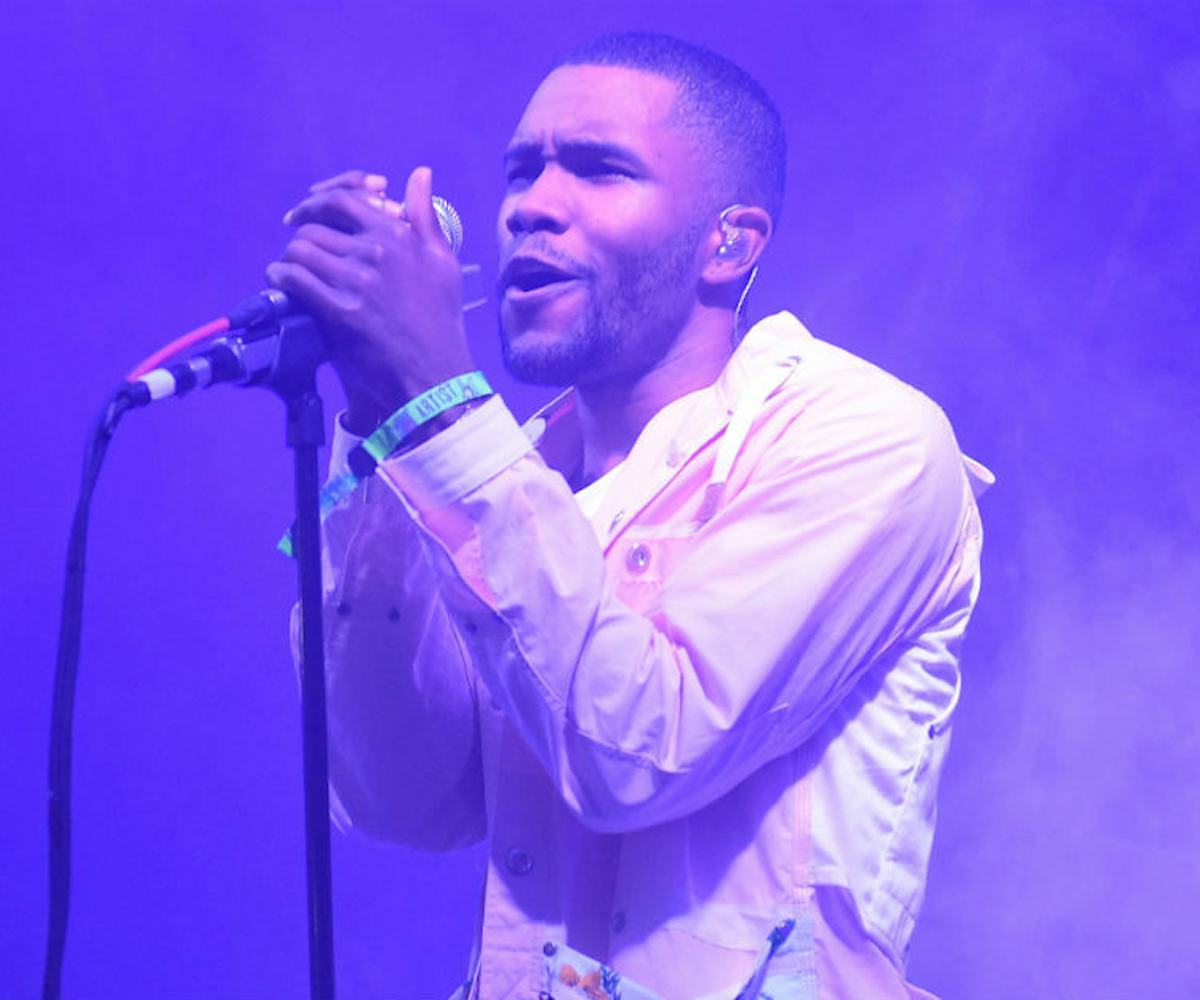 Photo by Jason Merritt/Getty Images.
The 10 Best Under-The-Radar Frank Ocean Songs
Only real stans will know these
Before he was Frank Ocean, he was Lonny Breaux. As real fans know, Ocean's birth name is Christopher "Lonny" Edwin Breaux, a fact which gives meaning behind the name of The Lonny Breaux Collection, an unofficial compilation of 63 unreleased Frank Ocean songs.
In honor of Ocean's approaching birthday (of course, he's a Scorpio), we decided to celebrate some of our favorite under-the-radar Ocean songs. Ahead, check out our favorite lesser-known songs from the modern king of R&B. Hopefully, these will keep you satisfied until he announces his next (official!) project.
"I Need It"
This is a song that tells the story of unconditional love (very Ocean-esque). But with lyrics like "December in Manhattan feels like South Beach now," how can you not fall in love with him?
"Acura Integurl"
This once-unreleased song became so popular that its producer, Dre Knight, decided to release it back in 2012 via his SoundCloud. He said, "The version that was originally leaked was actually a rough vocal scratch that was simply intended for him to listen and finish writing."
"Orion"
One of the qualities that makes Ocean's music so endearing is his ability to make us feel his nostalgia, which in turn makes us feel nostalgic as well. With over one million views on this particular track, fans of Ocean have loved the song since 2011. Many speculate that "Orion" is about his younger brother, Ryan Breaux, which might very well be the case, since it includes lyrics like, "But promise big bro one thing, that you won't go wasting time."
"Only You"
This is Ocean's cover of the 1984 Nigerian Disco song of the same name by Steve Monite. He made the song his own while performing it live at the FYF Fest last year, and we can only hope he'll record and release it one day.
"Pyrite (Fool's Gold)"
Ocean's raw vocals accompanied by an acoustic guitar are a match made in heaven.
"4 Tears"
You'll love this short and very sweet song about crying, because, really, we all need a good cathartic release every once in a while. "I don't cry cause them days are gone/ But when the sun sets just right, oh I might shed a tear," Ocean sings. "And when a good word hits home, I'll shed a tear, I'll shed two tears."
"Eyes Like Sky"
The acoustic guitar in the very beginning of the song will give you country vibes, but as the song progresses, it still feels very much like Ocean.
"Voodoo" (Extended version)
If the one-minute-and-40-second song on his unreleased, MISC. album left you wanting more―you've found it here. How can you not be obsessed with the sweet melody accompanied by Ocean's mesmerizing vocals and fan-favorite lyrics like, "They're telling boulder-heavy lies."
"Can't Be The Last Time"
This sounds like it comes from the '90s or early '00s. We love a good throwback!
"Heartbreak + Jet Lag"
Another one of the songs kept under wraps before the nostalgia, ULTRA era. The lyrics are just as good as the melody: "But if I never met yo ass, I would never know how it feels to crash," Ocean sings, and we swoon.