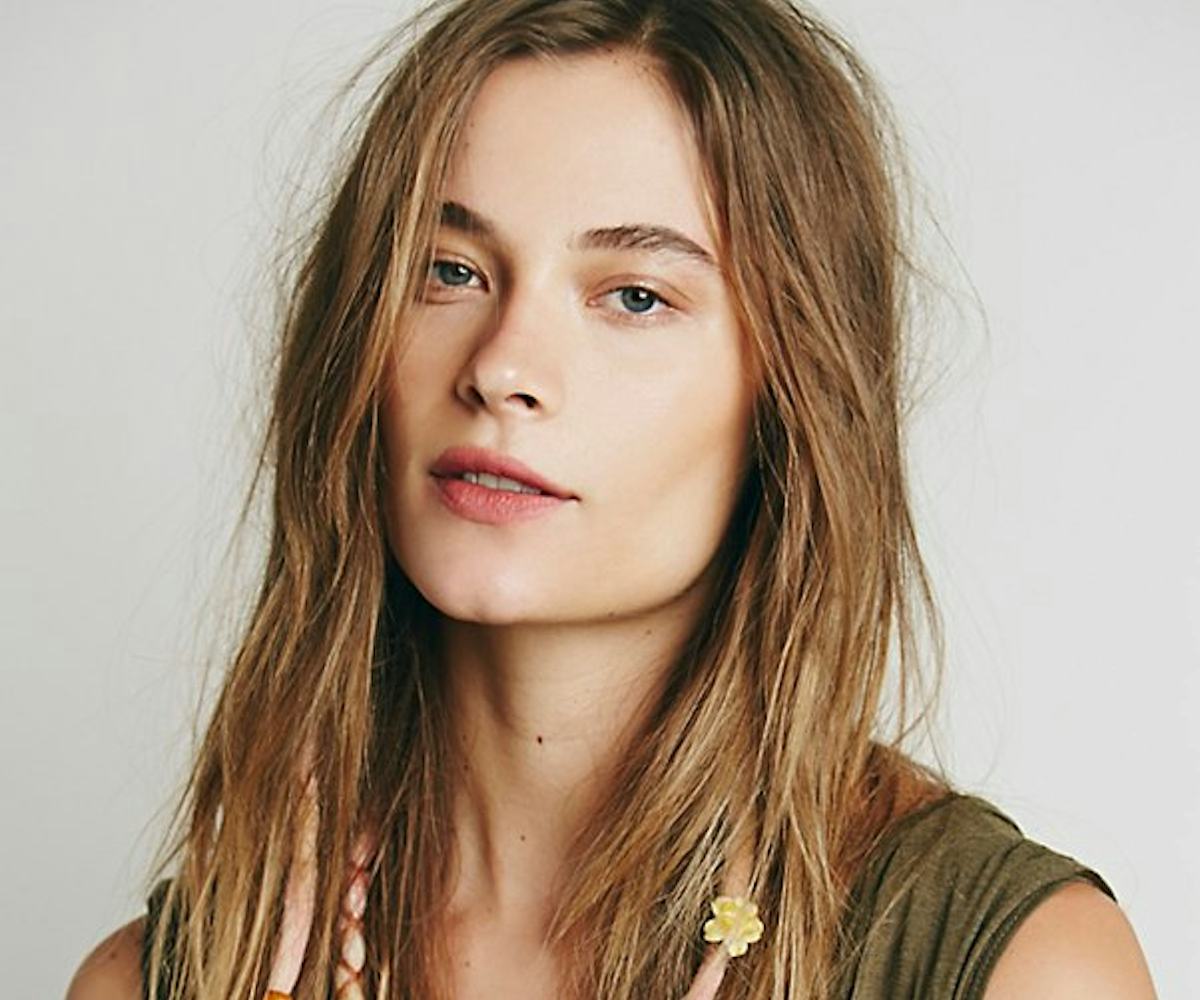 Photo courtesy of Free People
Free People Is Now Selling Dreadlock Extensions
"Add a little something extra to your do"
For $128, you can get your hands on Free People's hottest new festival fashion accessory: Purple Finch Dreadlocks. Unfortunately, we are not joking—this is a real "accessory" that is for sale on the store's website.
The extensions are available in two shades: Springtime Pink and Neutral Tie Dye. The locks are made out of wool, silk, cotton, and brass. Attached to each strand is a small flower or bead. Oh, and the models are white, but that shouldn't even shock you at this point. Here is the official product description:
Add a little something extra to your do with these colorful dreadlock extensions featuring wood, bead, and flower accents. Comb-on application makes for easy on and off wear. Comes in a pack of 10.
We just want to know who thought that this was a good idea. And, who thought that this attempt of cultural appropriation would go unnoticed? This isn't the first time that Free People has sold dreadlocks either—the retail outlet was caught doing it back in 2014 but has since added a new color.
After the countless occasions of Free People getting called out for stealing from Native American culture, it's hard to believe that they're not more careful about who they might offend. Apparently, all the ways in which cultural appropriation is wrong is a difficult lesson to learn.