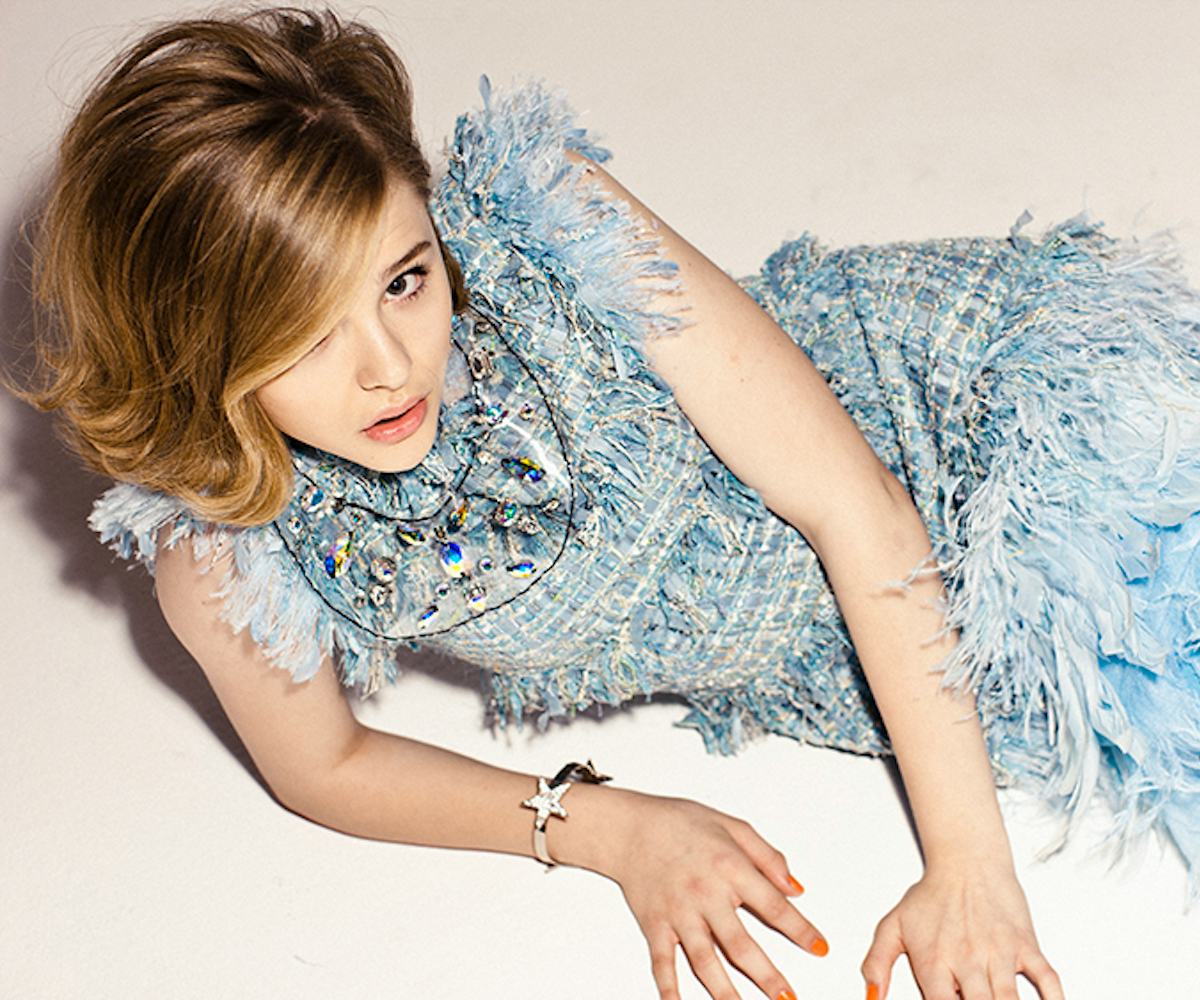 photos by jennifer rochell
14-year-old chloe grace moretz loved chanel and rodarte
We're getting pumped for Chloë Grace Moretz's comedy, "Laggies," which hits theaters this week, by rewinding to our May 2011 issue, featuring a 14-year-old Moretz.
Chloë Grace Moretz may not be old enough to vote, but at 17 she's already played a superhero, starred in an off-Broadway play, and made Time's list of the 25 Most Influential Teens of 2014.
While we can't predict which magazine covers the young Hollywood starlet will be on next (our guess would be hundreds), we can flashback to May 2011, when the Carrie star appeared in our 2011 Young Hollywood issue. Back then, she had just finished filming Hick, opposite Blake Lively and Eddie Radmayne, and had just finished wrapping Martin Scorsese's 3-D film Hugo.
Although she wasn't even in high school yet, our interview with Moretz showed just how wise beyond her years she actually is—and was, even at age 14.
On fashion:
"I love Chanel, Dior, and Miu Miu. Oh, and Alexander McQueen, Rodarte, Christopher Kane, and Carven," says the actress. "But my mother will say, 'You're going to go to this photoshoot and wear Chanel and all these crazy designers, but that the end of the day, you're Chloë and you're a regular girl.' She keeps me grounded and breaks me down in a good way."    
On working with Scorsese:
"It's crazy to work with someone like that at the age of 14. I mean, it's Martin Scorsese!" "In the beginning it was a little nuts, but I actually wasn't intimidated. Once I got into it, I realized that he's like any other director and its just another movie, you know?"
On being a young actress:
"I haven't really experienced much, but at the same time I have experienced a lot of stuff. Bottom line is you have to just act—you have to make stuff up," she says firmly. "You have to create this character and go inside their psyche and break down who they are as a person and what they believe."
Laggies hits theaters everywhere tomorrow!