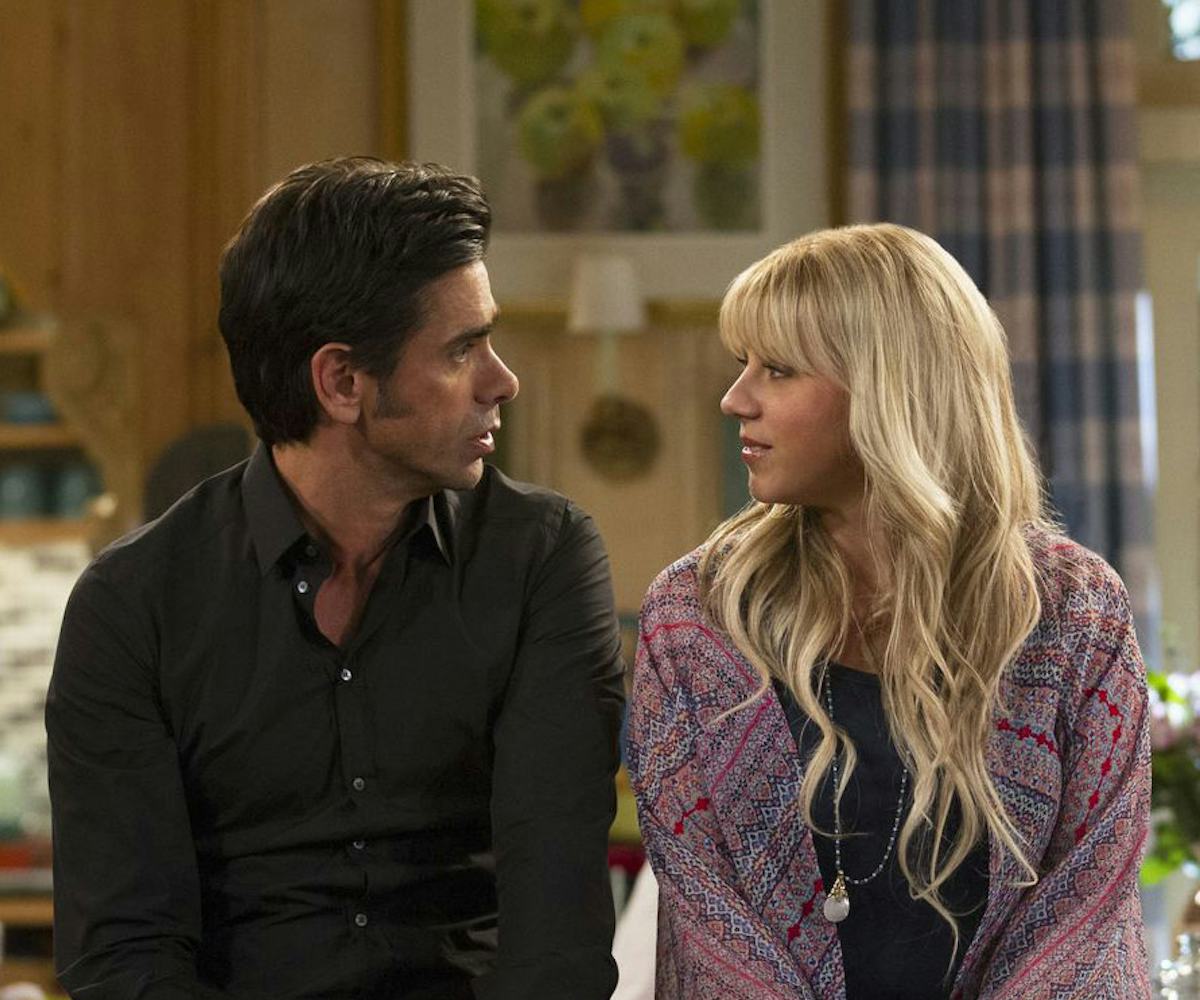 Photo courtesy of Netflix.
Ellen DeGeneres Surprised Us With The Full 'Fuller House' Trailer
whatever happened to predictability?
Watch your hearts out '90s kids. The first official trailer for Fuller House has been released and has us saying, "Have mercy!" with good reason. We've only gotten sneak peeks before, from photos to short teasers, but now Ellen DeGeneres has debuted Netflix's Fuller House on ellentube, and it is everything we could have hoped for. From familiar banter (Joey saying "cut it out" and Uncle Jesse playfully saying "how rude") to familiar faces and fashion choices (is that a bacon and egg adorned outfit we see, Kimmy?), this clip is giving us major feels.
The show features some oldie but goodie moments, but some parts have clearly gotten a major update. For instance, we get the first real listen of Carly Rae Jepsen's "Everywhere You Look" cover, still a theme song worth tapping your foot to (or, let's be honest, totally belting out all the words to). We also get to see DJ have a total Danny Tanner moment, when she freaks out at a club saying, "I feel like I should be at home with my kids." Like father, like daughter. 
Prepare to disconnect from the world, because we're all ready to reserve a few days for yet another binge-watching phenomenon with Fuller House. Fuller House hits Netflix on Feburary 26. Watch the trailer above—starting at 2:27—to get the full exclusive look at one of your favorite TV families.