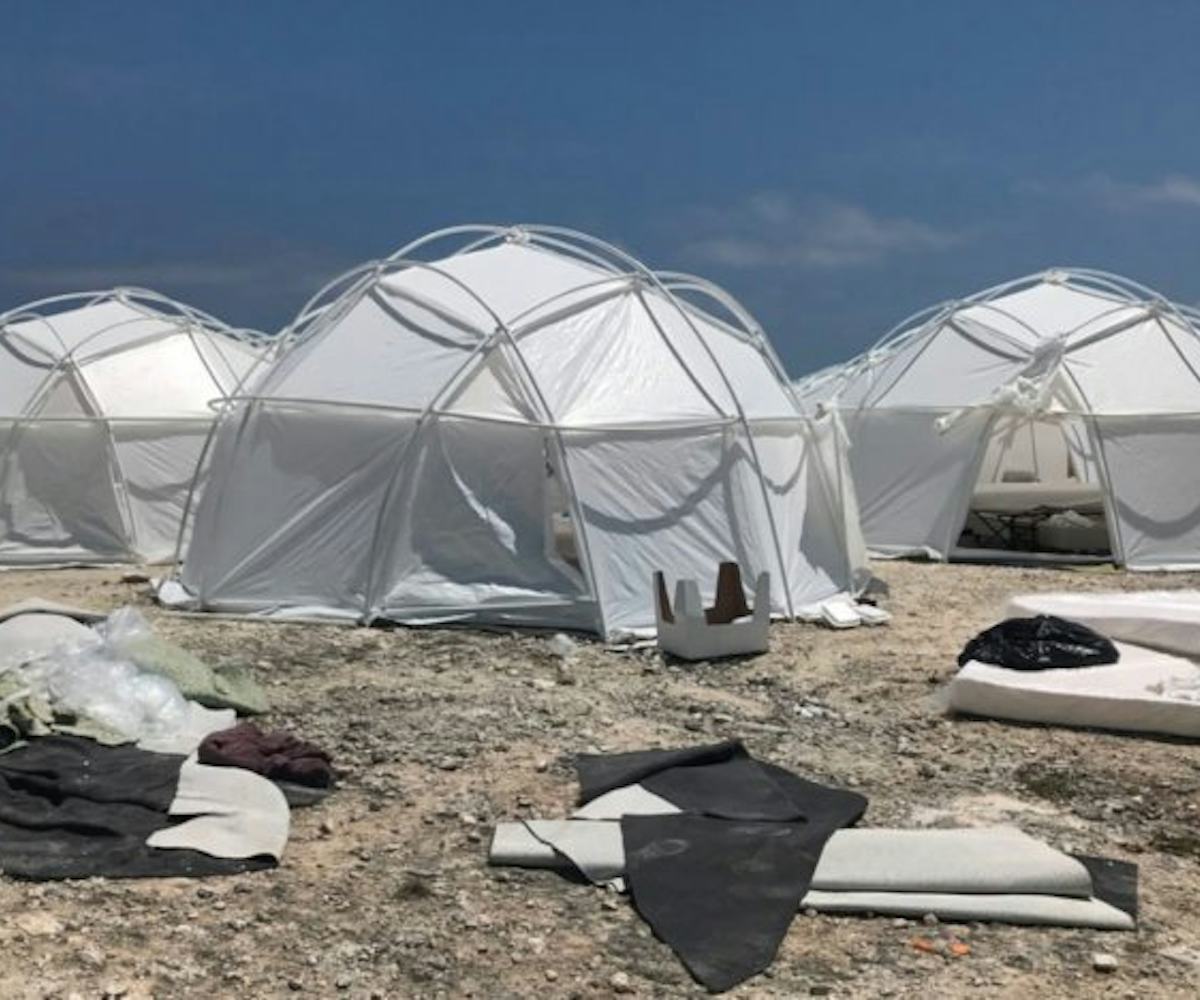 Photo via @NkopaneSebako Twitter
Fyre Festival Organizer Has Been Sentenced To Six Years In Prison
Billy McFarland, the disgraced organizer of the 2017 Fyre Festival, has been sentenced to six years in prison by a federal judge in Manhattan, according to the New York Times.
In March of this year, McFarland pleaded guilty to two counts of wire fraud when investigators found that he had defrauded investors in his company Fyre Media and a subsidiary that also promoted the music festival—which resulted in $24 million in losses. He then pleaded guilty to two more counts of fraud in July related to another company that he ran, which sold fake tickets to fashion, music, and sporting events and is said to have cost 30 or more victims at least $150,000.
The Fyre Festival, as if you can forget, was supposed to take place on an island in the Bahamas, and was promoted by A-list celebrities with ticket packages selling for absurd prices. McFarland promised attendees luxury accommodation and performances from bands like Blink-182, but none of this happened, and guests were left eating bread and cheese and wandering around the unfinished site on the island of Great Exuma. From late 2017 until early 2018, McFarland ran NYC VIP Access, a company that sold fake tickets to events like Coachella, the Met Gala, and the Super Bowl.
Prosecutors dubbed McFarland "the consummate con artist" in a sentencing memorandum, continuing to say that "he betrayed and deceived his investors, customers, and employees while he was living the high life at his luxury apartment, traveling to exclusive locales, staying at luxury hotels, being chauffeured in his Maserati, and entertaining himself and his friends at restaurants, bars, and casinos." They also accused him of lacking remorse, citing a report by a forensic psychiatrist who evaluated him and wrote that McFarland "did not feel that what he did was wrong."
He has since admitted that he engaged in fraudulent activities.