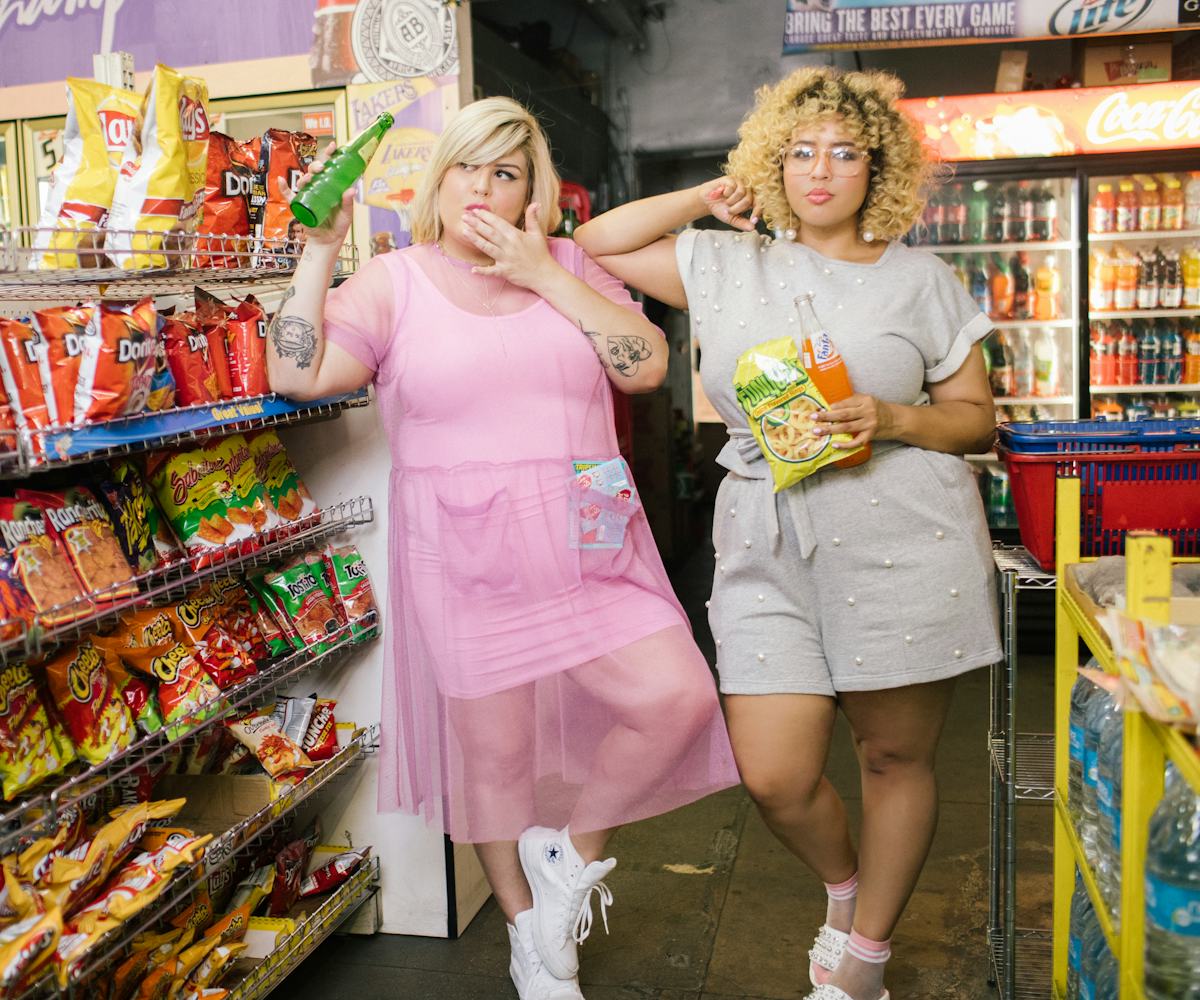 Gabi Gregg and Nicolette Mason's Plus Size Collection Is Selling Fast
Those people who don't fall into the size 2 to 12 category are often left to fend for themselves in the fashion department. There are brands and lines that provide options for the plus size subset, but they're often either not that cute or not that flattering. Fashion influencers Nicolette Mason and Gabi Gregg of Gabi Fresh have done a good job catering to the ignored among us, with both teaming up for collections with ASOS, Target, and Swimsuitsforall. In a move that feels destined, the ladies are now striking out with their own fashion brand.
Announced through an exclusive interview with Refinery29, Gregg and Mason launched Premme, a stylish collection for sizes 12 to 30, this morning. And pieces like striped off-the-shoulder tops, wide-leg lilac pants, and form-fitting denim dresses are selling fast.
"Premme is about delivering the same fashion options offered to the straight-size set, without settling for watered-down versions of what we really want," Mason explained in a statement.
Gregg added: "Premme wants to give women the freedom to dress according to their personal style without giving in to the limits of society's current fashion rules."
The clothing options are not only very fashion-forward, they're also affordable, with the most expensive item going for $89. Additionally, Gregg and Mason made it a point to find models who actually wear plus size clothing to show off the pieces on their site. One caveat to all of this: The line is only available for a limited time and won't be restocked, according to Gregg's Instagram page. And, like we mentioned, pieces are going fast. Luckily, if your "add to cart" game is rusty, there will be another round of about 26 pieces launching in early September along with monthly releases going forward. So, don't start sulking just yet.
Check out some of the options, modeled by Gregg and Mason, in the following slides, but head over to Premme for the full selection.