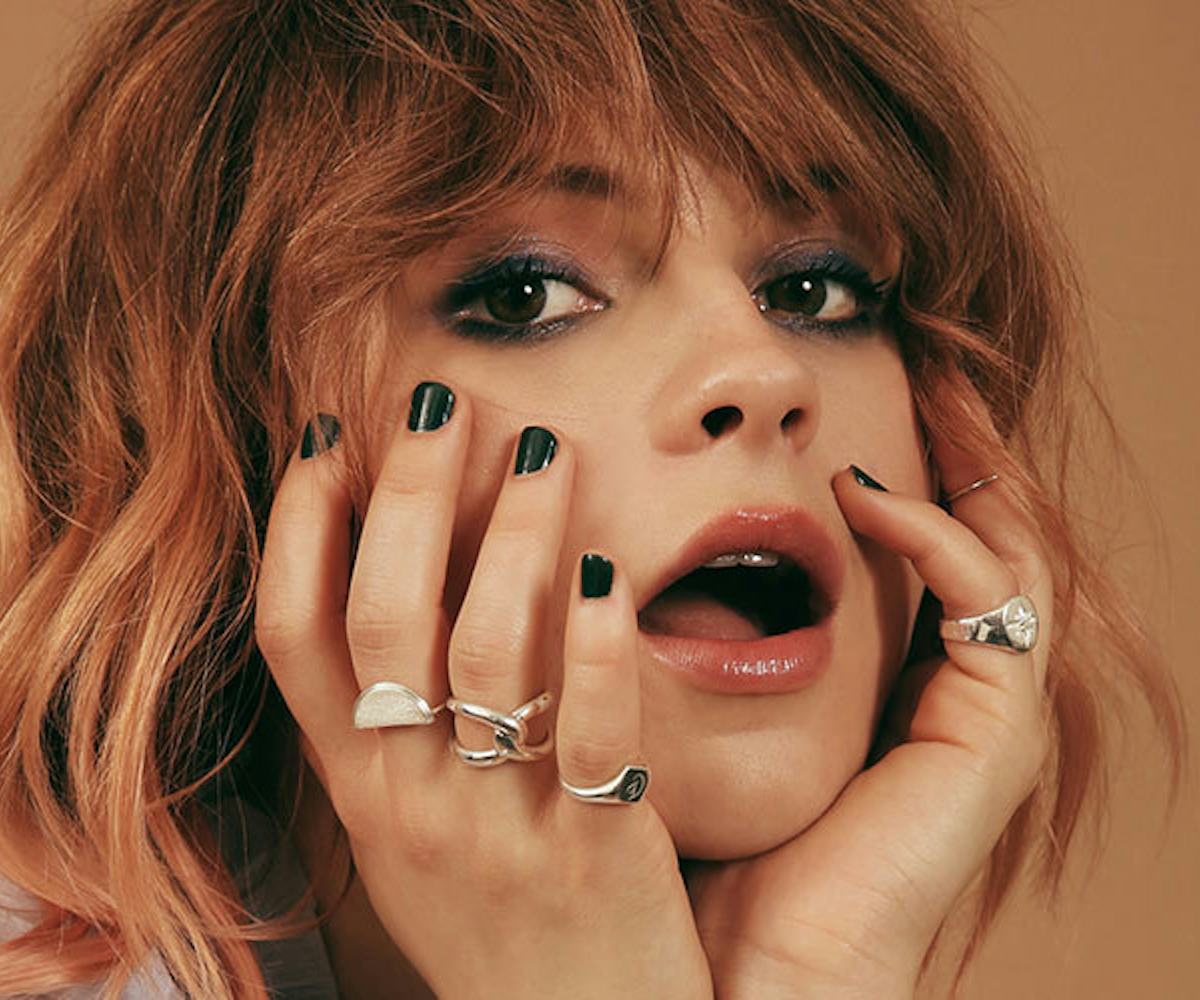 Photo by Hanna Hillier
Gabrielle Aplin Won't Apologize For Going Pop
"I feel really fulfilled when I make stuff now"
Gabrielle Aplin spent Christmas in Reykjavik, Iceland, which is where she heard a local artist perform. The experience stood out to Aplin because, before launching into a new song, the artist apologized for it being a bit poppier than her previous work. That got Aplin's gears grinding.
"I was all, 'Don't apologize for your songs that everyone's going to want to sing along to!'" she says. "It's the coolest thing. What's uncool about writing something that people wanna sing along to? I don't think that's uncool at all." 
Aplin knows of what she speaks. After a decade or so operating under the singer-songwriter banner and a brief foray into the alt-pop world, Aplin unleashed her Miss You EP in 2016 and, with it, a burst of color and synths. Gabrielle Aplin, the pop artist, had arrived. 
"Pop songs are really fucking fun," she tells me, the morning after her sold-out show at Manhattan's Bowery Ballroom. "I'm not scared to experiment with synthetic sounds and shiny things and crusty things," she adds. "But when I was first starting out, I felt like I had to prove myself as a musician so I was always carrying around my guitar, like, 'Look! I can play!'" She says it had to do with her ego, something she says she's "gradually dropping." And now that she's not under her record label contract, she's free to make what she wants, how she wants, and to release it when she wants. Like her idol Beck, she's getting things out of her system regardless of whatever genre it falls under.
"My definition of success used to be getting signed—that was the be-all, end-all," she says. Awards came after... No. 1 songs, chart success, all that. "But now, I don't really think that way," Aplin explains. Her first album, 2013's English Rain, was label darling. It met her label's standards, which meant her sophomore album, 2015's Light Up The Dark, would have to perform the same if not better. "I was actually really happy with it," she says. "But when it came out, [the label] had me in, and they were like, 'This hasn't done what the last one did.' I was so chafed with that." And rightly so, especially when the material was getting praised the day before. 
So, Aplin worked her way out. Like many other artists who've gone independent over the past couple of years, she cites her own accountability as one of the main reasons for doing so. If something doesn't work, she's happy to accept that defeat because she's the one who made the decision. "I'm over feeling like I've failed if I'm happy with my work." 
The escapist element pop songs lend themselves to has become a playground for Aplin. She's finding a balance between the singer-songwriter vibes of English Rain and the pop elements that color her Miss You and Avalon EPs, elements she describes as "shiny and a bit weird." It all boils down to her forthcoming debut as a proper independent artist. "In a way, I feel like it's my first album," she says. "I'm not really trying to do anything. I'm just doing what's coming out." Staying true to yourself and creative impulses? That's, like, the least uncool thing, ever. Sorry, not sorry... am I right?