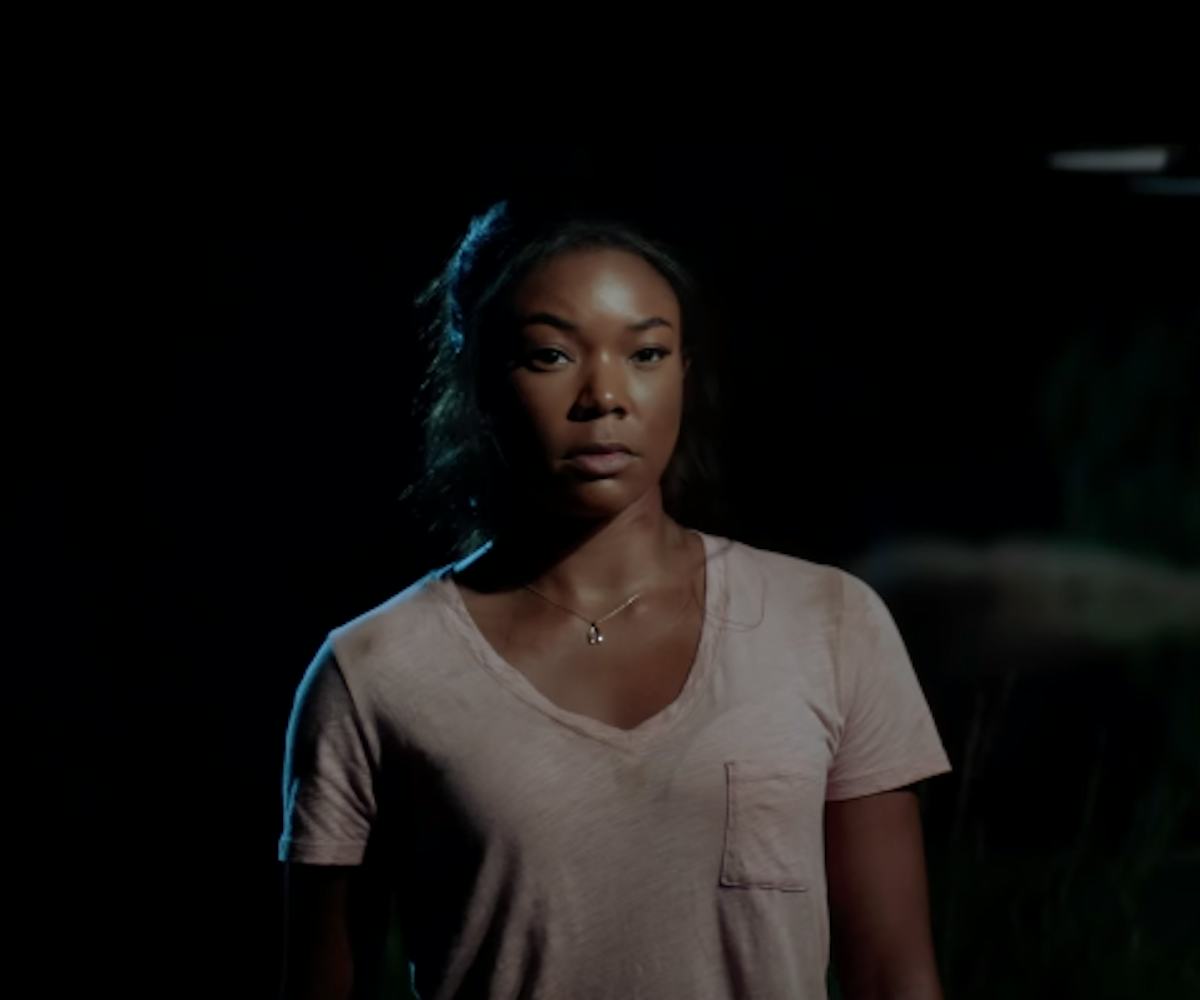 Gabrielle Union Is A Badass Mom-Turned-Assassin In New Thriller
See her kick ass in the new 'Breaking In' trailer
My mother has always told me that she would kill for me if my life was ever threatened. Turns out, Gabrielle Union will, too, because in the new trailer for her upcoming film, Breaking In, she stops at nothing to save her children's lives.
The thriller sees Union at her most badass as she plays a woman desperate to rescue her two children who are held hostage by burglars. The trailer begins as the trio makes their way to Union's recently deceased father's home. She and her kids notice that the large estate is more than just a cozy home—it's equipped with a fully automated security system and windows with retractable shields, a "fortress," as Union's son notes. Turns out, Union's father has an insane fortune somewhere in the house, and when burglars come after her family to claim it, she refuses to go down without a fight. Payback is, indeed, a mother. 
The film, set to come out on Mother's Day(?!), is produced by Will Packer, who was behind the Beyoncé-fronted film Obsessed, and Union herself. The film is also directed by James McTeigue, who helmed V for Vendetta and Netflix's Sense8.
Watch Union kick some ass in the trailer, below.