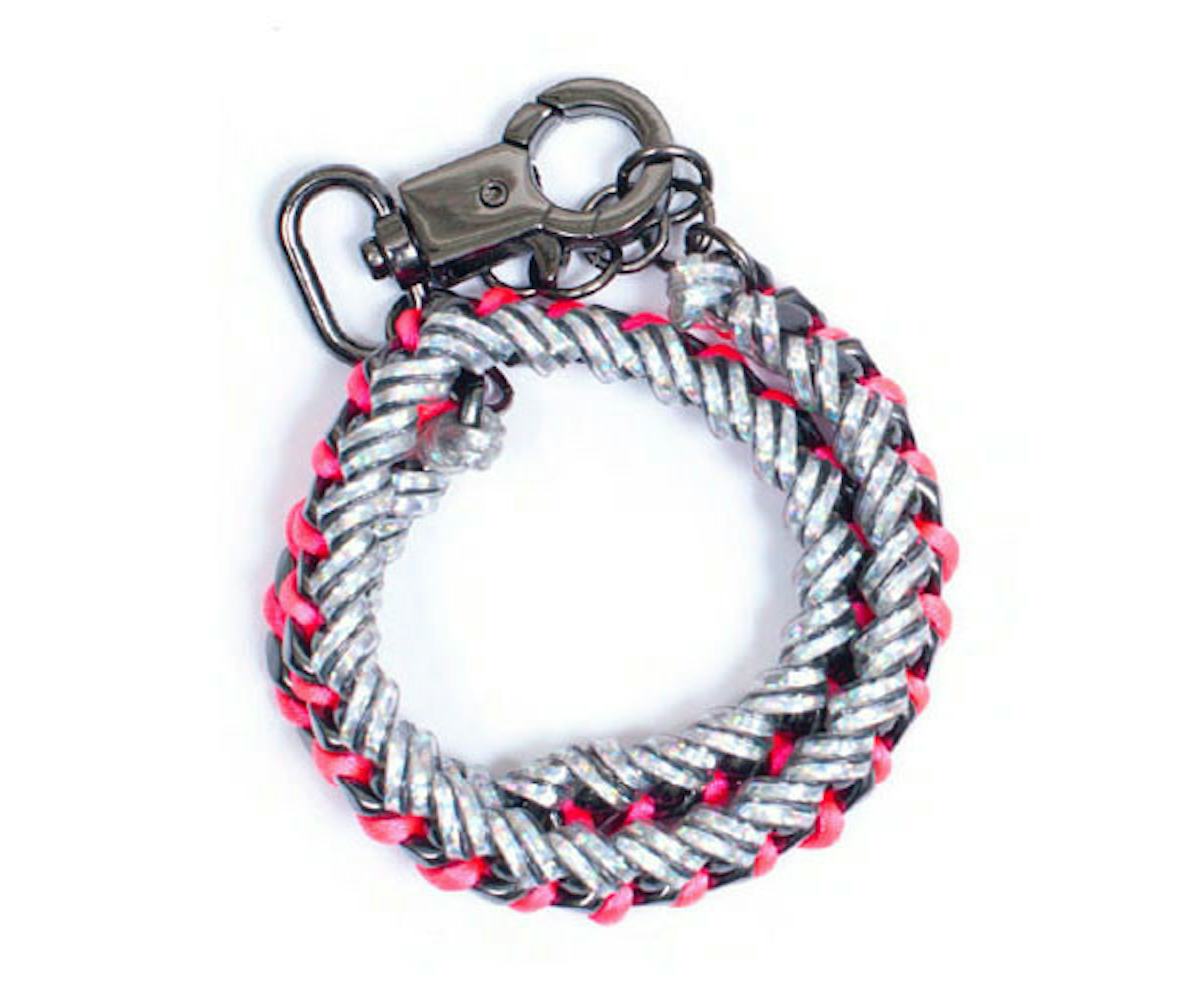 editor's pick: mix fix
everyone loves an unlikely union.
I spent my childhood making loads of lanyard keychains and string friendship bracelets, so the clever use of crafty materials in this Organic Peroxide piece has earned it a special place in my heart. Featuring a neon pink cord and galactically glittery plastic lacing intertwined with a gunmetal chain, the double-wrap wristwear has a playful and low-key quality balanced by a gritty and punk-like edge. Equal parts easygoing West Coast and urban East Coast with a dash of youthful nostalgia make for an awesomely unexpected combo. Get yours here.