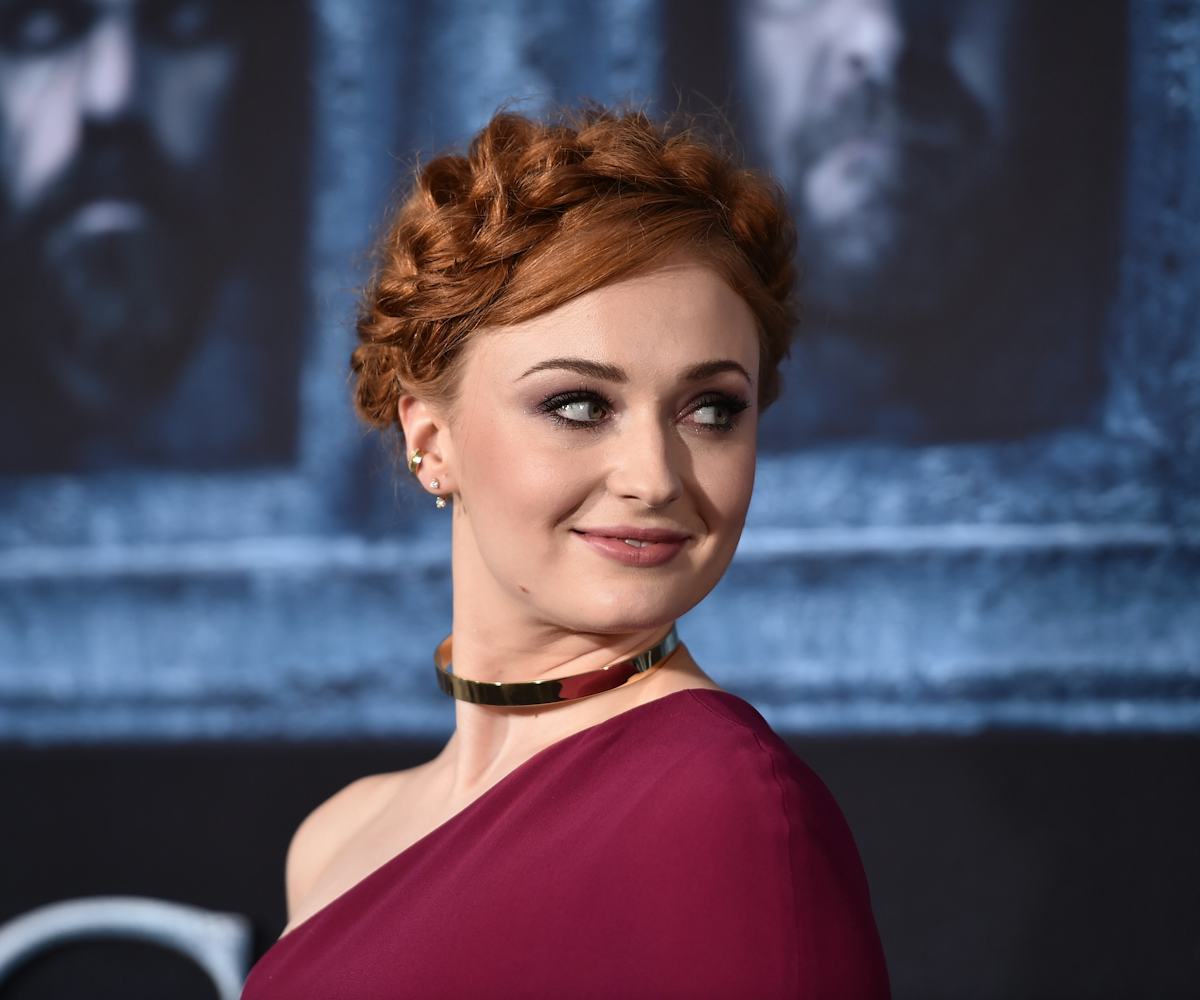 Photo by Alberto E. Rodriguez/Getty Images.
The Women Of 'Game Of Thrones' Ruled The Red Carpet
And none of your favorite characters died!
HBO rolled out the red—or, actually, gray—carpet at the Hollywood premiere for Game of Thrones' sixth bloody season at the TCL Chinese Theatre last night. As in past years at previous events, the leading women of the dungeons-and-dragons series fully brought it in dresses that ranged from the Oscar-worthy to the cute and casual. And sticking to another red carpet tradition associated with the series, there was at least one set of stunning, GoT-style braids.
Now, before we get into the looks, there's at least one thing we need to address. No, your sad-eyed wounded kitten Kit Harrington (aka Jon Snow) was nowhere to be seen. (Neither was his newly confirmed lady friend and GoT victim Rose Harrington for that matter). If anyone was looking to this premiere for any kind of confirmation that his murdered character was, indeed, alive for season six, this wasn't the place or time for that. 
Indeed, no actor whose character had been slaughtered in previous seasons (and there are many of them) appeared, which is a bit of a change. Perhaps they all stayed put in England. Perhaps everyone wanted to avoid any kind of confusion. Whatever the case, Richard Madden and his hair were missed.   
Luckily, Emilia Clarke, Sophie Turner, Lena Headey, and ya girl Maisie Williams all made it along with other members of Game of Thrones' seemingly infinite cast. Perhaps best of all, everyone made it through the premiere without getting burned alive, stabbed to death, flayed, drowned, decapitated, disemboweled, strangled, or turned into a magical zombie at any point in the evening. HBO is saving that sort of stuff for when Game of Thrones returns to small screens everywhere April 24.
Sophie Turner (Sansa Stark) was looking very Golden Globes in this purple, single-shoulder piece.
Oh, and them braids, right?
It's always nice to see Hannah Murray looking radiant and glam given how humble her character, Gilly, is.
Oh, hi there!
Nathalié Emmanuel probably had the best dress of the night with this simple white number.
But don't miss out on her subtle, stunning piercing.
Your queen, Lena Headey (Cersei Lannister) went all casual and spring-like.
Her makeup look was sweet and approachable, too—not very Cersei, but still beautiful.
And here's your other queen Emilia Clarke (Daenerys Targaryen) looking just as sweet!
It's the Mother of all Ponytails.
Now, Lilakoi Moon (aka Lisa Bonet) isn't a cast member, but she is paired with Jason Momoa in real life, whose character Khal Drogo got killed off in season one. Also, she's just generally amazing and, thus, welcome here.
And here's ya girl Maisie Williams (Arya Stark) with the cutest, most appropriately youthful look of the night.
Love that smile.
HODOR!