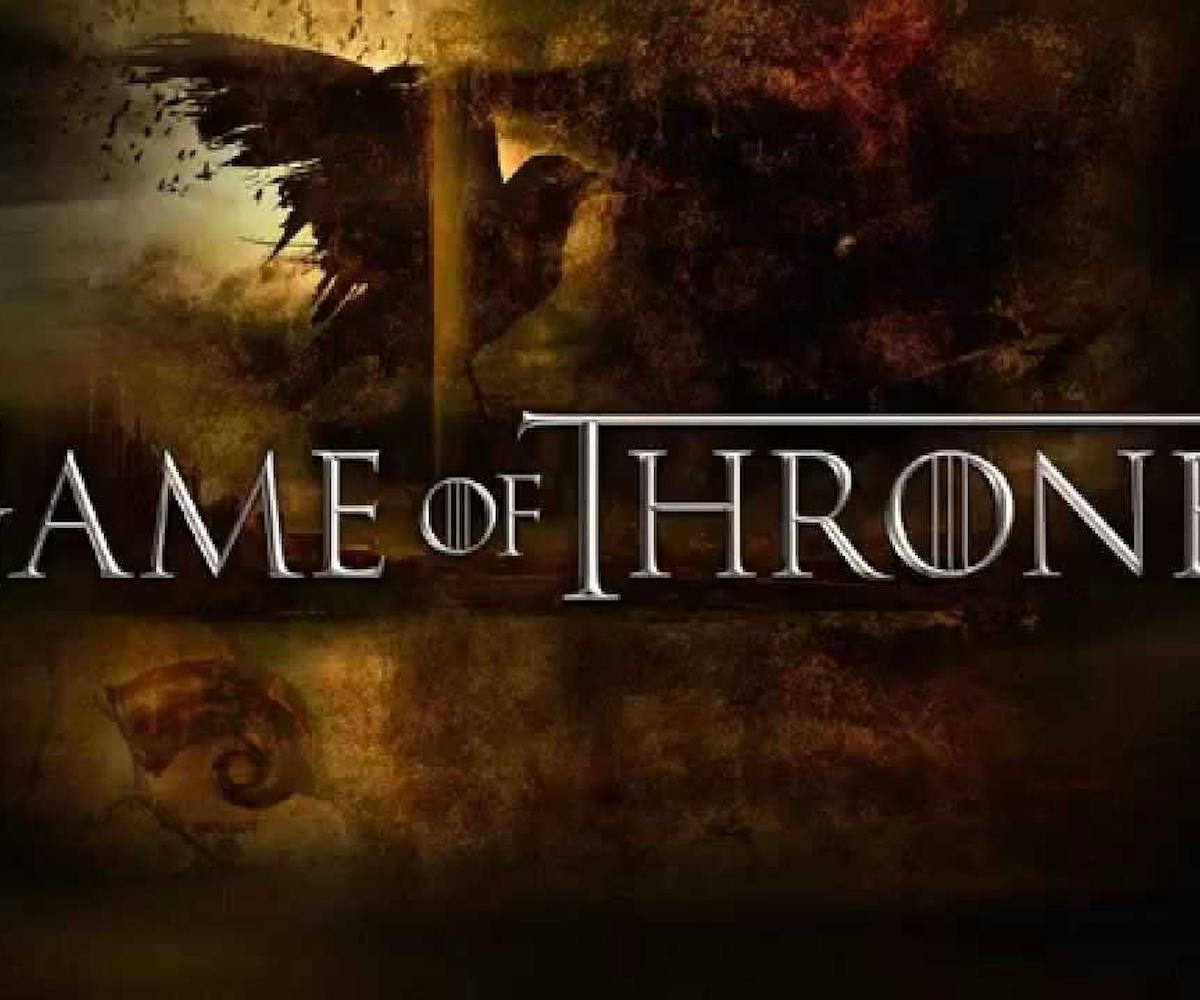 photo via hbo
what we know about the next season of game of thrones
The Game of Thrones panel at Comic Con was sworn to secrecy about the hotly anticipated seventh season of the hit show, but filmmaker David Benioff and cast members Natalie Dormer, John Bradley, Gwendoline Christie, Sophie Turner, Carice van Houten, and Conleth Hill took questions from a spirited fan base while skirting questions about upcoming plot twists. Dormer, who plays the savvy and resourceful Margaery Tyrell, daughter of the formidable House of Tyrell, put it succinctly when she said, "I don't have a fucking clue what's going to happen." What follows may or may not be a clue to the next season, but it's definitely an insightful update on one of TV's hottest shows.
John Bradley who plays proto-nerd Samwell Tarly, now a "crow" among the night watch: "I always thought that Sam used to think about sex the way most people think about space, in so much as it's something that goes on. He's got nothing to do with it. He's used to seeing it from a purely academic standpoint. He's fascinated by it in a childlike way. It's similar to the way I am with dancing."
Natalie Dormer fears for the future of Magaery Tyrell, now that her number one defender, Lady Olenna, is no longer: "All I can tell you is that grandma ain't around to take care of her anymore. And she is in a situation, like a lot of the characters sitting next to me. They're all in new situations where they really don't know how they're going to play their next move. I think Margaery's in quite a bit of trouble, to be honest."
Gwendoline Christie's formidable woman warrior, Brienne of Tarth, finally got to dispense with her old nemesis, Stannis Baratheon, but in doing so, missed a distress signal from her ward, Sansa Stark, who wound up raped at the hands of husband, Ramsay Bolton. If she had it to do over again, what would she have done differently? "I would wait for the candle," she said simply. 
And on Brienne's non-sexual love affair with Jaime Lannister: "I found it very interesting when I read the books and then the script about the basis of that relationship. How, in a mainstream TV show, we get to see this very unique, very unconventional woman enduring abuse from a man, and then the power lay in the fact that that got turned on its head and the two develop a begrudging respect for each other that's intense and close and doesn't have its roots in sexuality. I was thrilled to see that at last, and I thought it was a very powerful modern representation of women, and long overdue."
Sophie Turner, who plays Stark, sees her character less as a victim then a clever woman in a tight spot: "She's been kind of just getting by without doing anything totally radical, 'cause that could totally change her situation, she could die. And with the Boltons, that's a big risk to take. She knows that, she's not stupid. She didn't just think, all right, this is going to happen. She thought it through in her head. She could have pulled back if she wanted to, but she didn't. I think it's good for her character. She's one of those characters who does her scheming in her mind, rather than outwardly."
Dark Priestess Melisandre, played by Carice van Houten, may be one of the most hated characters on the show, but she's not letting that bother her: "I've never had so much hate mail. I love to play this character, especially last season where it sort of starts to crumble a little bit, like the very last scene where she basically figures out that she was quite wrong. It's really great to play something I haven't played at all in my life. I've always played nice people." 
One of director Dave Benioff's biggest challenges was the infamous "Red Wedding" episode: "They said we want you to direct the Red Wedding. I said, okay, and I didn't know what that was and then I found out exactly what it was. And for nine months I had this pressure on my shoulders, how in the hell am I going to do this? I survived that and then came season five, episode 9 and 10, how am I going to do that? The dragons? The Walk of Shame? All those things." 
He found the answer in a single sentence: "You got to have a great dragon trainer and good treats."
One fan who wasn't at Comic Con, Benioff met with about three weeks earlier: "The President of the United States came up to me and shook my hand, put a hand on my shoulder and said, 'You didn't kill Jon Snow, did you?' And I didn't know if I would be sent off to Guantanamo or what the answer would be, but I said, 'Mr. President, Jon Snow is deader than dead.' That was my response. 'Red Wedding' was his favorite episode and he kept telling me, 'You keep killing all my favorite characters.' And I was guilty as charged."
The eunuch, Lord Varys, played by Conleth Hill had his own encounter with a fan a few seats removed from Obama: "I once had a woman run at me with her hand at my crotch level, but that was a great party. No, I went, what are you doing? She went, I just wanted to check there was something there. I don't speak to my mother anymore."