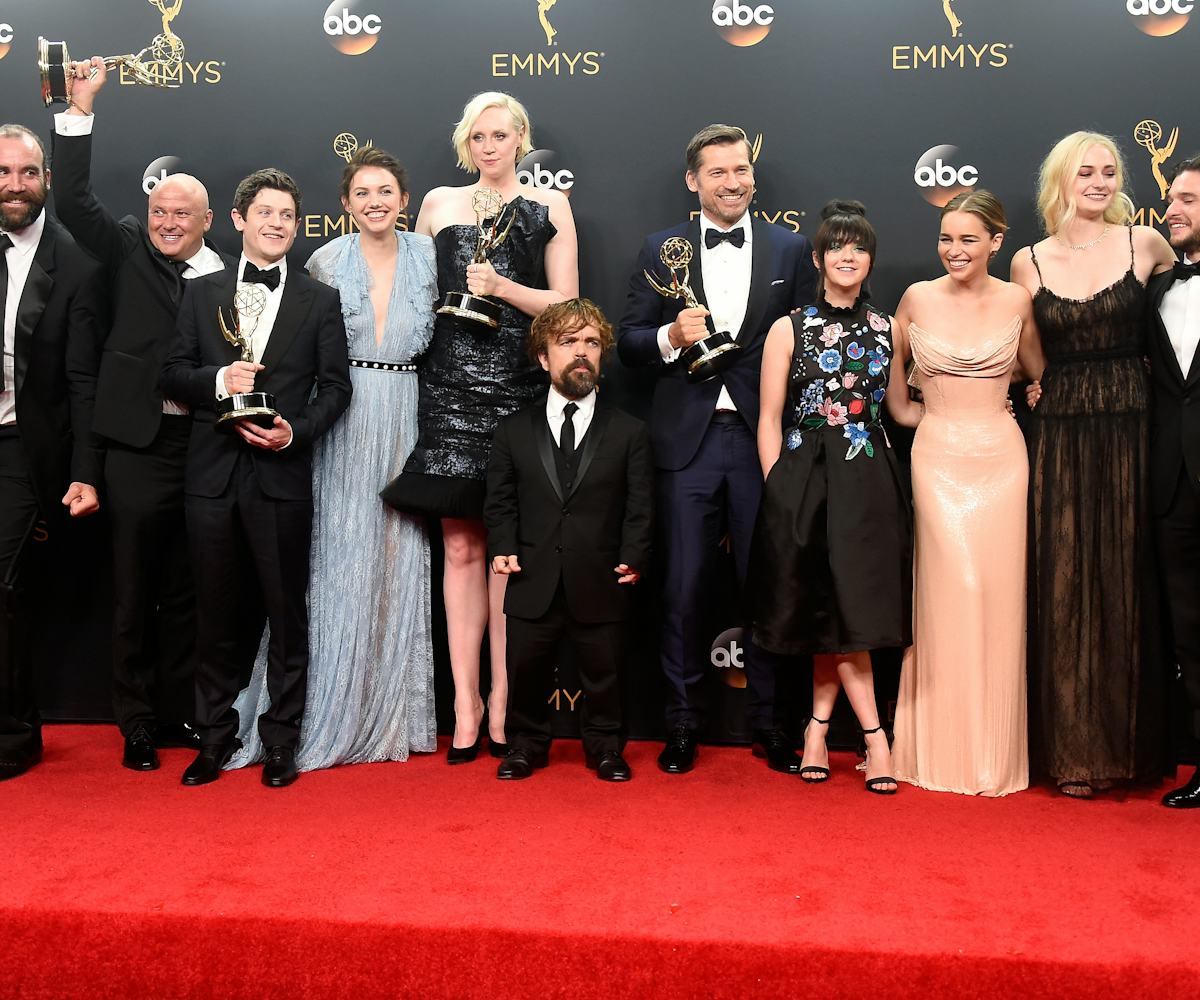 Photo by Frazer Harrison / Getty Images
Planning Of Four 'Game Of Thrones' Spinoff Series Begins
Four writers are joining George R. R. Martin in the hopes of penning new series based on 'GoT'
We've only just gotten some teasers from Game of Thrones season seven, but HBO is already looking toward the future for the high fantasy series. Reports indicate that the network is planning on producing some spin-offs of the series to continue on after the main series concludes with season eight.
Deadline says that four writers, Max Borenstein (Godzilla, Kong: Skull Island), Jane Goldman (Kick-Ass, Kingsman and X-Men franchises), Brian Helgeland (Mystic River, A Knights Tale), and Carly Wray (The Leftovers, Westword, Mad Man), have been hired to help the original author of the franchise, George R. R. Martin, with future stories set in Westeros and beyond. Each writer will take on a different project, but no one is saying yet if the planned expansions of the show's mythos will be prequels, sequels, companion stories, or entirely new adventures. The official word is simply that the new projects would "explore different time periods of George R. R. Martin's vast and rich universe" in the A Song of Ice and Fire series. None of the writers have previously worked on GoT before.
Dan Weiss and David Benioff, who helmed the TV program and are currently in the process of wrapping up season seven and writing the last chapter of the main GoT story, will remain as executive producers on any and all spin-offs alongside Martin himself, but will not be credited as writers. 
HBO seems to be remaining deliberately vague about release dates and plans on re-evaluating each project as scripts are finished up. The New York Times guesses that it isn't likely we'd get to see any of these side projects until at least 2019. There are only 13 full episodes (broken up over two seasons) left of Game of Thrones proper.
Game of Thrones season seven is set to debut on July 16.