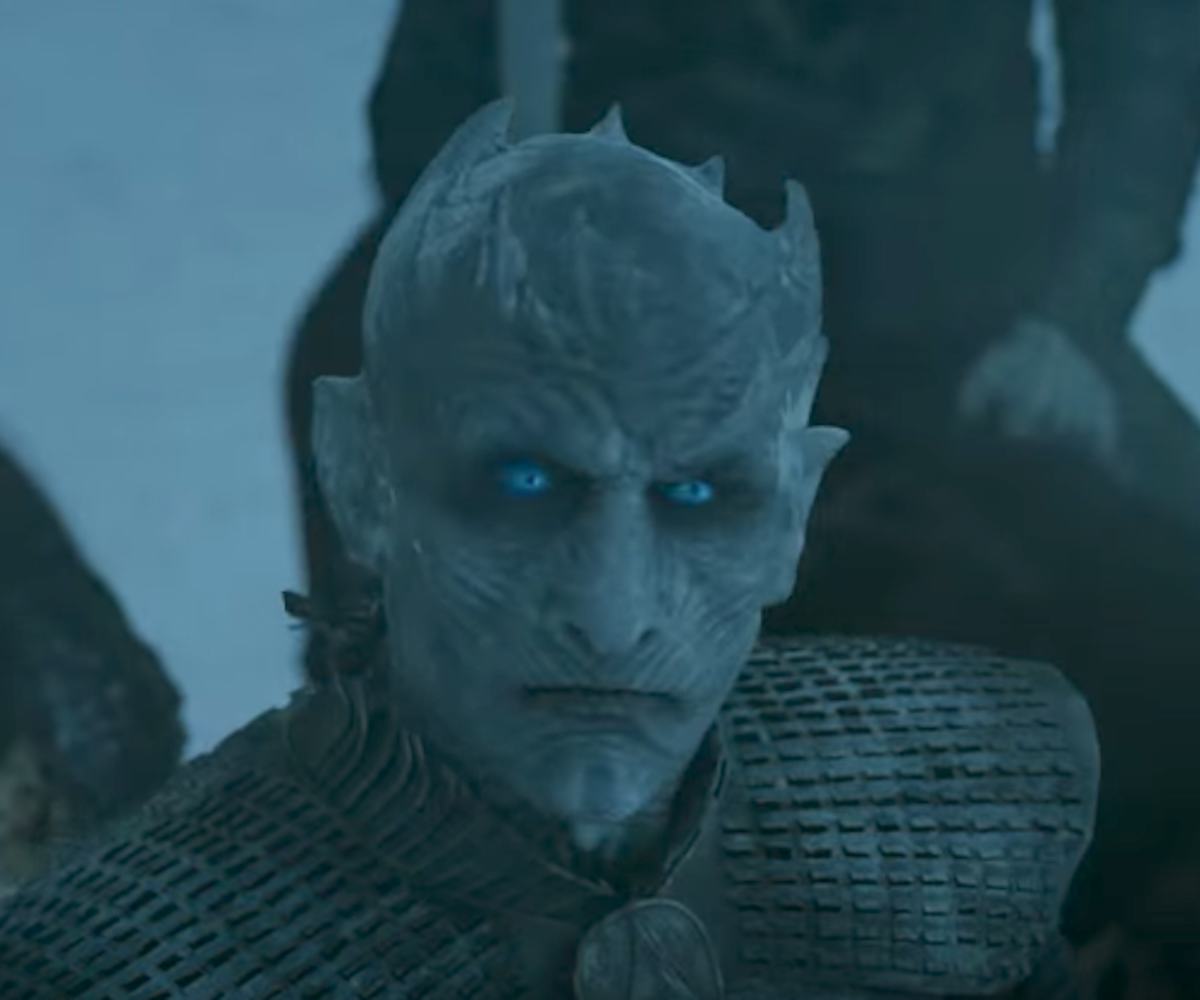 screenshot via youtube
Turn Up Like A White Walker In This New 'GoT' Playlist For Night King
Ever wondered what the Night King might listen to while, uh... turning people into White Walkers? Well, look no further, because Spotify and HBO have brought you a new, Night King-inspired playlist ahead of Game of Thrones' highly-anticipated seventh season.
The compilation is just one of many character playlists that exist on the show's Spotify page. And with the help of the show's music supervisor, Evyen J Klean, Spotify has curated personalized playlists for some of the show's most notable characters, some of the most popular being the Jon Snow, Robb Stark, and Daenerys Targaryen playlists. 
The music streaming service even used the data from the show's listening page to determine which U.S. cities were the biggest GoT fans. The results concluded that Santa Clara, California, was the top city, followed by Marietta, Georgia; Arlington, Virginia; Washington, District of Columbia; and San Francisco. 
So, what exactly would Night King listen to? Apparently, a lot of metal and alt-rock gems—from "Dead Inside" by Muse to "Man of War" by Radiohead—and surprisingly, "Mr. Brightside" by The Killers. 
See the other character's playlists here, and jam out like a true White Walker, below. 
Game of Thrones returns to HBO on July 16.