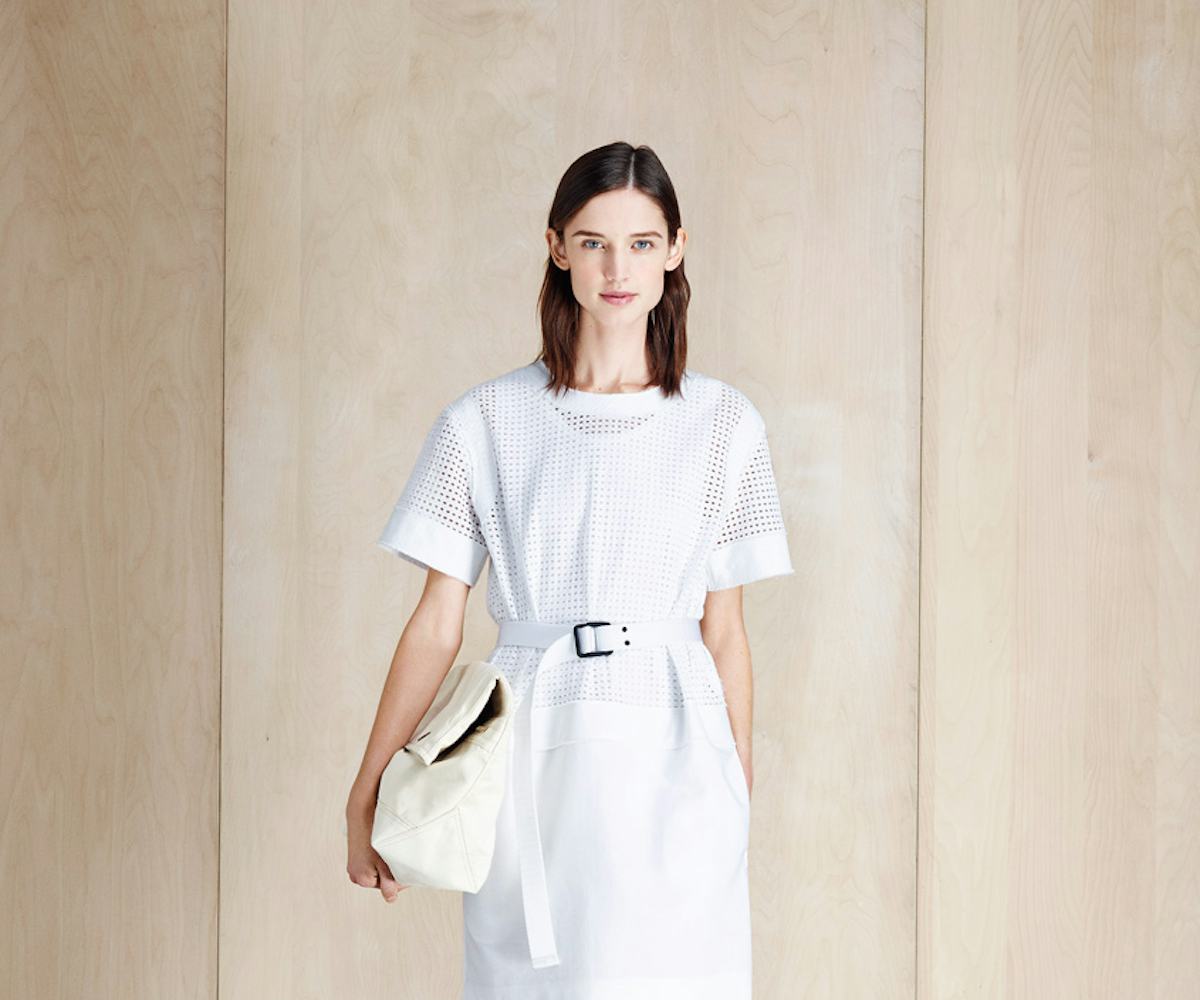 all photos courtesy of gap
watch the gap
10 spring styling tips we learned from gap's new lookbook.
It might be snowing in New York right now, but that won't stop us from doing some hardcore daydreaming of spring, especially when we have Gap's new lookbook (of the first collection designed by Rebekka Bay) in our inboxes. 
Filled with pastel jeans, striped T-shirts, espadrille sneakers, and some seriously covetable floral jackets, Gap's spring collection has all the style essentials a girl needs to hit the beach, dance at Coachella, or host a cool Memorial Day BBQ. It's also a great resource to mine for styling tips, like how to make a Canadian tuxedo really work, so check out our fashion lessons in the slideshow and tell us your on Twitter and Facebook. 
Want more lookbook inspiration? Follow us on Pinterest! 
STYLING TIP: The Canadian tuxedo is, has been, and will always be a great idea in our eyes, but we've never thought of creating one with just a jacket and jeans--until now. But the combo gets even cooler with some extreme cuffing at the ankles and wrists, because if you're going to fold the hem, you gotta match it up top!
STYLING TIP: We've all been in the place where maybe we put a little too much bleach in the wash and end up with some very white whites. But don't freak out! Turns out wearing all your lightest lights at once looks 100-percent awesome.
STYLING TIP: A printed jacket looks good over everything. So when you're running out of the house in your boyfriend jeans and sandals, grab a floral moto jacket on the way out. You won't regret it. 
STYLING TIP: Horizontal stripes are your friend. Try them out in a two-piece look like the above for a dog park-to-dinner party chill outfit. 
STYLING TIP: There is no such thing as too many pastels. And the best way to offset feeling like a cotton candy puff is with some flat leather sandals and a badass center part.
STYLING TIP: You can wear all white. Just make sure you've got on heaps of denim, and some classic blue accents like a fold over clutch and espadrille kicks. (Bonus points if your whites are bleached denim to begin with!)
STYLING TIP: Don't fear the printed pants. To rock a wordy floral right, pair it with a button down in a similar hue, add a solid belt to break up the patterns, and (obvs) match your lipstick to your blush-toned sneakers. 
STYLING TIP: Bermuda shorts, the eternal item you think is cool and then feel like an extra from Brinked in. We know the sensation (too well). But look, you can trade the skater boy feeling for one that makes you feel like Gwen Stefani--just be sure to pair your shorts with a breezy top and a cool army-style parka. 
STYLING TIP: Freshen up your denim jacket game by cutting off the collar. 
STYLING TIP: Don't freak out if your belt is too long. Just let it hang down like a ribbon for the ultimate nonchalant effect.