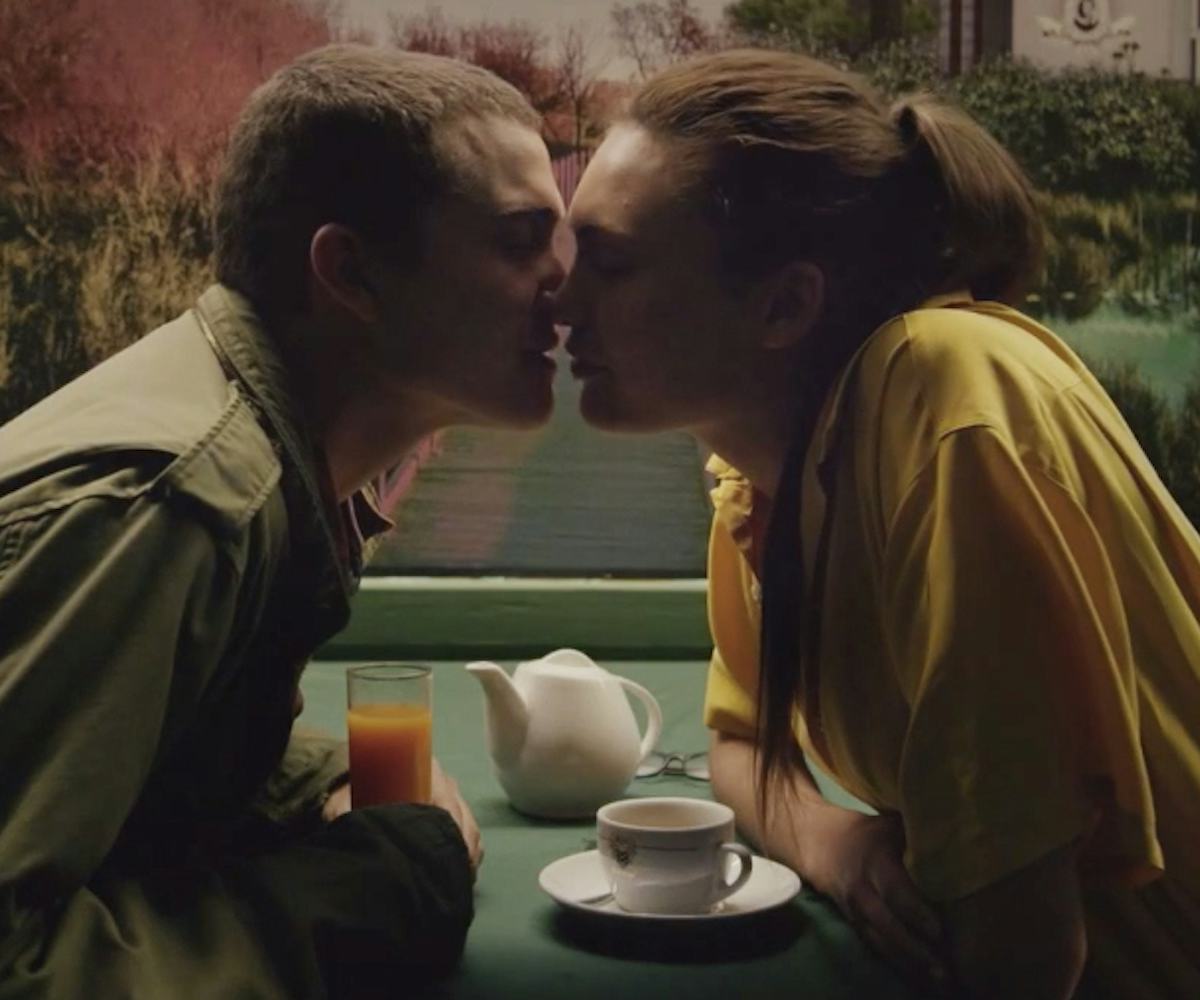 Photo courtesy of Alchemy
Watch The NSFW Trailer For Gaspar Noé's 'Love'
this is the boundary-pushing provocateur at his finest
If there is a professional envelope pushing contest somewhere, Gaspar Noé should join it right away. The Argentinian auteur is known for his visceral, no-holds barred depictions of on-screen sexuality, and based on the just-released trailer for his upcoming film Love, the art house enfant terrible is up to his old tricks. 
After priemering earlier this year at Cannes, the X-rated love story about a man who reminisces about his intense relationship with a missing ex-girlfriend sent shockwaves through the Croisette. That might have had something to do with what Indiewire called "the most hardcore onscreen sex ever to screen at the festival." Or it might have had something to do with the fact that it screened in 3D. Or both. Check out the very NSFW first trailer, courtesy of VICE, below. 
Love hits theaters October 30.