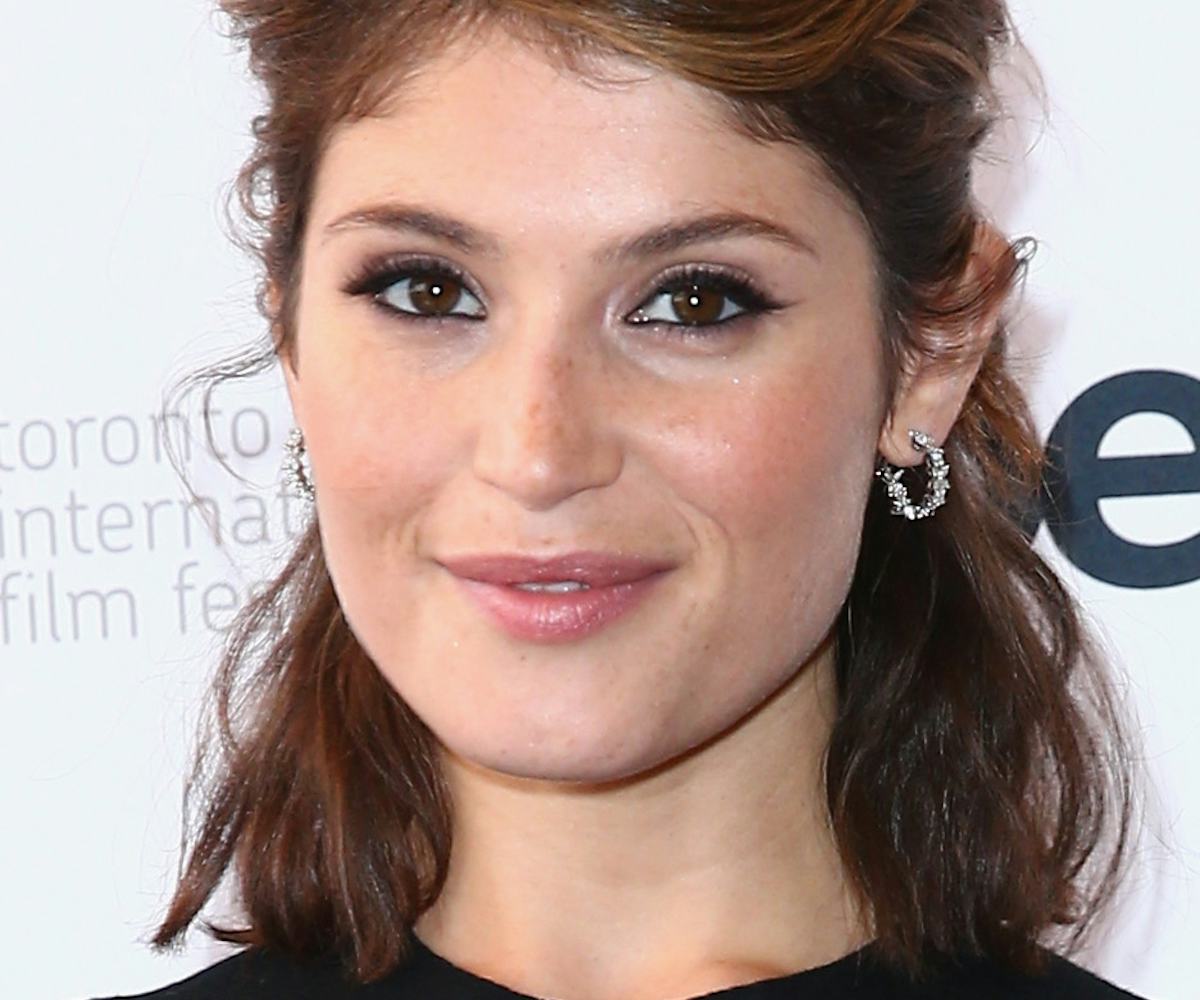 gemma arterton on why she almost quit acting
the former bond girl opens up
Gemma Arterton first made a Hollywood splash as the Bond girl Strawberry Fields in Quantum of Solace. Two years later, she was starring in another blockbuster, Clash of the Titans, followed by yet another special effects extravaganza, Prince of Persia. But even though she didn't make her name in the art house, that increasingly seems to be where she's headed, with independent films like Tamara Drewe, a modern retelling of the Hardy classic Far From the Madding Crowd, and now Gemma Bovery, based on Flaubert's classic, Madame Bovary.
Shot in Normandy, France, the movie stars Arterton as a Londoner who moves to the French countryside with her husband. Once there, illicit romance blossoms with a young man in the chateau down the lane. Arterton spoke to us from London about infidelity, her female-centric production company, and the changing landscape for women in film.
In what way does Madame Bovary ring true to contemporary women?
I think that Madame Bovary is an archetypal part, this kind of woman who doesn't know what she wants and is constantly waiting for something to happen. I can identify with that and I know a lot of people, especially in their twenties or even early thirties, who feel like that. Women are complicated and not straightforward. They don't necessarily know what they want at any given point. And I definitely could identify with that. 
Is infidelity ever justified?
I think in the case of Madame Bovary you can kind of justify it. She's married to this man that she doesn't necessarily want to be with and it's an arranged marriage and he's much older than her. And even though he cares for her, he's not necessarily what she would have chosen. And I think she's young and she's searching for something more romantic, something more passionate. I can see why she does what she does. 
What about today?
I think in this day and age we choose and, if we're lucky enough, we can choose who we want to be with and choose whether we want to commit adultery or not. Me personally, I'm not a mass advocate for it. But there are exceptions, especially if you're not happy.
Are men who cheat and women who cheat viewed differently in pop culture?
It's definitely not just in movies, in life. It's changing these days, but women are seen as sluts if they sleep around or date more than one person at the same time. In movies, we tend to dislike a woman when she's frivolous in that way. When I did the film Tamara Drewe, based on Far From the Madding Crowd, people really didn't like the character. They said she's a home-wrecker, a slut. 
You're mainly living and working in France these days. Does this mean we won't see you in any Hollywood movies for a while?
If you really care about what you're doing, you're an artist and you'd do it for free anyway. As an actor, if the right thing comes up, you don't even care if you're getting paid. I found with the Hollywood things, I'm grateful for the fact that I got paid and I have an apartment in London now. But there were some times on some films where it's like, oh my god, I'm really not enjoying this. There was one film that made me want to quit acting. 
Is your new company focused on hiring women writers and directors?
I have yet to work with a female director in Hollywood. I've worked with female directors in Europe. It still isn't like there are millions of filmmakers that are women. With our production company, our aim is to give more opportunity to women. We will always approach a female director first. We want to create more parts for women, female directors, female writers. There's a wealth of talent.