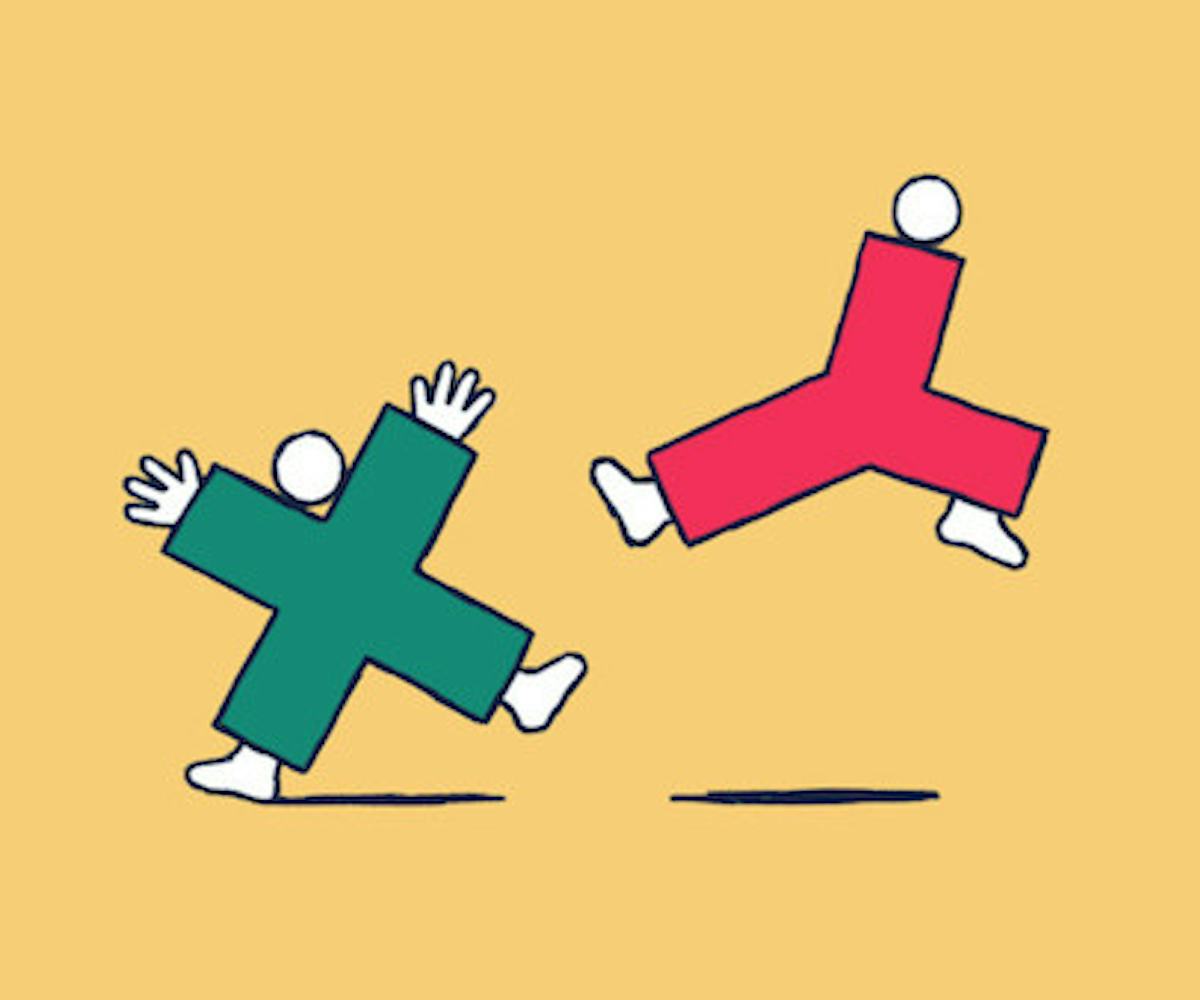 Illustration by Vincent Tsui for The Harvard Business Review
Working While Female? New Study Says Gender Is A Bigger Factor Than Race When Negotiating Raises
TL;DR: If you're a woman in the workplace, a person of color, or both, negotiating a pay raise is a lot harder and more complicated than if you were a white man. This is not necessarily news (sadly). Unfortunately for women, a new study by The Harvard Business Review suggests that above all other factors, gender might be the biggest thing holding you back.
The market research team at the marketing agency Fractl showed that in surveying 550 African Americans, 550 Asian Americans, 550 Hispanic/Latino Americans, and 350 white Americans, men of any race were more likely to have asked for a raise in the past and when doing so, ask for more money than women do. They're also much more likely to feel comfortable even asking for a raise, while women overall feel less comfortable asking. 
Inbound Marketing Manager at Fractl and author of the original article, Kerry Jones, suggests this could be because "More than a third of female respondents believe they've been passed up for a raise on account of their gender or race. Perhaps women feel they are less likely to be rejected if the person across the negotiation table looks like them." This seems to be mostly true for white women, who are more likely to see gender as being the biggest factor in why they were passed up for a raise, whereas nonwhite women are more likely to think it was due to their race or a combination of factors.
Although gender overall seems to be the largest factor in asking for, and negotiating a pay raise, race still plays an important factor in all responses. 75 percent of white men have asked for a raise before, along with 65 percent of African-American men, 59 percent of Hispanic/Latino men, and 52 percent of Asian-American men. Comparatively, only 50 percent of white women have asked for a raise, along with 47percent of African-American women, 50 percent of Hispanic/Latina women, and 41 percent of Asian-American women. African-American and Hispanic/Latino men and women were both much more likely to feel more comfortable negotiating with someone of the same race, whereas Asian-American and white men and women were nearly split down the middle.
Although the study doesn't go in-depth about why women and people of color overall feel less comfortable asking for a raise and actually make the move when compared to white men, Jones suggests it is a combination of cultural expectations and prior experiences of being turned down and therefore having reduced confidence that a raise would be given if asked for.
Check out the rest of the survey here to get an even deeper look at the data and how it breaks down by gender and race. It's not a pretty picture: We women still have our work cut out for us when it comes to shattering the financial glass ceiling. 
(Via Jezebel and The Harvard Business Review)