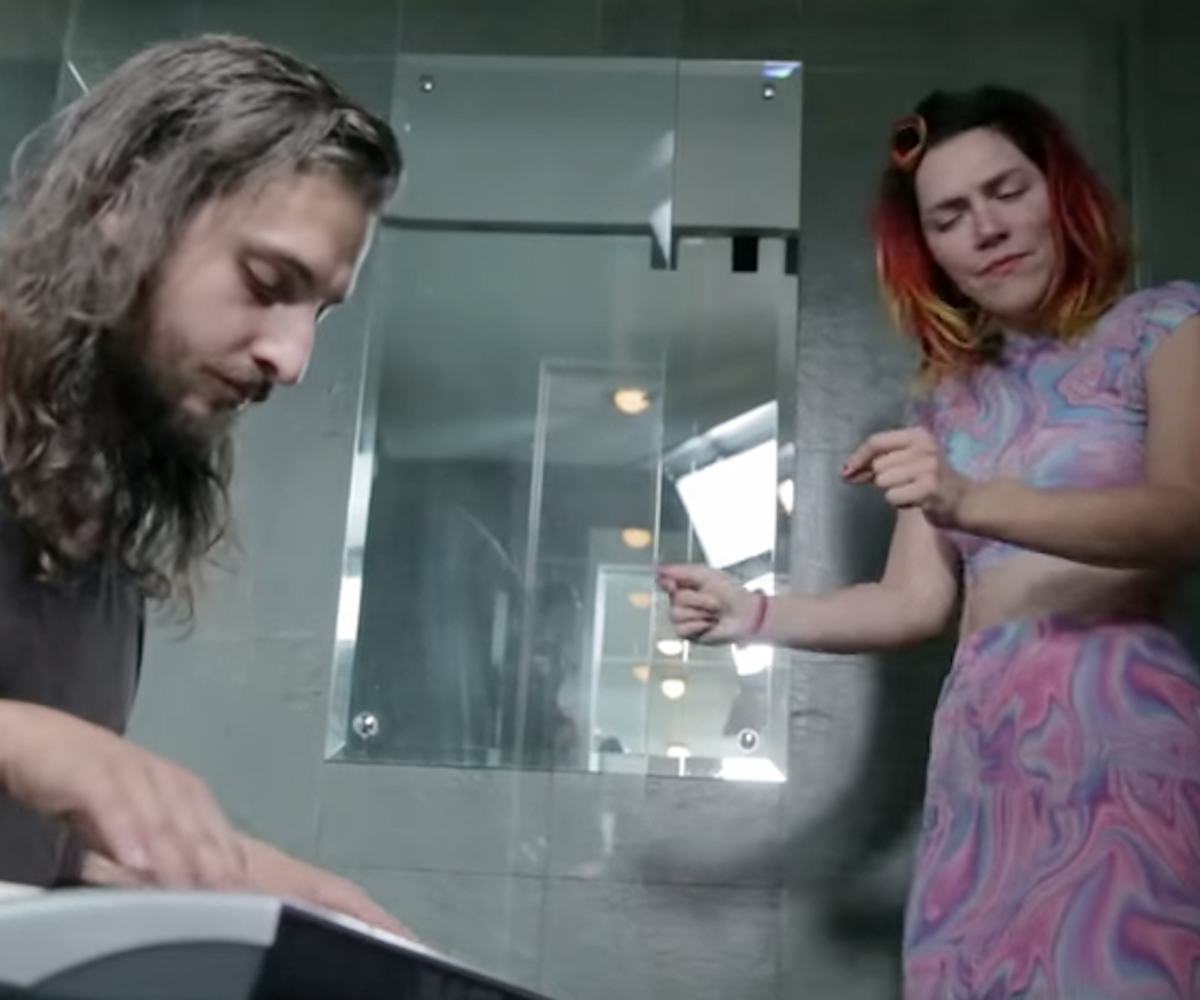 genevieve sings in the shower
Singing in the shower might not be the most important activity we do every day, but it's most certainly one of the most fun. There's just nothing like the echo of our own voices against wet tile—it creates the best homemade acoustics imaginable. But what happens when you get the real deal—you know, someone who sings professionally—behind those glass doors?
Genevieve is not only our hair inspiration, she's also an incredible singer and performer as proven in the next installment of our Singing In The Shower series. The Los Angeles-based singer performs a stripped-down version of her song "My Real Name" for us at the Royalton Hotel, and it is absolutely captivating. Her breathy voice and mellow synth make this sultry performance a must-watch. Plus, she uses the showerhead for a microphone at one point, and it's awesome.
more singing in the shower videos, this way:
kaya stewart sings in the shower