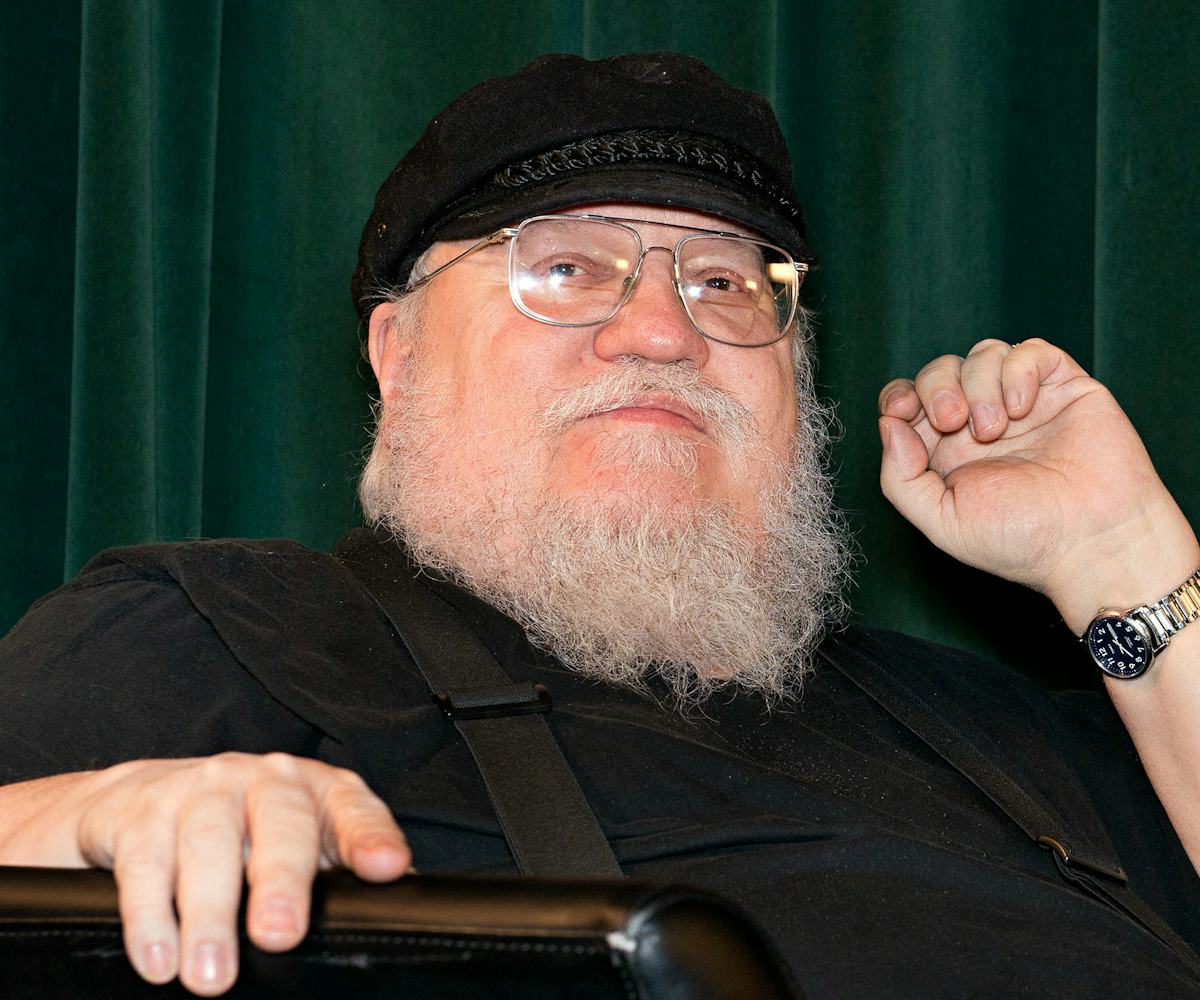 Photo by Steve Snowden/Getty Images
George R. R. Martin Doesn't Know Why 'Game Of Thrones' Is Ending, Either
"We could have gone to 11, 12, 13 seasons"
The Emmys red carpet is always full of surprises, and this interview with George R.R. Martin is no exception. Game of Thrones fans have been quite confused about the show's planned ending, and it turns out, so is the writer behind it all. 
When asked simply, "Why is it ending?" the writer's voice raised, and he wasn't too sure how to answer. Martin immediately deflected, "Ask David [Benioff] and Dan [Weiss] when they come through," before claiming the show could have gone on for 11, 12, 13 seasons. "I guess they wanted a life," he said, before reminding the interviewer that there are five prequels already in development. 
Maybe everyone was just too stressed out by the current series, even the fans. Maybe it's because we all were too bummed out by Ed Sheeran not dying to keep going. Whatever the reason for the show's demise, its ending, and the final season will be here in early 2019. Catch Martin's full red-carpet interview and learn about all of his upcoming projects, below.