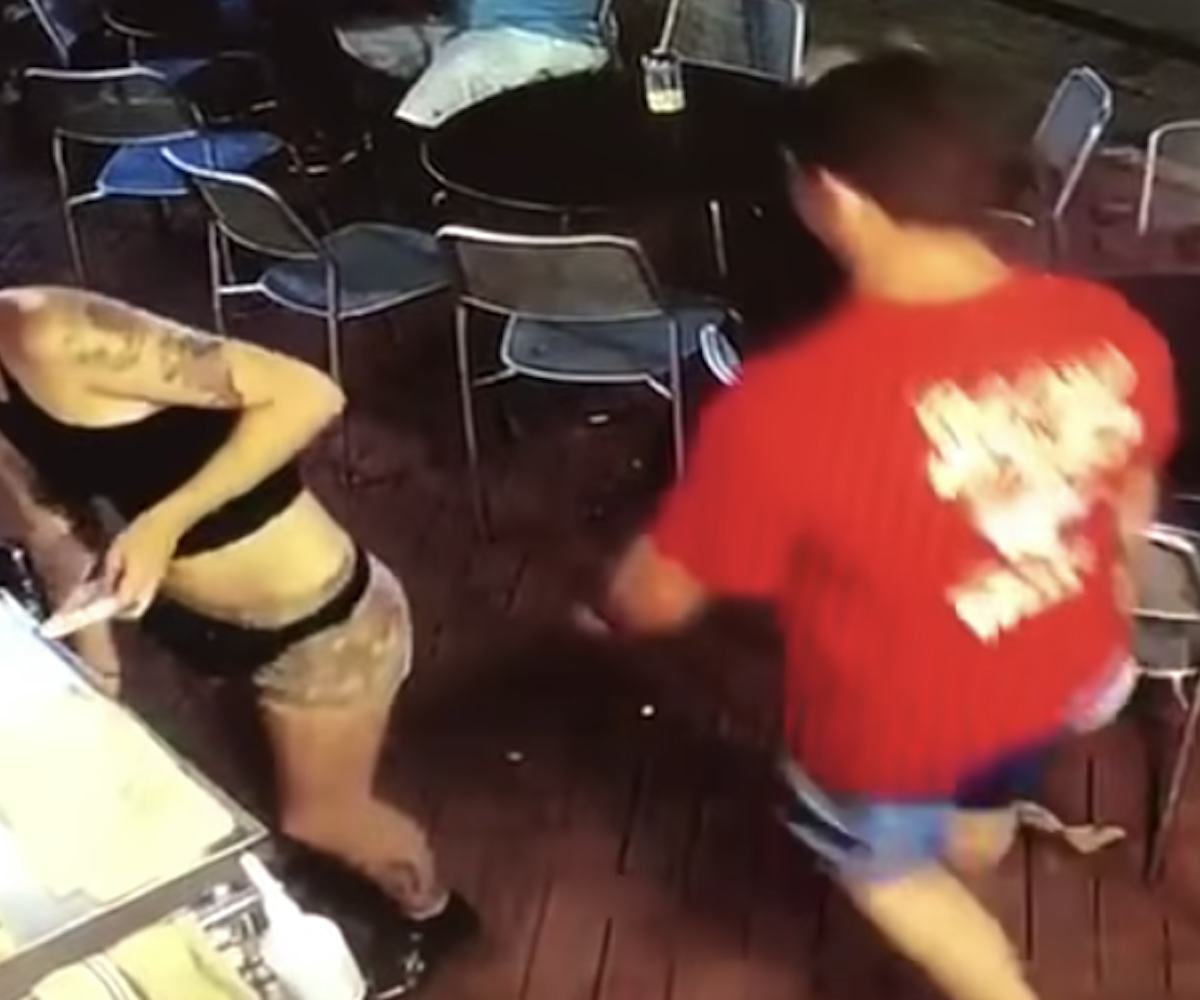 Screenshot Via YouTube.
Our Hero Of The Week Is A Waitress Who Body Slammed A Man Who Groped Her
A waitress is being hailed a "hero" after body slamming a man who groped her.
Late last month, 21-year-old Emelia Holden was working her shift at Vinnie Van Go-Go's in Savannah, Georgia, when 31-year-old Ryan Cherwinski groped her, according to People.
In surveillance footage uploaded to YouTube earlier this week, Cherwinski can be seen grabbing Holden's backside as he passes behind her. However, Holden was quick to take matters into her own hands—grabbing him by the collar and slamming him into a nearby counter.
"I looked at him and I said, 'You don't touch me, motherfucker!'" Holden told the publication. "I didn't even think, I just reacted. I don't know how I reacted the way I did. I've never done that before."
Cherwinski was later arrested by police and charged with sexual battery. 
Obviously, Holden's quick action has created quite the stir online, with many lauding her as a "legend."
"I'm not glad that it happened, but I'm glad that it's had such a positive outcome," Holden told People. "I'm glad that other women can see this and know that you can stand up for yourself. You also have the right to wear whatever you want without having to worry about being groped." Amen. Watch the incredible moment for yourself, below.