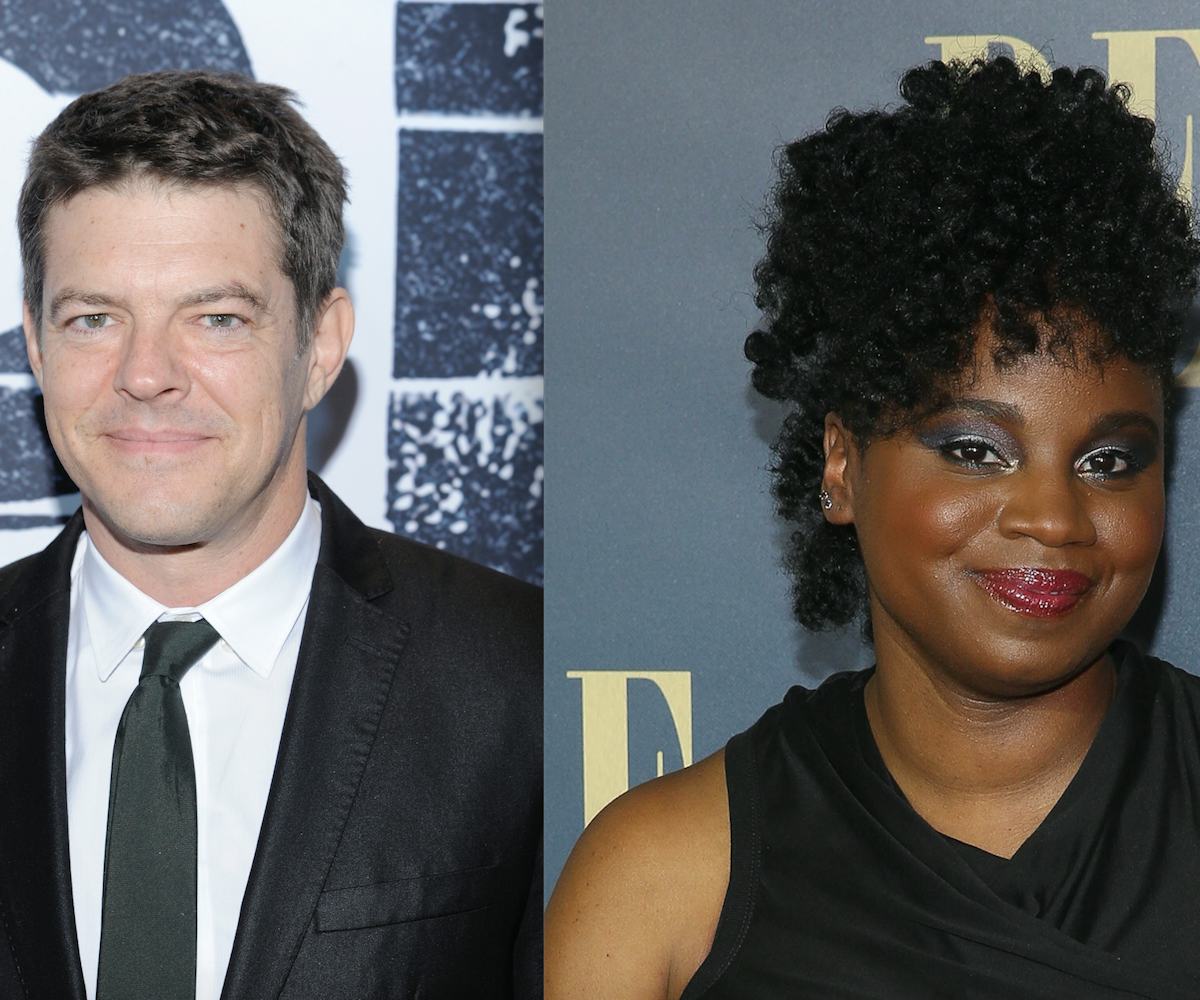 Photo via Rob Kim/Getty Images, Matthew Eisman/Getty Images
Dee Rees' New Horror Film Is About Black Lesbians In Rural America
It will be produced by Jason Blum, of 'Get Out'
Screenwriter and director Dee Rees has a horror film up her sleeve, and it seems Jason Blum's company, Blumhouse, is set to produce. Rees cold-pitched the project to Blum—who notably produced Jordan Peele's directorial debut Get Out—while the two were at a Sundance event this past March. To her surprise, Blum said yes and now Rees is on her way to writing and directing the project. 
As the story goes, Blum was already a huge fan of Rees' work. He approached her at Sundance, teary-eyed, to tell her how much he had loved her film Mudbound, a film which has garnered acclaim from scores of notable filmmakers.
Rees, for her part, had just seen Get Out and expressed her love for Blum's work, and took the moment to pitch Blum a horror movie idea she had, based in part off her own experiences. "You've got me and my wife, two black lesbians," she told Blum, "and when we first moved in, we fought every day over all these little things: 'Why is this over there? Did you move that?' Maybe it was a ghost, or maybe it was some other force—like us not wanting to be there or fitting in." Blum replied, "It almost makes me nervous, the idea of working with you," and then added, "But anything you want to do, I'm in. I'm in, I'm in, I'm in."
Like Get Out, this will be a social commentary horror film expected to be firmly rooted in the evils of the everyday, and will, according to Rees, center around "the domestic lives of black lesbians in rural America." She is currently working on the script and all seems to be going well. "I can't tell you how rare it is that people mean what they say in this business," she told the New York Times. "He's just letting me make the best possible version of what I want to make." Lucky for us, it sounds like what they want to make is totally something we want to watch.