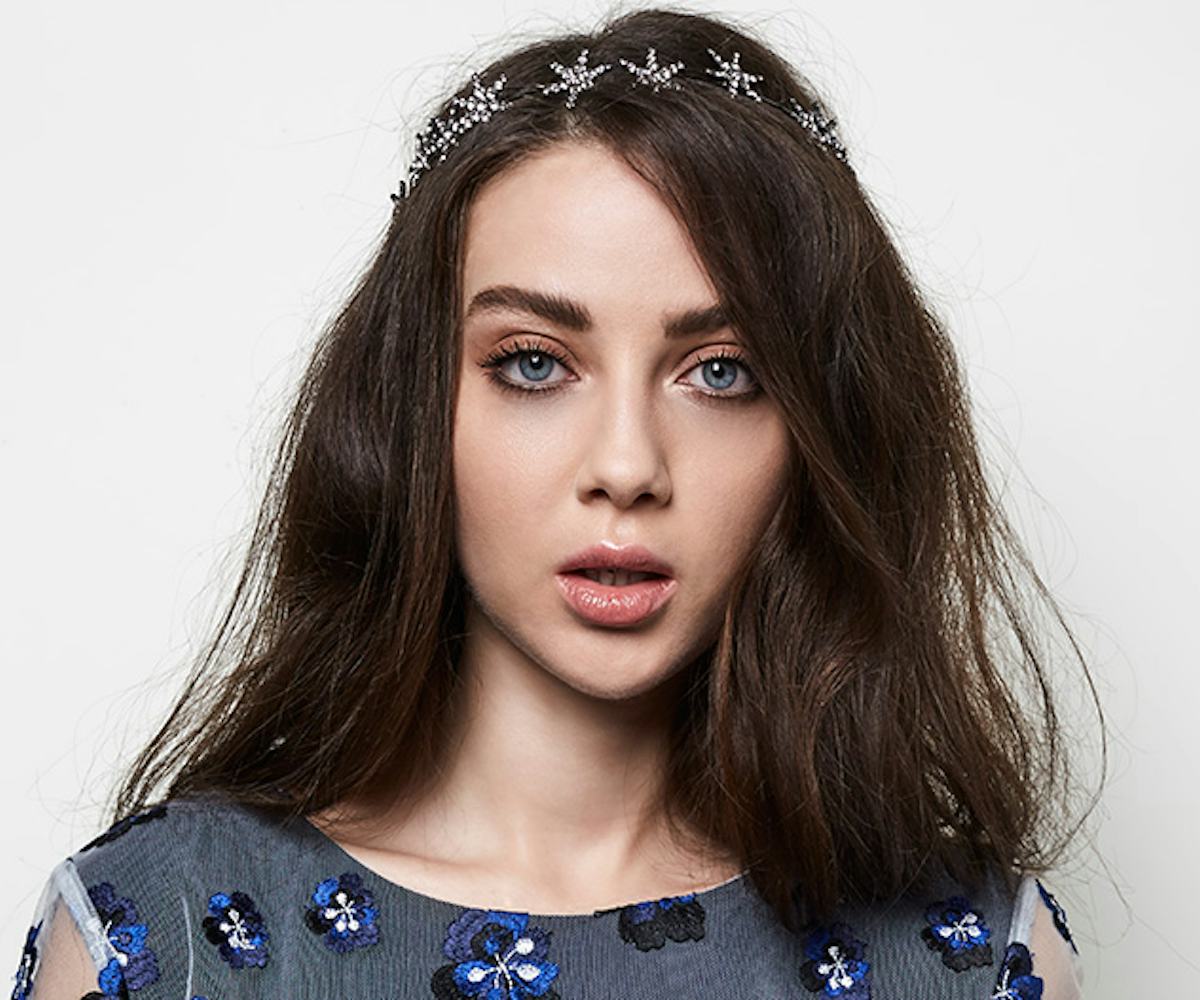 Photographed by Roman Yee
How To Get A Look Inspired By NYLON's May Cover
Game of (subtle romantic) tones
Black eyeliner will never not be classic. It's versatile in that it can be punked and glammed up with one swift move and, depending on how you work it, provide a perfect base for whatever magic you want to create around it. Our May cover features a look that's perfectly imperfect, with subtly teased hair and a beauty look that's timelessly youthful and, yes, a little punk. (It wouldn't be a NYLON cover if it weren't!) We teamed up with Clinique and makeup artist Ashleigh Ciucci to help show you how to get a look similar to the one on our May cover. Though the results look like it takes an army, it takes less than 10 steps. Use it for prom; use it for a date; use it because it's your life and you can do whatever you darn-well-please. It's the perfect combination of high-class glam and everyday aesthetics. See for yourself in the gallery, below.
Photographed by Roman Yee; Makeup by Ashleigh Ciucci; Hair by Britt White.
Begin by applying an exact shade foundation to the center of your face—from the forehead, cheeks, and chin—before using your fingertips to blend out toward the facial edges.
Clinique, Chubby in the Nude™ Foundation Stick in 'Abundant Alabaster,' $24, available at Clinique.
Next, Ciucci advised using an angled brush and brow shaper to add weight to the eyebrow. Start applying at the arch of your brow and dragging the brush down the length. Then, in a similar fashion, drag the brush from the brow's inner corner through the brow's body. Soften the effect using a brow brush.
Clinique, Brow Shaper in 'Soft Brown,' $16.50, available at Clinique.
With a soft blending brush, highlight under the brow and inner corners of the eye using a light eyeshadow.
Clinique, Lid Pop™ in 'Cream Pop,' $17, available at Clinique.
Next, sweep a darker shadow across the eyelid and along the lower lashline using the same soft blending brush.
Clinique, Lid Pop™ in 'Cocoa Pop,' $17, available at Clinique.
With a black eyeliner, rim the upper waterline and line the lower lashline by wiggling the pencil between the lashes. Top off with a flick of black mascara.
Clinique, Clinique Skinny Stick™ in 'Silver Black,' $16.50, available at Clinique; Chubby Lash™ Fattening Mascara in 'Jumbo Jet,' $17, available at Clinique.
To complete the cover-inspired look, apply a nude lacquer on the lips.
Clinique, Clinique Pop™ Lacquer Lip Colour + Primer in 'Nude Pop,' $18, available at Clinique.
Classically punk, with a dash of romanticism.
Cover star material.