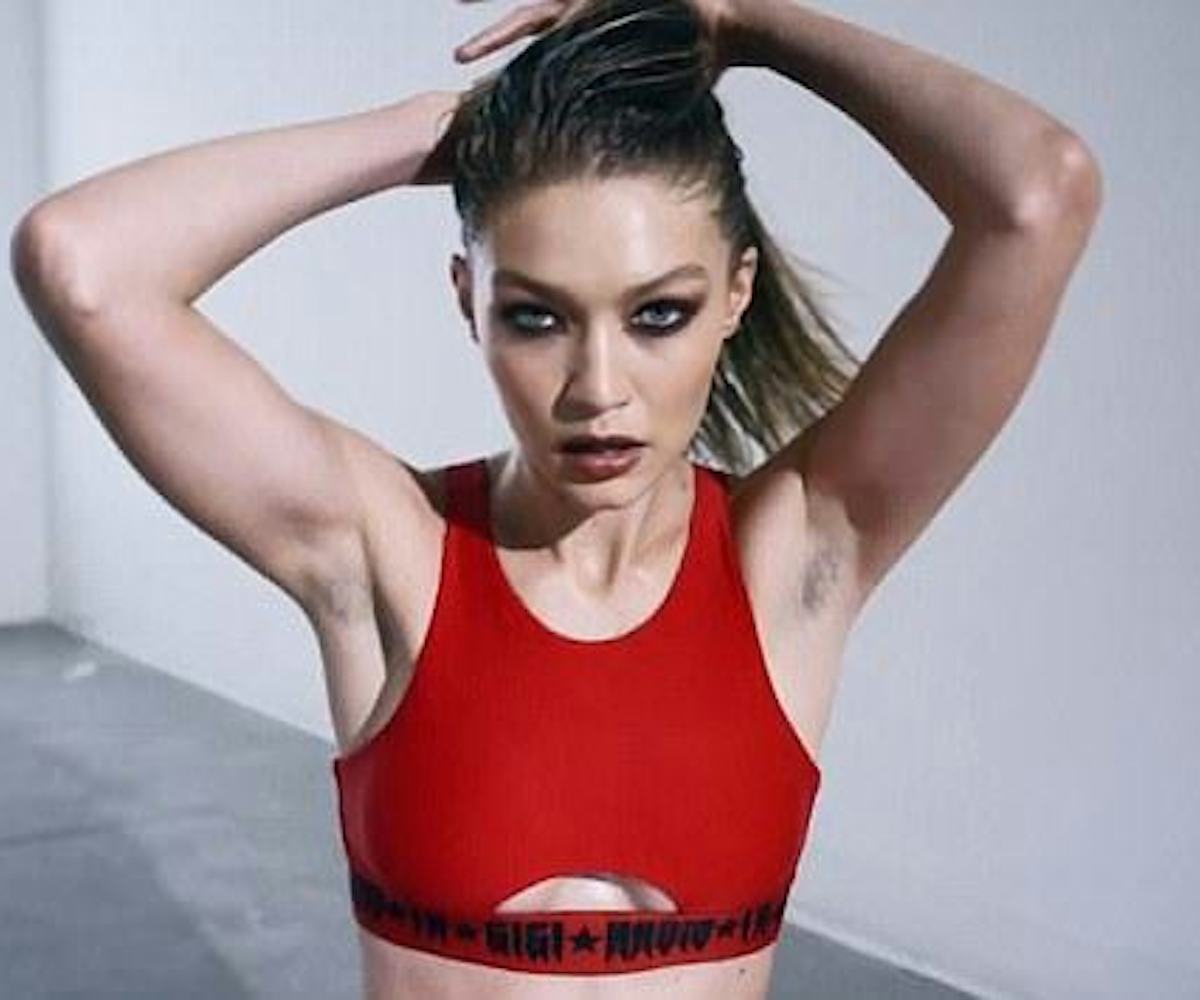 Image via Youtube/LOVE TV by LOVE Magazine
Gigi Hadid Shows Off Athleticism And Armpit Hair In 'Love' Advent Calendar
Fans are divided on the choice
The Love advent calendar this year seems to have an unspoken fitness theme, with the notable exception of Emily Ratajkowski. The latest in the lineup is none other than Gigi Hadid, getting her cardio on in a monogrammed training outfit á la her collaboration with Tommy Hilfiger. She's showing off some major ab definition…and some noticeable underarm stubble.
"Today is freeform day," Hadid says at the start of the video, and then proves it by showing off her killer kickboxing skills. She also rocks some volleyball moves, as an homage to her past as a competitive player. Only a couple of shots show her underarm hair, which could easily have been retouched. But the fact that it wasn't makes it clear that it was a conscious decision by both Hadid and the Love advent crew. 
Here's where the reception gets prickly, one might say: Fans are debating whether or not Hadid's choice to skip shaving adds or detracts from the video's message. Some are applauding her choice to show off what is undeniably a natural occurrence — yes, women do, in fact, grow body hair. Others find the display to be "distracting" from the main action in the clip. 
Ultimately, the only opinion that matters is Hadid's, and if she's comfortable rocking some underarm hair, then we should all support her choice. She's quoted at the end of the video, saying that Love is "celebratory of epic human beings and always pushes boundaries." If this is her idea of being an epic human being, then it looks pretty damn good. It's not every day that models subvert society's dominant beauty norms. 
Watch the video for yourself, below.