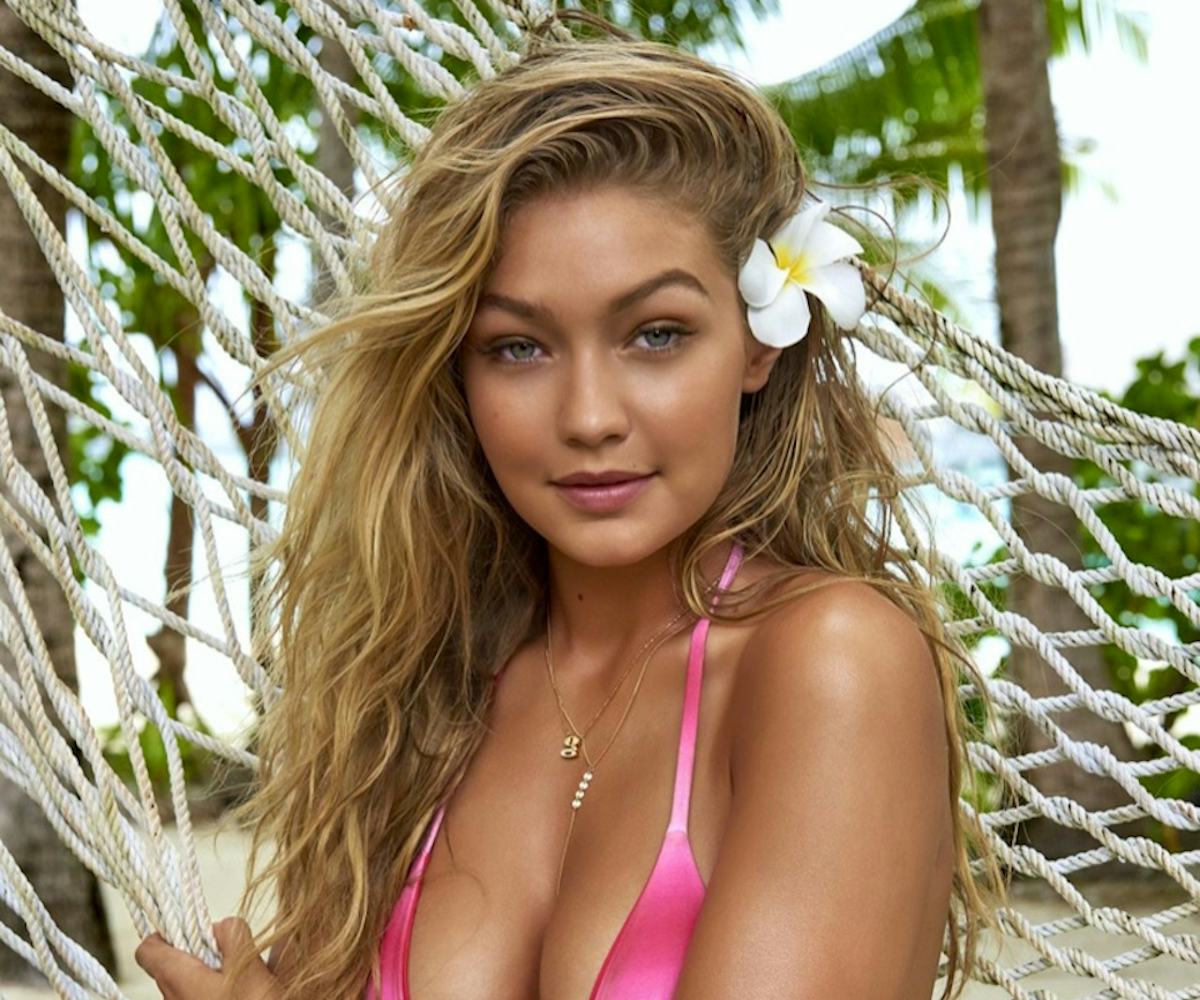 Image Via Sports Illustrated
Gigi Hadid Sings From 'Wicked,' Is Too Adorable In Swimsuit Issue Outtakes 
Here's a whole bunch of sunshine to finish out a week that was pretty rough. As reported, Gigi Hadid lit up this year's Sports Illustrated Swimsuit Issue in a series of photos and accompanying videos that not only featured what people expect from the annual edition (sun, sand, complicated bikinis), but what is truly wonderful about Hadid—that sparkling personality. 
Today, SI is back at it again with another video of outtakes. Sure, it has all the things the Swimsuit Issue is about. Mostly, though, it focuses on Hadid's beautifully goofy and playful spirit. She runs around, she giggles, she acts like a fool. It's great.
Perhaps the best part of the whole thing comes at the end. For a few seconds there, SI offers up Hadid singing a couple bars of the song "Popular" from the witches-with-problems musical Wicked. Who knew she was an aspiring theater kid? 
Also, does singing a self-aware, somewhat satirical song, about what it's like to be the popular girl, mean anything? Is Hadid secretly signaling to everyone that she takes her status as one of the most loved models on the planet only semiseriously? Is this important, or does she just dig Kristin Chenoweth? The answers are locked behind that smiling face.
Enjoy the video, and the rest of your day, by clicking play below.