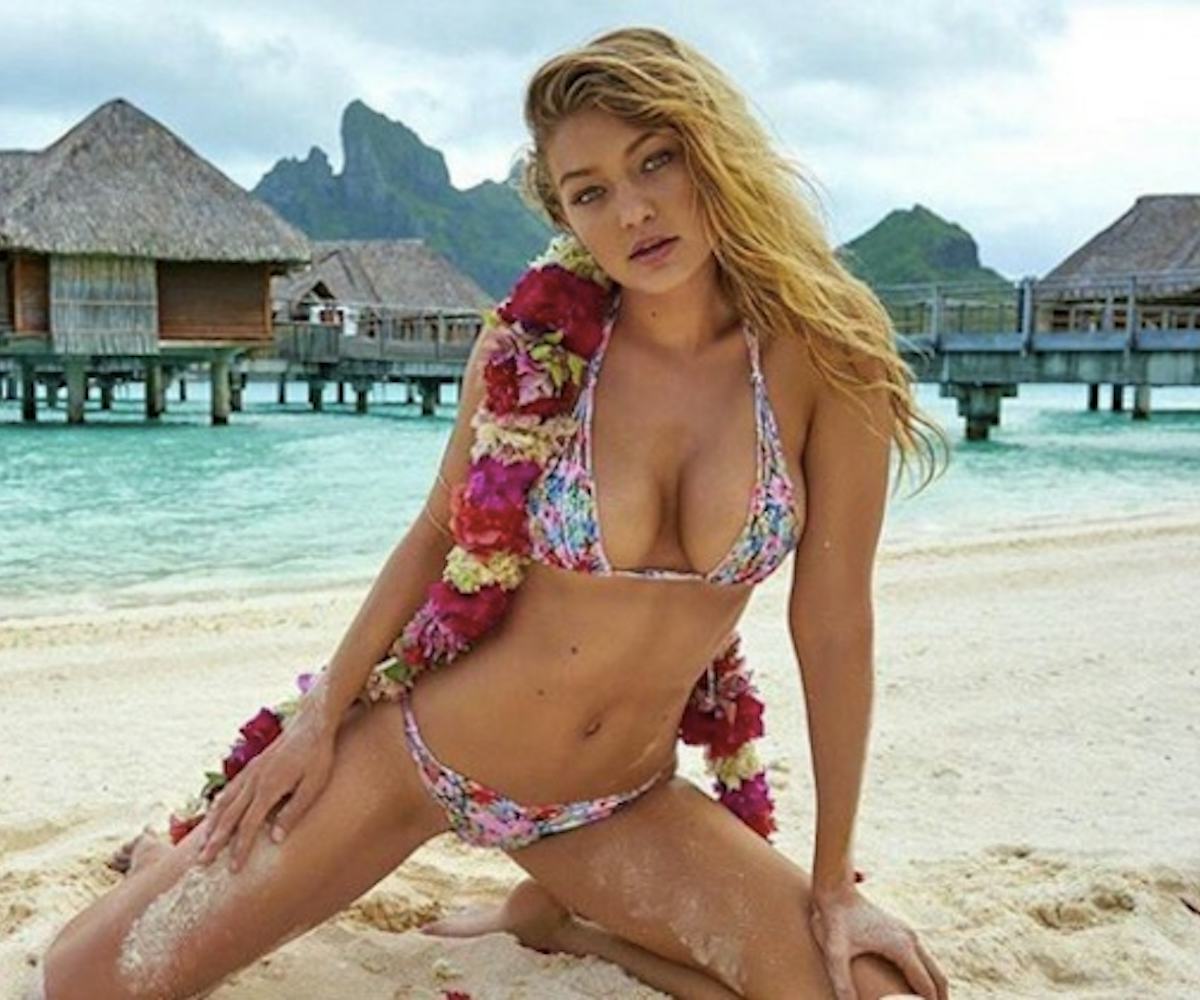 Image via Sports Illustrated.
Gigi Hadid's Sports Illustrated Swimsuit Issue Bikinis Are Dangerous
As Elle so helpfully pointed out to us, Gigi Hadid makes quite a showing in the new, still warm 2016 Sports Illustrated Swimsuit Issue. With the three variant covers—starring Ashley Graham and Ronda Rousey for the other two—we had totally skipped over this. We can only hang our heads in shame for, as you can see, Hadid's images are quite…something.
No doubt, this is total hotness and she looks amazing. But people—people—we are quite concerned for her. Not only are these bikinis beautiful, the are highly dangerous. Imagine, for a moment, actually going into the water with these things. Worse still, imagine, say, stretching, walking, or basically doing anything whatsoever. There is simply no way some part of you would not find its way out into the world for all to see. 
That's not to say we're not on board with #FreeTheNipple (we are). That's not to say we're not into some of these looks (again, a couple of them are really quite nice). That's not even to say we're not into many of these shots (we could always use more Gigi). Putting ourselves in these little numbers, however, just makes us all kinds of nervous. Then again, the Swimsuit Issue is a place for fantasies. We just didn't expect that some of these fantasies would be nail-biting thrillers.
(Elle)
Click through for more images.