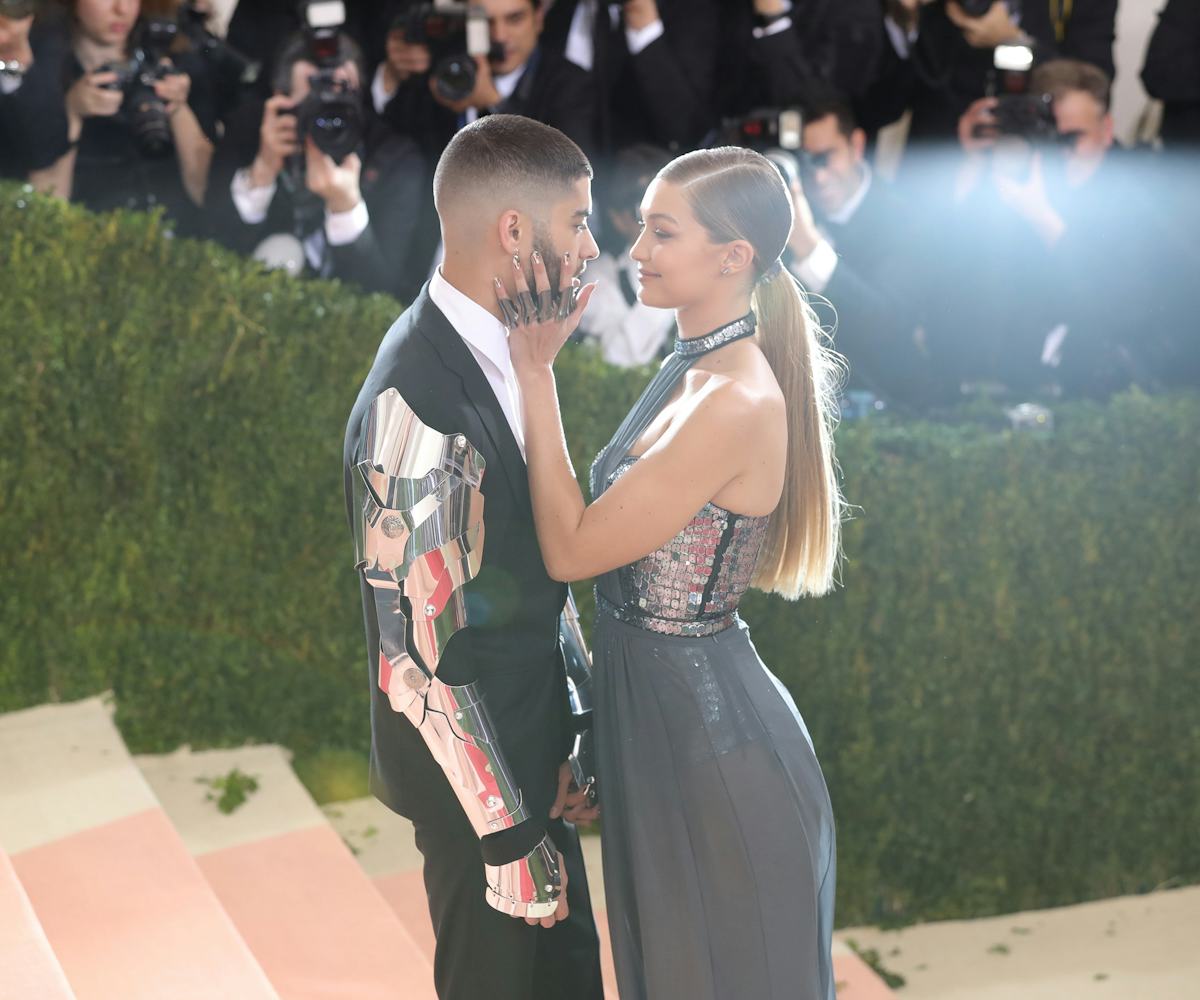 Photo by Neilson Barnard/Getty Images for The Huffington Post.
On-Again, Off-Again Couple Gigi And Zayn Appears To Be On Again
Three months after their conscious uncoupling, Gigi Hadid and Zayn Malik appear to be back together. Or, at least, super-cozy "friends."
Following the Ocean's 8 premiere last night, the model posted a picture of her lying across what appears to be Malik's lap on her Instagram story. She captioned the photo: "After party like making it rain Pokémon cards." We don't actually see the person's face, but we're guessing it's the former One Direction star given the blonde hair and many tattoos. Another hint: Malik was spotted playing Pokémon on his iPad and, a couple of hours after Hadid's story, posted a trading card on his own Instagram. So, like, you do the math. 
The two have a history of breaking things off and getting back together. Following the pair's split back in March, Hadid closed out her Twitter statement with the hopeful: "As for the future, whatever's meant to be will be." It seems them getting back together is what's meant to be at the moment.