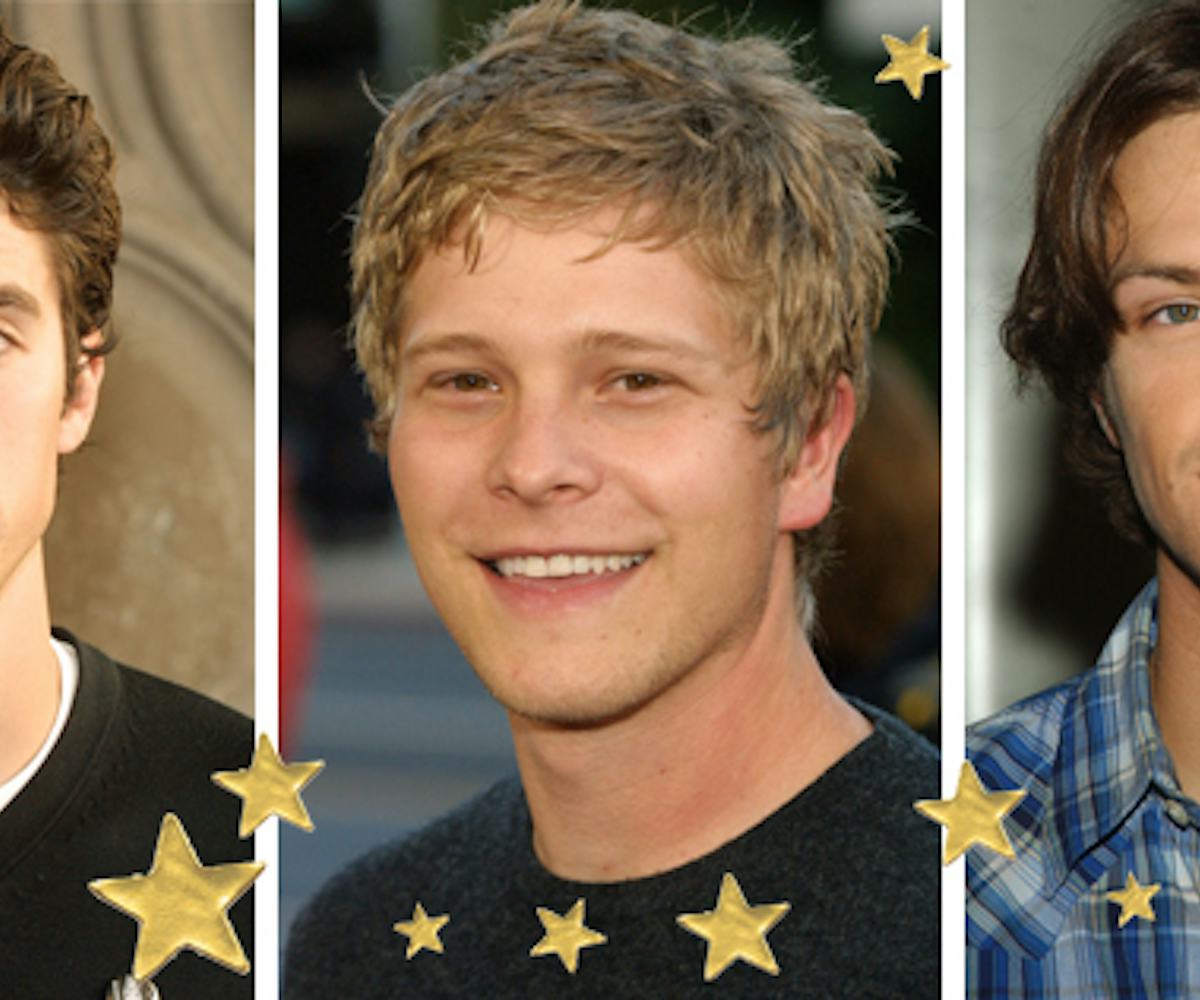 Photos by Frederick M. Brown and Brad Barket/Getty Images.
You'll Never Guess Which Boyfriend Is Coming Back To 'Gilmore Girls'…
In the seven seasons of Gilmore Girls, Rory Gilmore officially claimed three men as her boyfriend: Dean, Jess, and Logan. For years, obsessive fans constantly argued over which boyfriend was better—Dean was the good guy (but so whiny), Jess was the bad boy (but emotionally unavailable), and Logan was the rich guy (but so immature). In the end, Rory didn't choose any of them. At the time, most of us were probably outraged, but now it's really all for the best. We've been keeping you up to speed with the latest on the Gilmore Girls revival coming to Netflix, and today we found out some major cast details: Matt Czuchry is returning to reprise his role as Logan.
For now, we're going to assume that they'll have a casual re-encounter at some sort of Yale reunion—there's no way they remained close friends, let alone stayed in touch after Rory turned down his proposal on graduation day. (And like any proactive, career-driven woman, Rory rebounded from her breakup by joining Barack Obama's presidential campaign trail.)
Fingers crossed that Milo Ventimiglia and Jared Padalecki will also appear in the revival! It goes without saying that Dave Rygalski was definitely the best boyfriend in all of Stars Hollow though... (Sorry, but Adam Brody was the boyfriend of our teen dreams.)
UPDATE 2/10/2015 6:00PM: Milo Ventimiglia confirmed that he's returning on the revival! Sweet, sweet relief is washing over us. We can't wait to see the man that Jess Mariano has become. Now that we have two out of three ex-boyfriends on deck, it's only a matter of time for Dean...
UPDATE 2/11/2015 10:30AM: BREAKING: Dean Forester is officially back in town!!! Netflix has confirmed that Jared Padalecki is on board for the revival. David Sutcliffe will also return as Chris Hayden, Rory's father and Lorelai's on-again-off-again ex-boyfriend. The final nail in the coffin would be Chad Michael Murray making a cameo as Chilton's favorite bully Tristan Dugray. (And obviously, fingers crossed that Melissa McCarthy comes back because it's not Stars Hollow without Sookie St. James!)