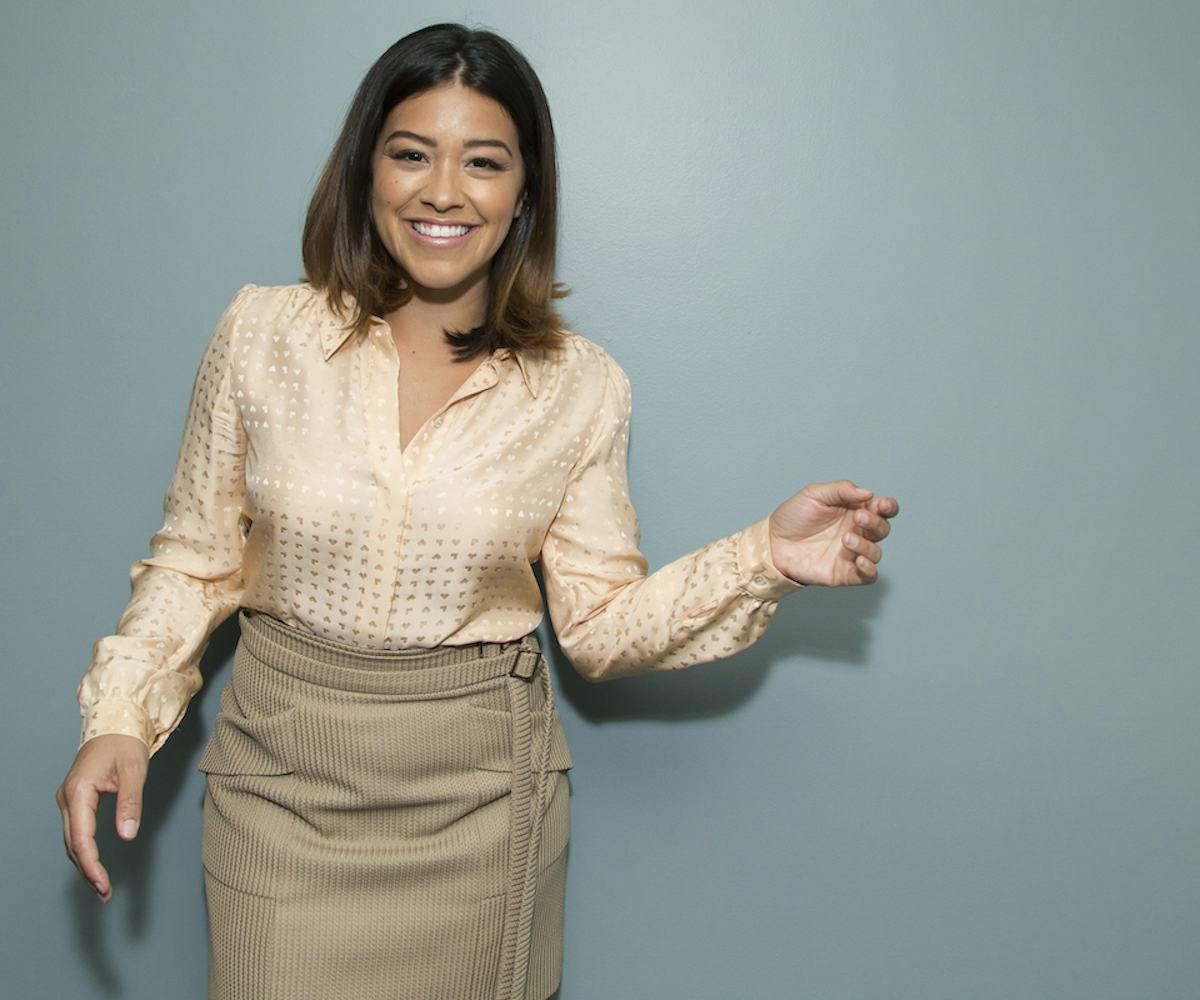 Photo by Vincent Sandoval / Getty Images
Gina Rodriguez Is Producing A TV Series About A 'Secret Feminist Social Media Group'
The show is set to tell a story of sisterhood in the digital age
The first rule of secret feminist social media groups is that you don't talk about secret feminist social media groups ... unless you're making a TV show about them, in which case, go ahead!
Gina Rodriguez, best known for her work on Jane The Virgin, is set to produce a new series about a group of friends who met in a private feminist forum on in the internet. According to Variety, the show (potentially titled Femme) will showcase the diverse digital sisterhood as they navigate the IRL complexities of allyship through both serious and comedic crises.
Rodriguez and her company, I Can And I Will, are helming the project with producer Emily Gipson. The idea was created by Audrey Wauchope and Rachel Specter, who have worked together on shows like Crazy Ex-Girlfriend, Cougar Town, and One Tree Hill.
This isn't the only show Rodriguez is working on: She's also got two more series in the pipeline. Created for CBS, Have Mercy tells the story of a Latina doctor who sets up a makeshift clinic in her apartment after immigrating to Miami. Illegal, slated for CW, is the dramatized version of the real-life events of writer Rafael Agustin, who discovered that he was an undocumented immigrant at the age of 16.
Meanwhile, Jane The Virgin is currently in its fourth season and continues to be hailed by critics as an "over-the-top telenovela ... layering in more humor and increasingly complex storytelling."