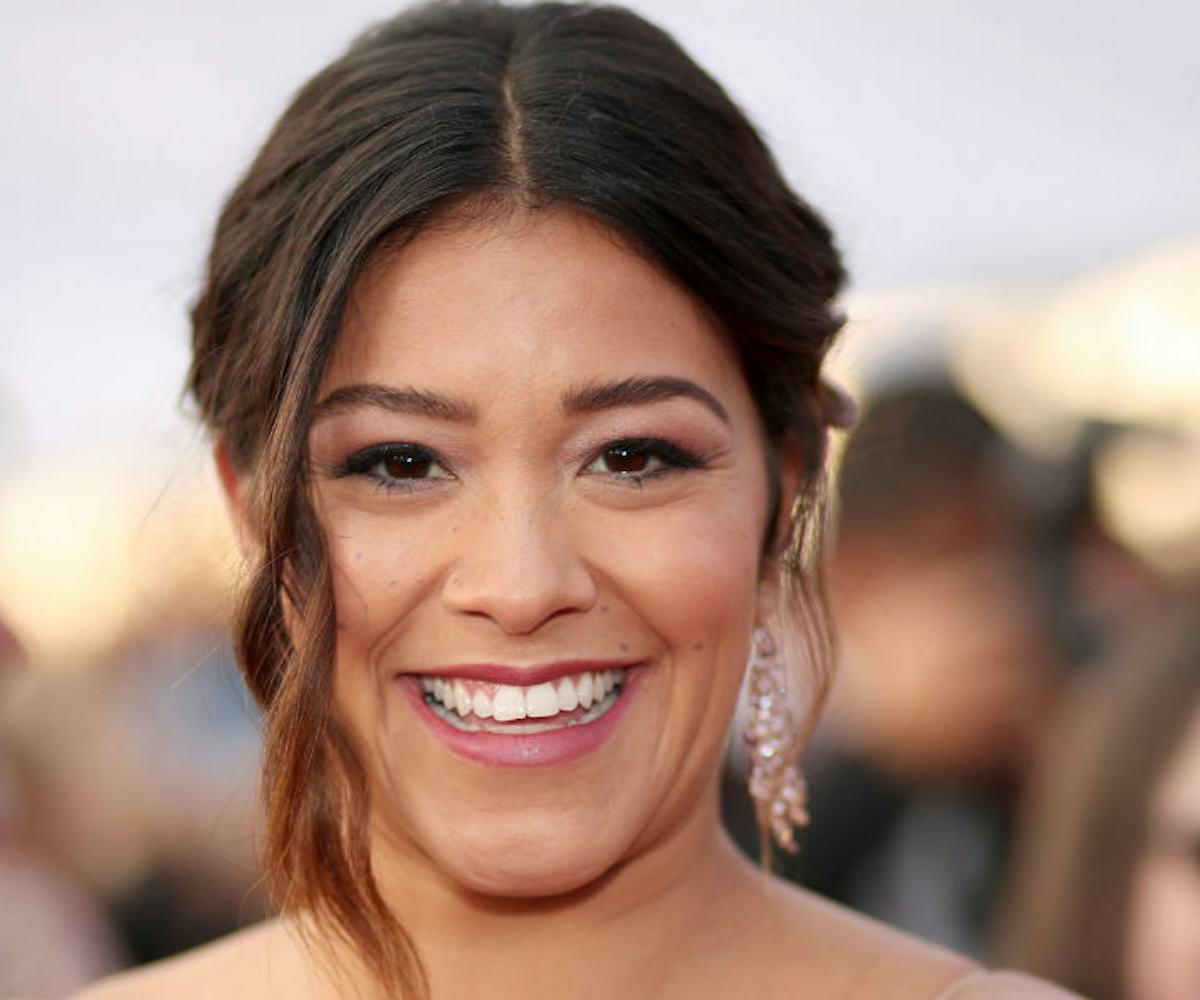 Photo by Christopher Polk/Getty Images for TNT.
Gina Rodriguez Is Helping Send An Undocumented Student To College
For Your Consideration (FYC) campaign season is upon us. It's the time of the year when television studios promote their shows in hopes of Emmy nominations and, ultimately, awards. To get people to notice the work (what with the sheer number of shows out right now), the campaigns have gotten to be over-the-top and expensive over the years. Instead of falling in line with the mania, Jane the Virgin's Gina Rodriguez has decided to go a different route. 
"FYC is a bizarre dance," she told The Hollywood Reporter. "Whatever you do requires an insane amount of money." So, in lieu of spending money on a campaign, Rodriguez has convinced The CW to put it toward a college scholarship for an undocumented high school student. "Our show has always jumped at any opportunity to help me do something for the Latinx community," Rodriguez said. "So I asked my showrunner, Jennie [Snyder Urman], if we could do something different with the money this year."
Rodriguez, who has criminally never won an Emmy before (she won a Golden Globe in 2015), partnered with Big Brothers Big Sisters in Los Angeles to find the right applicant: a Latinx student who plans on attending Princeton University in the fall. She'll be able to attend all four years sans financial burden. 
The actress said she was hesitant about sharing the news, but hopes that it will inspire others to do the same. "It's taboo to talk about the money being spent, but it's the reality," she told THR. "I think sharing this might inspire other people to do something similar. You can desire recognition and, at the same time, decide to not play in the confines of the game as it's set up."