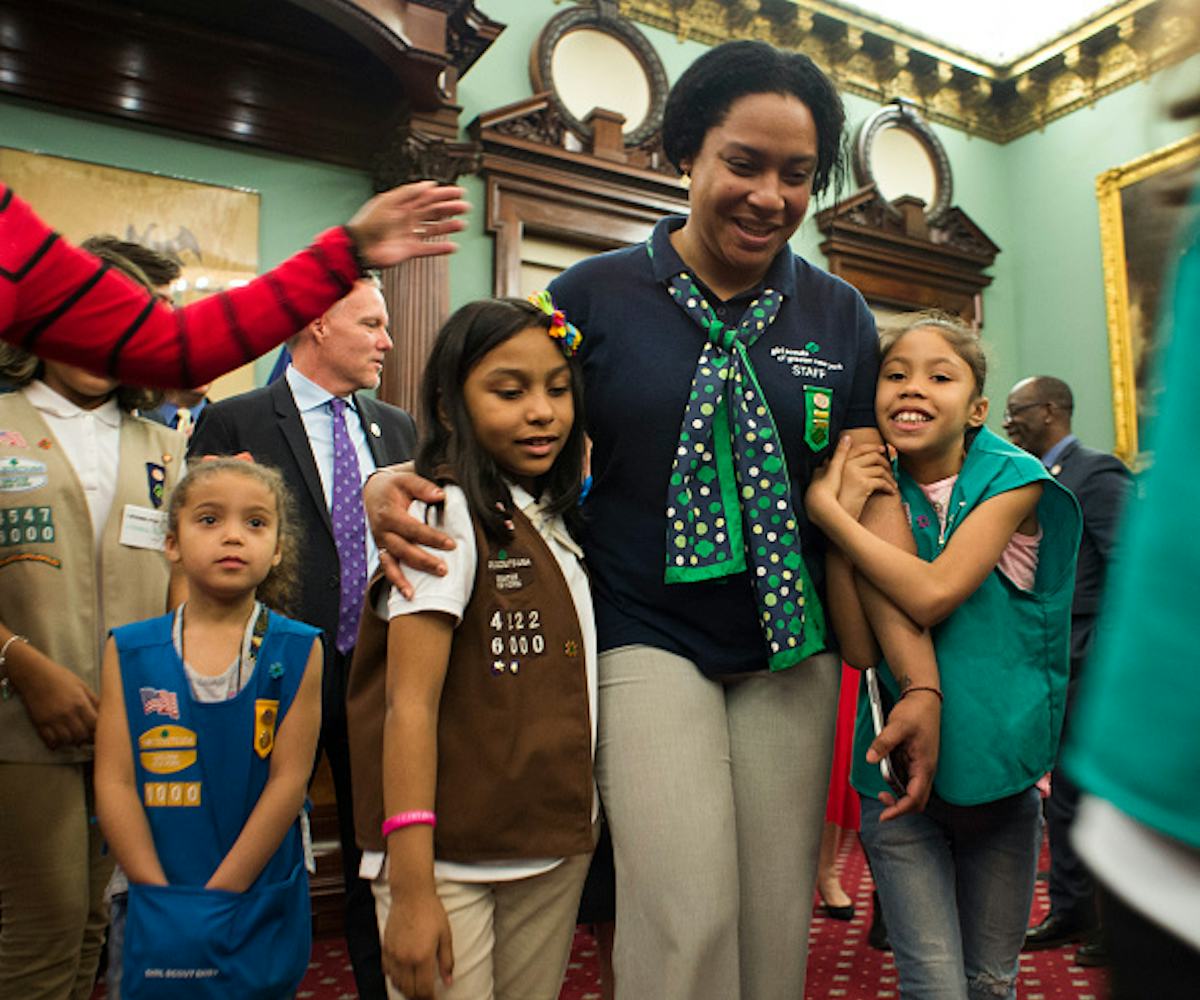 Photo by DON EMMERT/AFP/Getty Images
Girl Scout Troops Are Expanding To Homeless Shelters Around New York City
It's the first program of its kind
In April of this year, 27 girls living in a hotel-turned-homeless shelter in Long Island City formed Girl Scout Troop 6000. It was the first troop in New York City designated solely for homeless girls. Now, the New York Times reports, the program is expanding to 15 shelters all over the city. 
The Girl Scouts of Greater New York will lead the expansion, and the Department of Homeless Services is providing $320,000 annually. About $55,000 of that will come from the Mayor's Fund to Advance New York City, led by Chirlane McCray, Mayor Bill de Blasio's wife. The funds will go to uniforms, snacks, and other costs, including field trips for the girls. 
According to the Times, children "make up nearly 40 percent of the shelter system in New York." When asked at a press conference about what Troop 6000 meant to them, one of the Girl Scouts, 5-year-old Tanae, said, "Everything." 
Her fellow scout member, 9-year-old Sanaa, said she didn't mind her newfound fame. "We have been on TV a lot," she said, adding that she and the others took pride in wearing their uniforms and earning badges. "The best part is that we get to be Girl Scouts in Troop 6000." 
Another Girl Scout, 11-year-old Karina, said that through the group she'd learned "the true meaning of being a sister to every girl scout and how to emotionally support others." She was excited about the expansion, so that "more girls just like me will be able to participate and get the same."