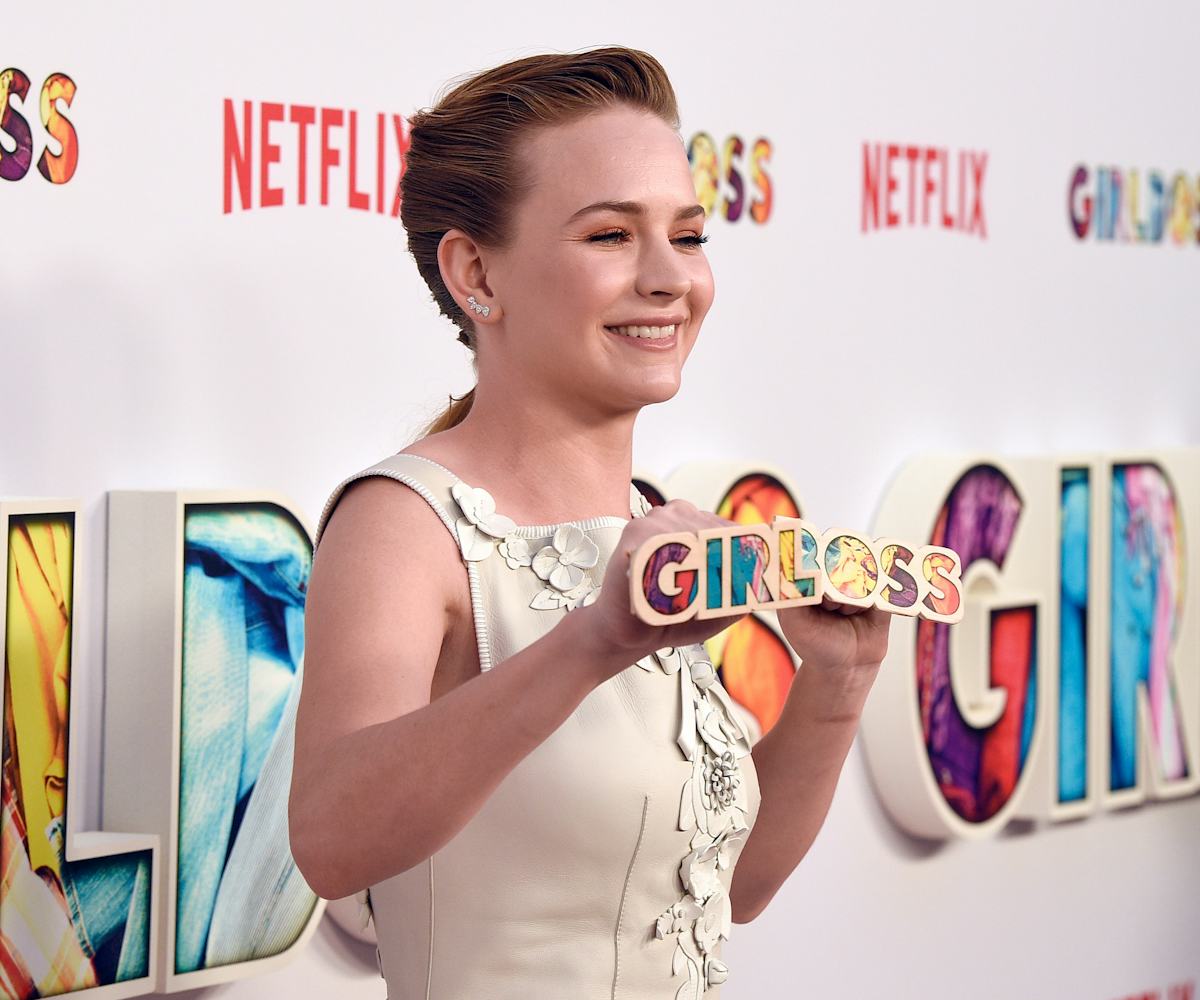 Photo by Kevork Djansezian / Getty Images
'Girlboss' Gets Cancelled After Just One Season
It was only two months ago that people were excitedly buzzing about a new Netflix original based on the best-selling book Girlboss by Sophia Amoruso, founder of Nasty Gal. Unfortunately, the show is the latest to appear on Netflix's chopping block—it's been cancelled after airing for only one season. In a series of Instagram stories, Amoruso broke the news to fans:
"So that Netflix series about my life got canceled. While I'm proud of the work we did, I'm looking forward to controlling my narrative from here on out. It was a good show, and I was privileged to work with incredible talent, but living my life as a caricature was hard even if only for two months. Yes, I can be difficult. No, I'm not a dick. No, someone named Shane never cheated on me. It will be nice to someday tell the story of what's happened in the last few years. Ppl read the headline, not the correction, I've learned."
Netflix has recently been canceling a string of its original shows, including fan favorites like "Sense 8" and "The Get Down." Chief Content Officer of the media company remarked on the matter, "Relative to what you spent, are people watching it? That is pretty traditional. When I say that, a big expensive show for a huge audience is great. A big, expensive show for a tiny audience is hard even in our model to make that work very long."
While the reasoning is fair, the news of the show's cancellation is still a bit disappointing because it was refreshing to see a series that strived to examine adult female friendship through a more honest lens.