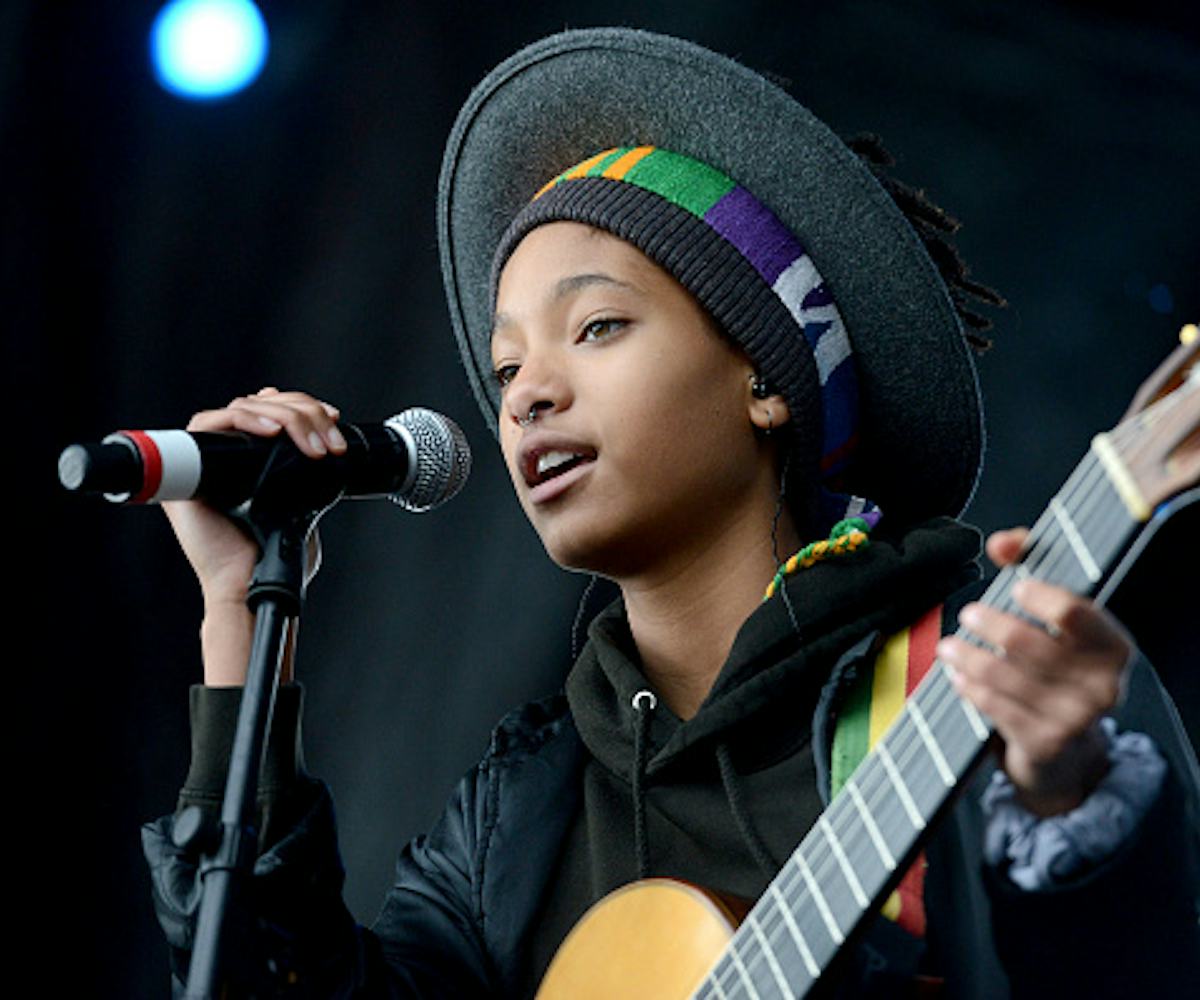 Photo by Scott Dudelson/Getty Images
GIRLCULT Is A New Festival For Generation Z
It's "a Lilith Fair for Generation Z girls who live in these confusing times"
Sorry millennials, there's a new festival happening, and this one is geared toward Generation Z. It was announced that Galore magazine is hosting GIRLCULT, "an entire day full of media, pop culture, and talent-related discussions centered around community empowerment and issues facing the women of Generation Z."
Galore's founders, Price Chenoa and Jacob Dekat, said in a statement that GIRLCULT would be "a Lilith Fair for Generation Z girls who live in these confusing times." They wanted to create a festival that "felt very inclusive to all women, especially with everything going on with women's rights in today's climate." 
Featured artists at the festival include Willow Smith, Chloe and Halle, and Sevyn Streeter. They're also going to address culturally relevant issues. While it's unclear what specific topics they'll be discussing, GIRLCULT released a promo video featuring Beyoncé, Lady Gaga, and California Senator Kamala Harris. 
The festival will be held August 20 in Los Angeles. Check out the promo below.