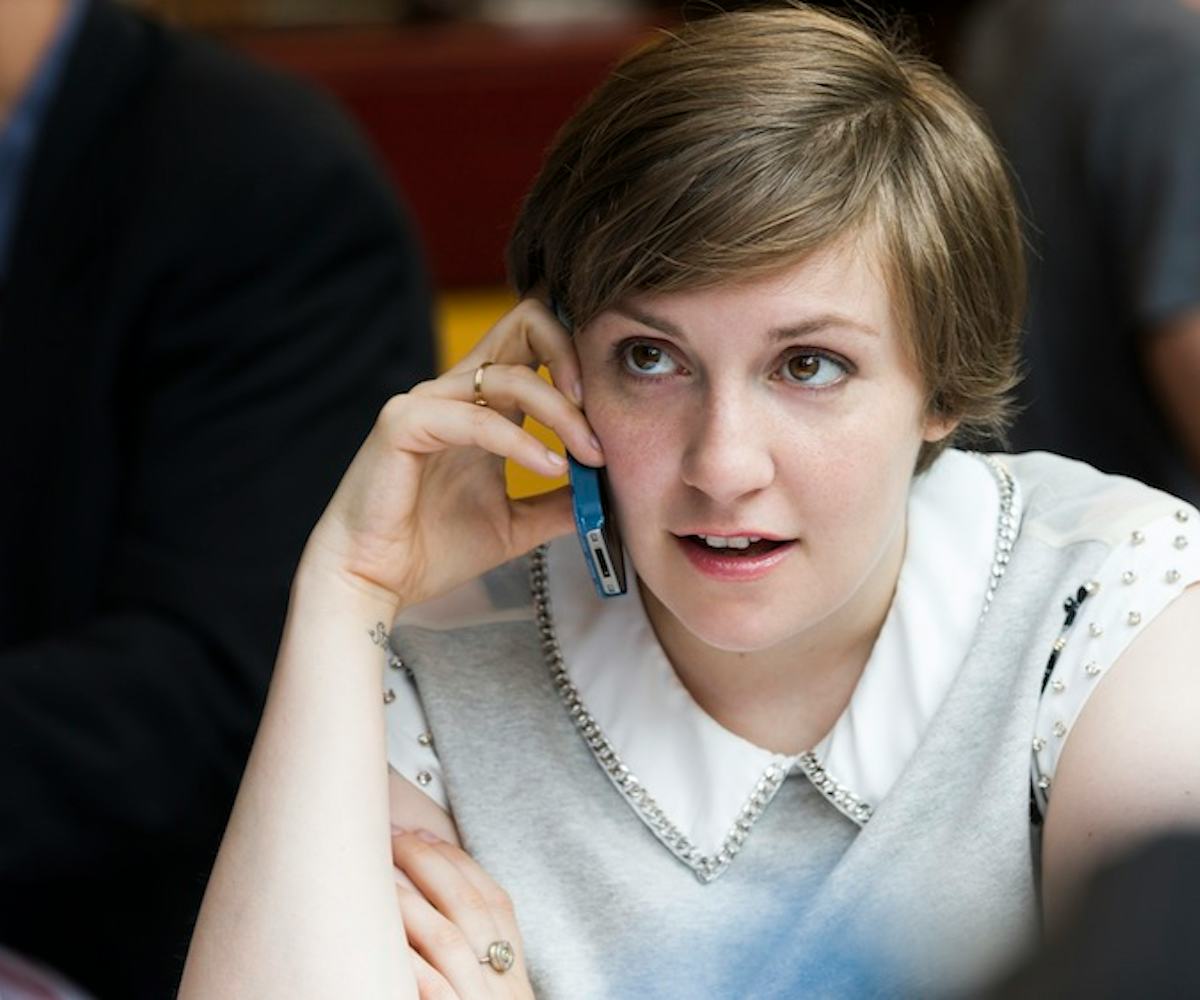 photo by mark schafer/hbo
the ultimate girls recap
broadway dreams and patti lupone!
We love Girls! You love Girls! So for the entire third season we'll be doing weekly recaps. Check back in to get our editors' takes on what went down, plus an exclusive illustration from
. (And, of course, spoiler alert! Catch up on last week's episodes here.
) 
Ever since we spotted Lena Dunham filming in our Soho 'hood, we've been waiting patiently-not-so-patiently for the episode of 
Girls 
to air...and it all went down last night in "Incidentals." Fresh off the drama of last week's beach getaway ep, this week there was a whole
other
set of excitement--mostly involving Adam and his big Broadway break.
But like always, we also had more than enough unexpected cameos (Patti LuPone 
and 
Jerry Saltz?!), epic one-liners, and a major life lesson. So what are you waiting for? Get the recap here!
Best Outfit: Jenna Lyons. It may not have been groundbreaking, but Lyons' denim jacket and statement necklace combo (paired with her signature specs, of course) was just so Jenna Lyons, we can't get it out of our heads. J.Crew catalogue hits the silver screen!
Best Cameo: Patti Lupone. Art critic (and Lena Dunham's godfather) Jerry Saltz was incredible as a casting agent, we've got to give it up for Lupone and her hilarious bone density interview. 
Life Lesson: Karma's a b****. This episode was firmly anti-Marnie, what with Ray dumping her, the awkward run-in with her former coworker, and Desi turning out to have a significant other.
WTF Moment: It shouldn't surprise us that Marnie decided to chime in as soon as she heard Desi strumming away at his guitar, but it still does.
Favorite Quote: "Sometimes I feel like I'm on the Truman Show, but it's really just a walking American Apparel ad, and I don't even know it."-- Shoshanna.
Runner-up: "I'm the laziest person you've ever met. Sometimes I just use my chest as a tray." -- Hannah