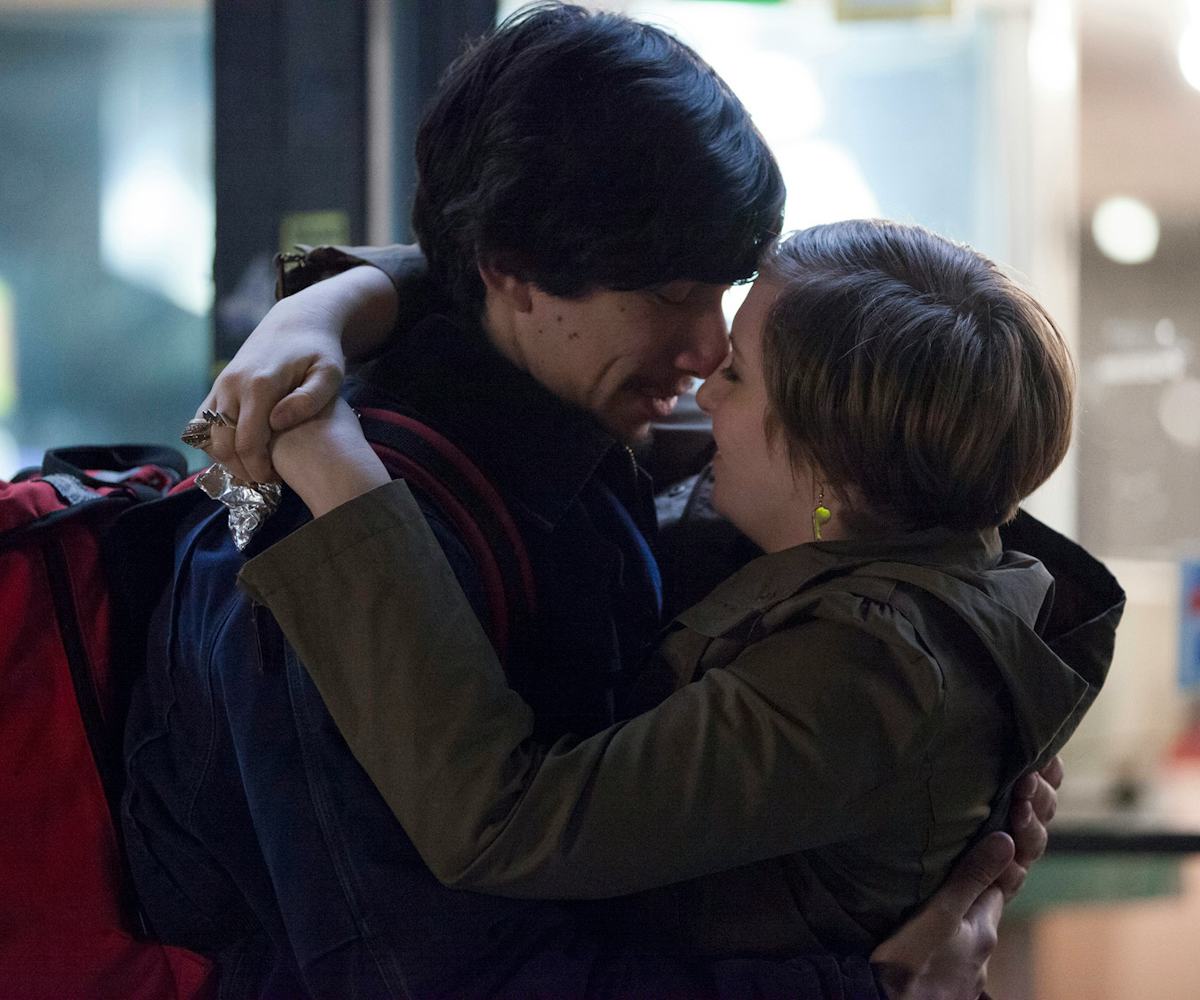 the ultimate girls recap
what we really think about what went down at hannah's birthday.
We love Girls! You love Girls! So for the entire third season we'll be doing weekly recaps on Monday. Check back in to get our editors' takes on what went down, plus an exclusive illustration from
. (And, of course, spoiler alert! Catch up on last week's episodes here.
) 
For
Girls
, the season one standout was the Bushwick warehouse party episode. The season two standout was the coke party episode. So is it any surprise that this Sunday's episode, which took on Hannah's 25th birthday, has been the first from the new season that we actually got into?
For one thing, there's an energy to it that was lacking in the season premiere; other than the confrontation between Adam and his ex, both episodes felt flat. This one has an electric tension that runs through the entire thing. There was Adam vs. his sister, his sister vs. Ray, Ray vs. Shosh, Ray vs. David Pressler-Goings (aka Hannah's editor), Marnie vs. YouTube (which, by the way, OMG--please tell me that HBO's social media team actually created this video and posted to YouTube). The whole time you were left wondering, who is going to lose it first? Hannah, thanks to Marnie's insistence on performing a 
Rent
tribute song? Adam, because of his sister? Or Hannah's parents, just because, well, they're at a bar in Brooklyn and that can't ever end well?
And yet despite all of that tension, this was probably the sweetest and most normal we've ever seen Hannah and Adam act towards each other. Yes, he may have given her a necklace with his tooth dangling from the bottom of it, but just seeing his interactions with her parents had to be heartwarming for even the biggest Adam-hater. It was an interesting counterpoint to Ray's reaction to Shoshanna ("I don't think I want to be friends with you. I just don't want to be polite with you, I don't want to have small talk with you, I just don't think that...anyway, enjoy your everything. Enjoy your life. Cool cigarette," was the best monologue of the episode), and balanced the painful humor in Marnie's Internet "fame" plight.
Though we didn't get much more from Shosh or Jessa in this episode, it felt like a better introduction to season three (rather than just trying to tie up loose plot ends, which is what the premiere episodes seemed like). Where we go from here? Well, let's just hope that there's a lot of Gaby Hoffmann involved.
Click through the gallery for our superlatives from the episode plus awesome illustrations from Nina Cosford--and then let us know what you thought of the episode on Twitter and Facebook!
Girls Season 3 Episode 3 Superlatives
Best Cameo: Since we probably can't say Matchless the bar, we'll go with Gaby Hoffmann as Adam's sister. I mean, the woman is full-frontal before the episode is over--and manages to out-irritate Ray.
Best Outfit: This week it goes to a hairstyle, not an outfit--because who can argue with not one but two braided crowns (on both Jessa and Shoshanna)?!
WTF Moment: Marnie's music video. "Philosophy is the talk on a cereal box / Religion is a smile on a dog."
Favorite Quote: "It's really amazing that all three of you have accomplished so little in the four years since college. I mean, think about it, four years!" --Shoshanna to Hannah, Marnie, and Jessa
Life Lesson: "I don't care about hair. It grows. It shrinks. You can't get attached." --Adam as he gets a trim from Hannah
Best Song: Kings of Convenience - "I'd Rather Dance With You" (played at Hannah's birthday party)