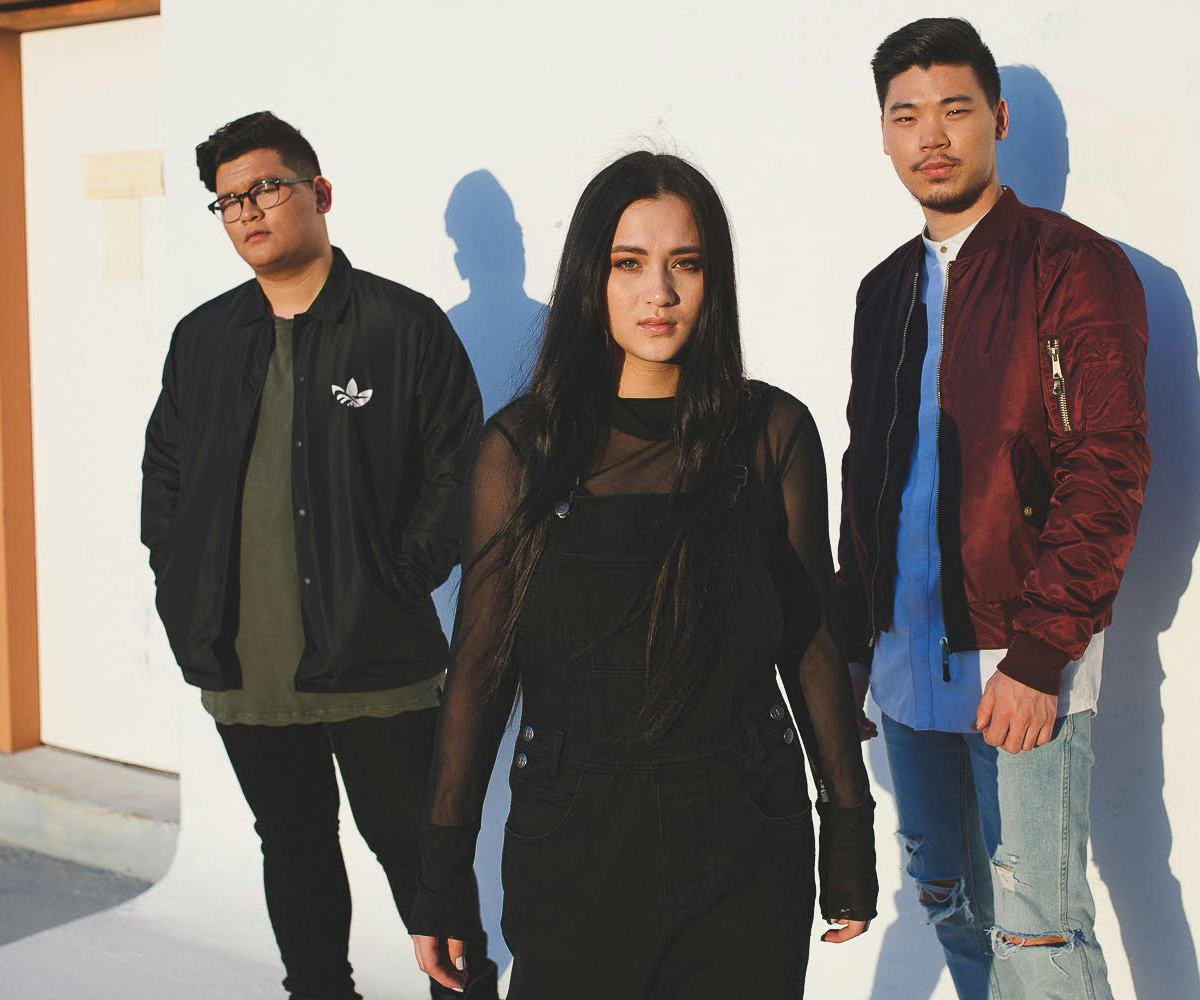 Photo courtesy of GLADES
GLADES' Debut Music Video Has Finally Arrived
Get ready to play it on a loop
When Troye Sivan tweets, we listen. So last year, when he tweeted about GLADES' cover of his hit single "FOOLS," we had to hear what all the fuss was about. Seconds into hearing their airy vocals and plush beats, we knew we were hooked.
Now, the Aussie pop trio, comprised of Karina Wykes, Cameron Robertson, and Joseph Wenceslao, are sharing with us their first ever music video for "Drive," and we're premiering it here.
The track is a soft electronic track that's as honest as it is hypnotizing. It's a song about love and lust that at the surface, with its soothing synth, is enough to get you moving. But listen closer to Wykes soft vocals, and you'll relate to the very real sentiment of feeling so strongly about someone that you can't imagine being without them. 
In the visual, which is drenched in dreamy pink and purple shadows, we see the track come to life through a narrative about a long-distance relationship. GLADES' debut project, This Is What It's Like, is expected to land before the year is over, so keep an ear out.
Until then watch the whole video, below.