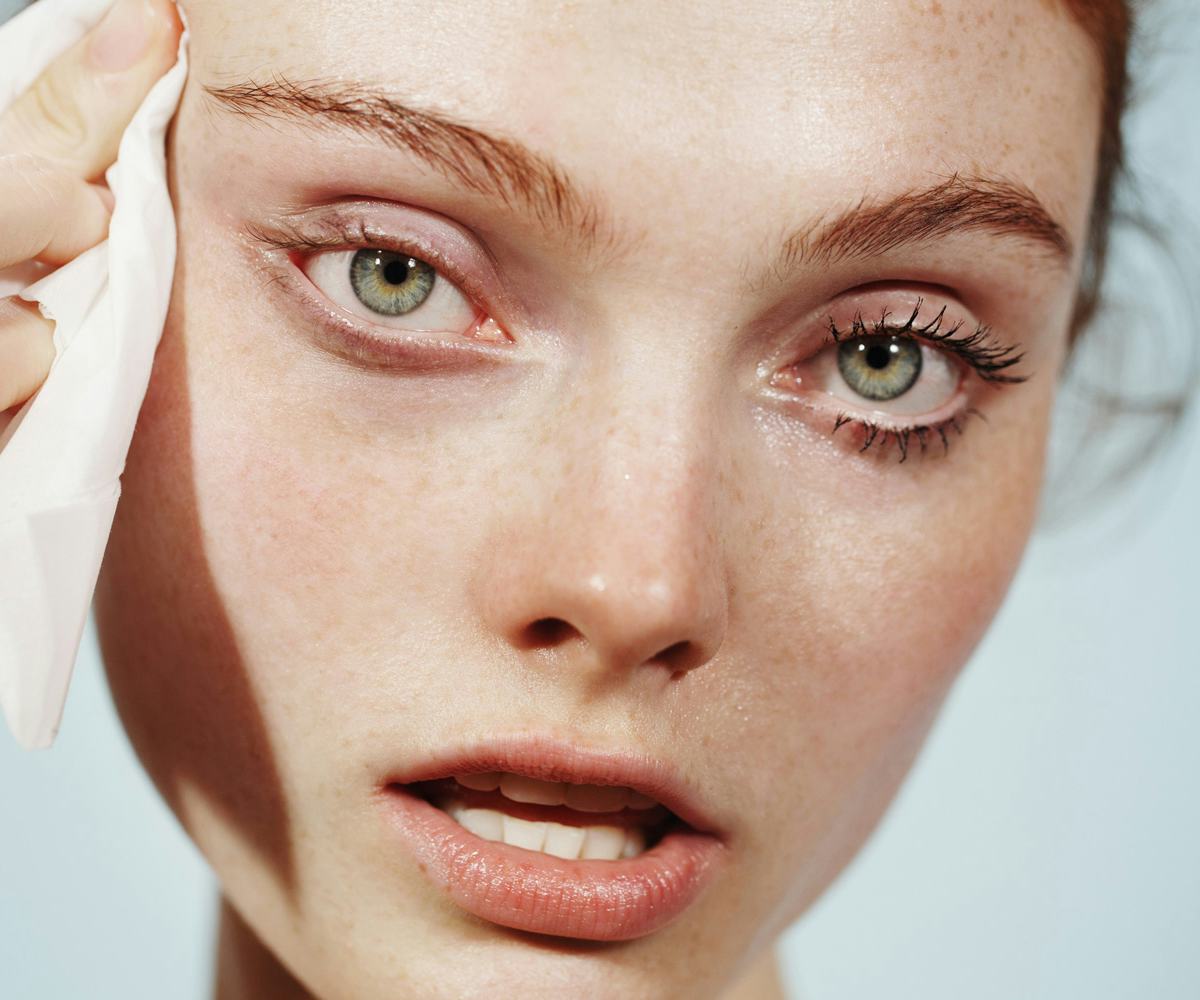 Photo courtesy of Glossier.
Glossier Just Released a Revolutionary Cleanser
meet the "milky jelly cleanser"
With literally hundreds of thousands of beauty products and procedures just a quick Google search away, it would be a bit of an understatement to say that it's hard to distinguish the best skin-care routine for you. Luckily, if time has proved anything, it's that the simpler, the better. And while soap and water acts as an effective cleanser for some people, it's not a one-size-fits-all solution. For those who require something less drying and balancing, you may want to try Glossier's latest project, the Milky Jelly Cleanser.
Since its inception, the Internet born-and-bred brand has delivered everyday staples, from its sold-out Boy Brow to its line of face masks and Phase 1 set, to help streamline your beauty routine. A cleanser, which has been in development for over two years, is a natural next step. With a pH-balanced formula and ingredients like poloxamer (which is used in contact lens solution), rosewater, comfrey root extract (which contains soothing properties), glyceryl cocoate to reduce friction, and moisturizing aquaxyl and pro-vitamin B5, the Milky Jelly Cleanser is both gentle and conditioning enough to use twice a day and effective enough to remove any non-waterproof eye makeup—without any tears or irritation—with a few pumps. 
But what's perhaps most innovative about this product is the texture. As the brand's founder Emily Weiss explains, it's essentially gel-ified micellar water. You can apply the formula on wet or dry skin (the brand recommends cleansing on wet skin in the morning and applying on dry skin to remove makeup). Also, you're in the clear if you don't wash off the hypoallergenic formula fully—it absorbs into skin and doesn't contain soap, sulfates, and fragrances, so it's not harmful.  
Chances are, you'll encounter a few mistakes on the path to clear skin, but Glossier's conditioning face wash, which will substitute the brand's soothing face mist in the Phase 1 set, is a pretty safe bet.
Glossier, milky jelly cleanser, $18, available at glossier.com.
Glossier, Milky Jelly Cleanser, $18, available at glossier.com.