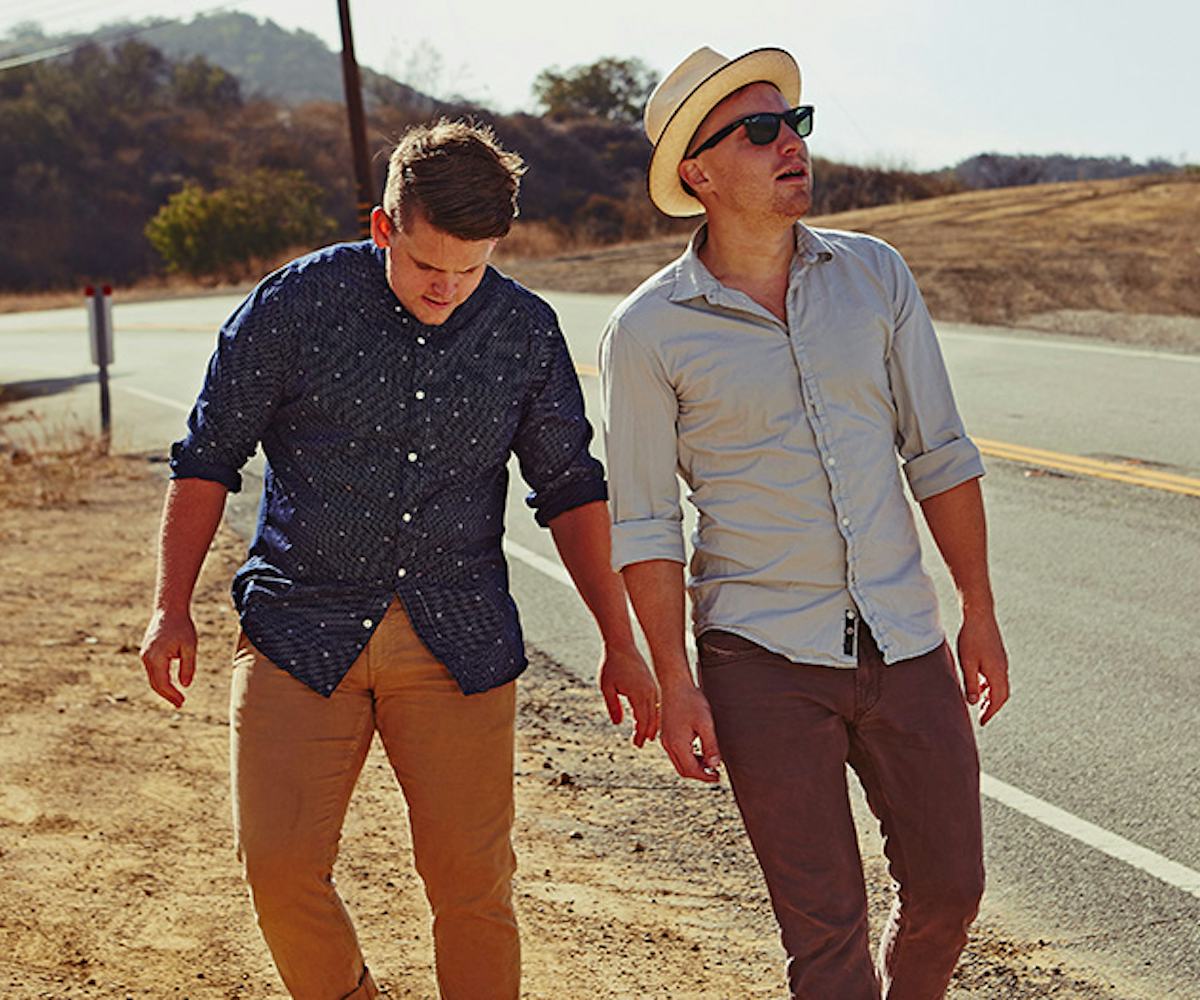 Photo: Adam Bartlett.
Golden Coast Make A "High Noon Getaway" In New Song
Summer 2015 just won't quit—and we're not just talking about the weather. New music releases are holding on to the warmer vibes and extending that sonic drive off into the sunset just a bit longer.
With a forward-moving drumline and blinking synths, Golden Coast's "High Noon Getaway" deserves a place on your Indian summer playlist. It's soaked with wanderlust—almost begging to be the soundtrack to your impulse escape. "'High Noon Getaway' gives a nod to our '80s influence and makes me want to dig up my rollerblades from childhood, with one good album and Walkman in hand," Golden Coast's Denny tells us over email. That, or a top-down road trip up the West Coast. Golden Coast's Steven adds, "The song is kind of a cooler 'Afternoon Delight.' A real anthem for turning those rollerblades into sky rockets and sending them in flight." Touché, boys.