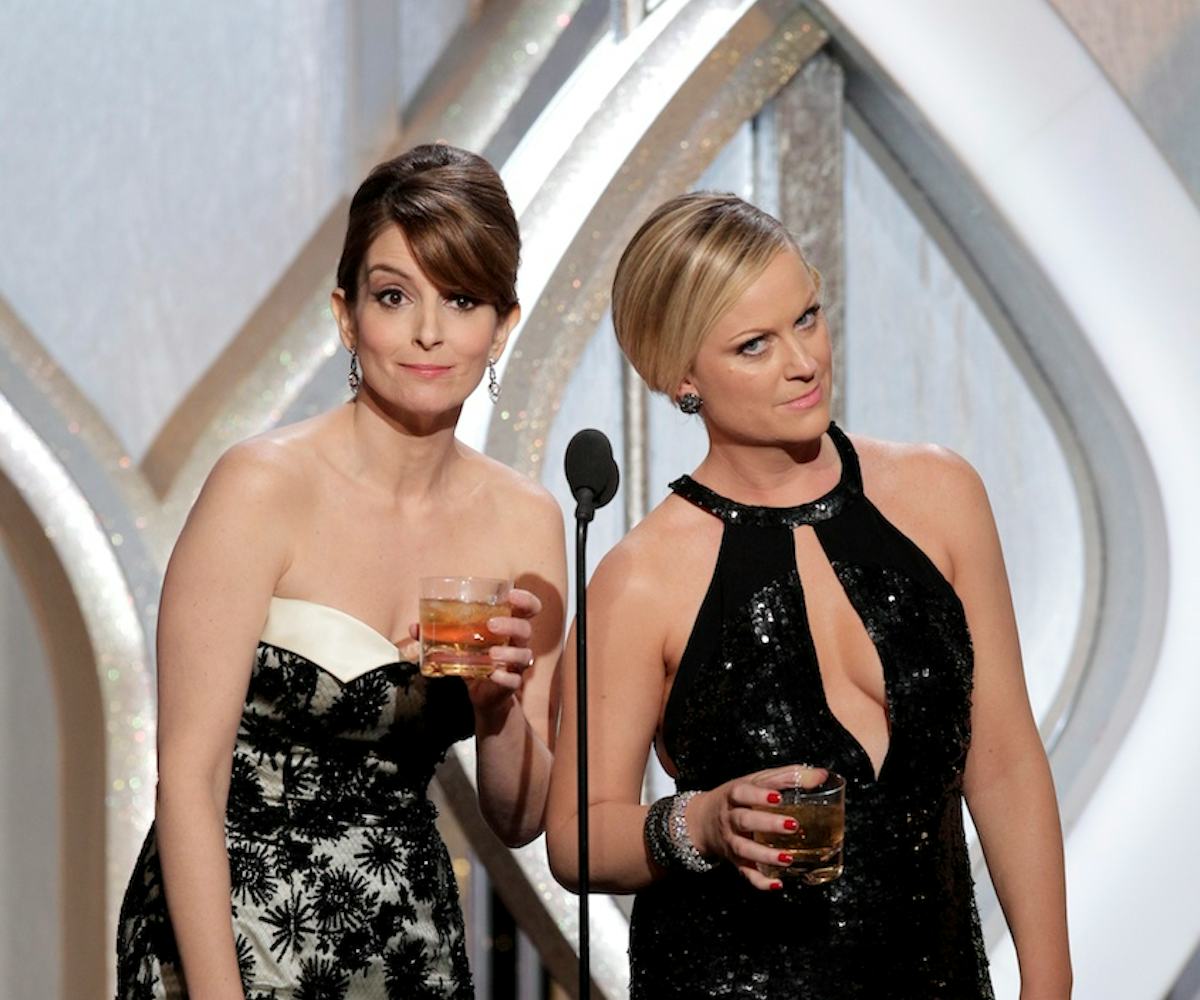 the 2014 golden globes drinking game
sunday funday with tina and amy!
If there's any awards show that deserves a drinking game, it's the Golden Globes. The event is basically a huge party-- last year's hosts Amy Poehler and Tina Fey created their own drinking game and clinked glasses onstage--so now that the ladies are back for round two, isn't it about time we all get in on the action?! Duh.
See our rules below and get ready to take Sunday funday to the next level...just don't blame us if you feel less than spectacular on Monday morning. Cheers!
NYLON's Golden Globe Drinking Game: 
Do a tequila shot and tweet at @NYLONGuys if cover star Jared Leto's hair looks better than yours. (This one is pretty much guaranteed, sorry.)
Take a sip every time an It Girl takes to the stage--be it Lena Dunham, Zooey Deschanel, Greta Gerwig, or any of the awesome ladies nominated this year.
Drink a whole juice box (of wine, natch) if Jason Bateman wins for for Best Actor in a TV Series, Musical or Comedy for Arrested Development.
Have a mimosa in the bath tub if anyone from Behind the Candelabra wins.
Drink a whole bottle of white wine when they make the "Leo DiCaprio is sexy" joke you know they are contractually obliged to make.
Take two shots every time Amy Poehler and Tina Fey sing and/or dance.
Have a sip every time they cut to Jennifer Lawrence making a funny face. 
Amy Poehler and Tina Fey's Rules: 
Drink every time an actress cries in a speech.
Drink every time you see a person actively not listening to someone onstage.
Drink every time someone says, "I didn't prepare anything!"
Eat a meatball sub every time someone thanks Harvey Weinstein.
Take off an article of clothing every time they show Judi Dench.
Take off an article of clothing evert time Maggie Smith wins.
Drink every time you see a gown with sleeves.
Drink every time Amy Poehler drinks.