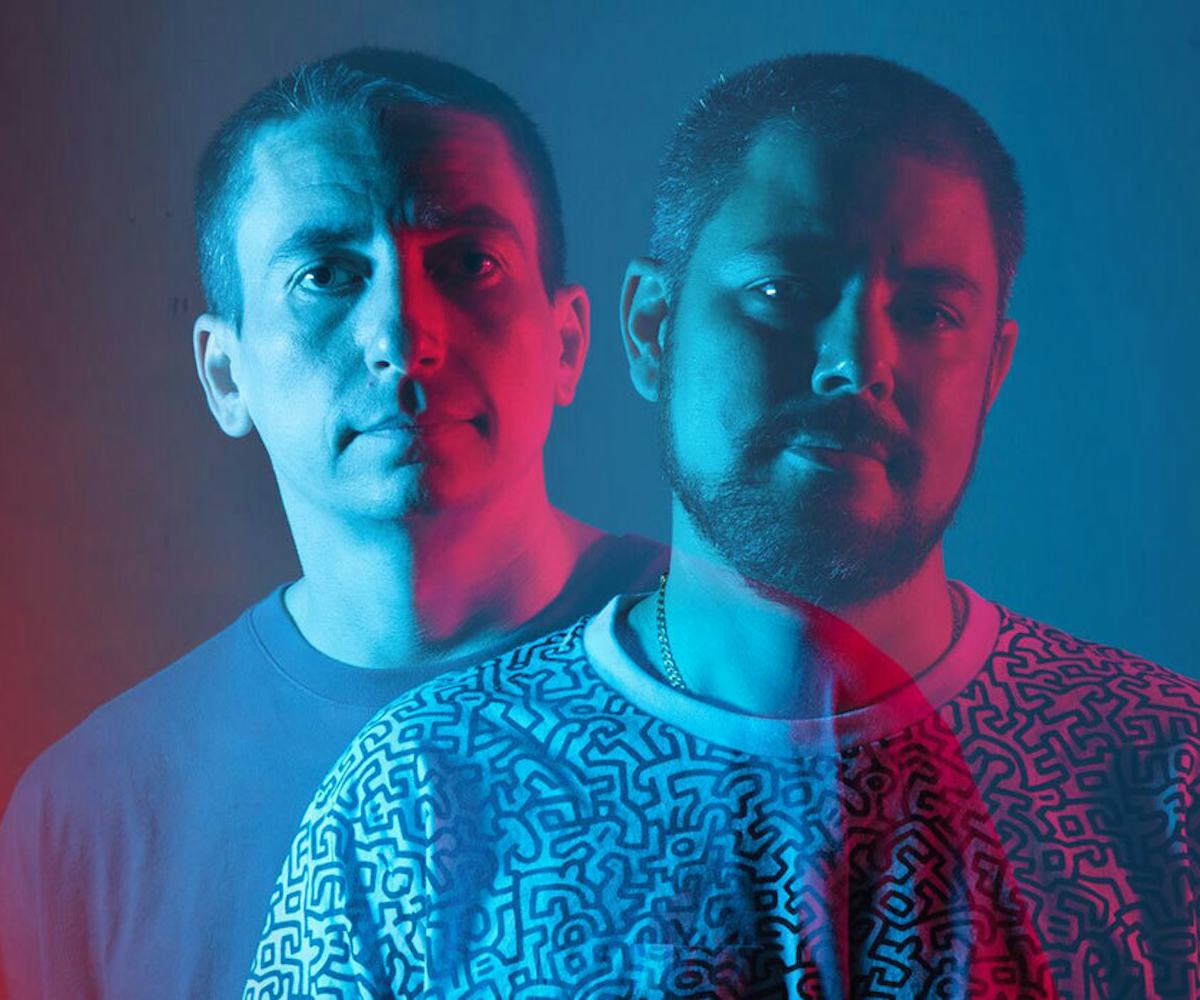 Courtesy Photo
Detroit's Golf Clap Help Make Their City A Music Destination
A round of applause, please
Detroit, the birthplace of Motown and techno, is a city where the musical underground is currently thriving. This makes sense as up-and-coming artists flock to affordable areas, and Detroit's longtime economic depression has led to a creative renaissance in the city. This culturally rich environment can be seen in the city's now-annual Movement Festival, an electronic music fest honoring the legacy of techno and its current boundary pushers. Duo Golf Clap is among those boundary pushers.
Together, Hugh Cleal and Bryan Jones have created a new house bass sound that is deeply inspired by their city. With every bump and grind, they breathe new life into the scene. Listening to them is listening to the future, knowing full-well what came before. Say hello to Golf Clap (and get an exclusive preview of their Holy Ship! vibe), below.
What about the Detroit music scene excites you?
Hugh Cleal and Bryan Jones: Detroit has always been about the music, from Motown to the rich techno and house history it holds. With all of the new initiatives downtown, Detroit has become a great events city, and because of that, there are always a ton of parties going on. We have a really steady amount of talent coming through from around the world, and it's always topped off by the occasional undergrounds which always draw great crowds. During Movement Festival, people come from all over the world just to get a taste of the truly authentic underground experience.
How were you introduced to the music scene?
HC: A friend told me about this party which, at the time, was sort of an invite-only thing since there was no mass marketing and you pretty much needed a copy of the flyer to even find it. After going to a few, I really felt at home and almost immediately started producing my own shows and eventually DJing.
BJ: I lived in Indiana, so there wasn't a big dance scene around. I was a drummer for years, then slowly I started to pay more attention to dance music. I ended up going to Chicago to a record shop a bunch of times before I even went to a real show.
Where do you see Detroit existing in the world of electronic music?
HC & BJ: It really depends on who you ask these days, but Detroit has always garnered a ton of respect internationally. It was the foundation and roots of so much of the music that is coming out now, but there is also a much newer movement of people who are making Detroit known as a major market for all types of touring acts.
Do you think Detroit ever gets overlooked when it comes to music destinations?
HC & BJ: Detroit has it tough when it comes to this because it really has never been much of a tourist destination [in general], which is a major factor in it being a music destination, also. Things are coming back strong though and the city is looking much better.
What's one thing you want others to know about Detroit?
HC & BJ: Even though it has lost a ton of its population and had some hardships, the people and friends that you meet here are some of the greatest in the world.
Could you imagine making music anywhere else?
HC & BJ: We are definitely grateful for the exposure and influences that we get in Detroit, but to grow musically, you must expand your horizons. With producing being a lot more mobile these days, it's much easier too.