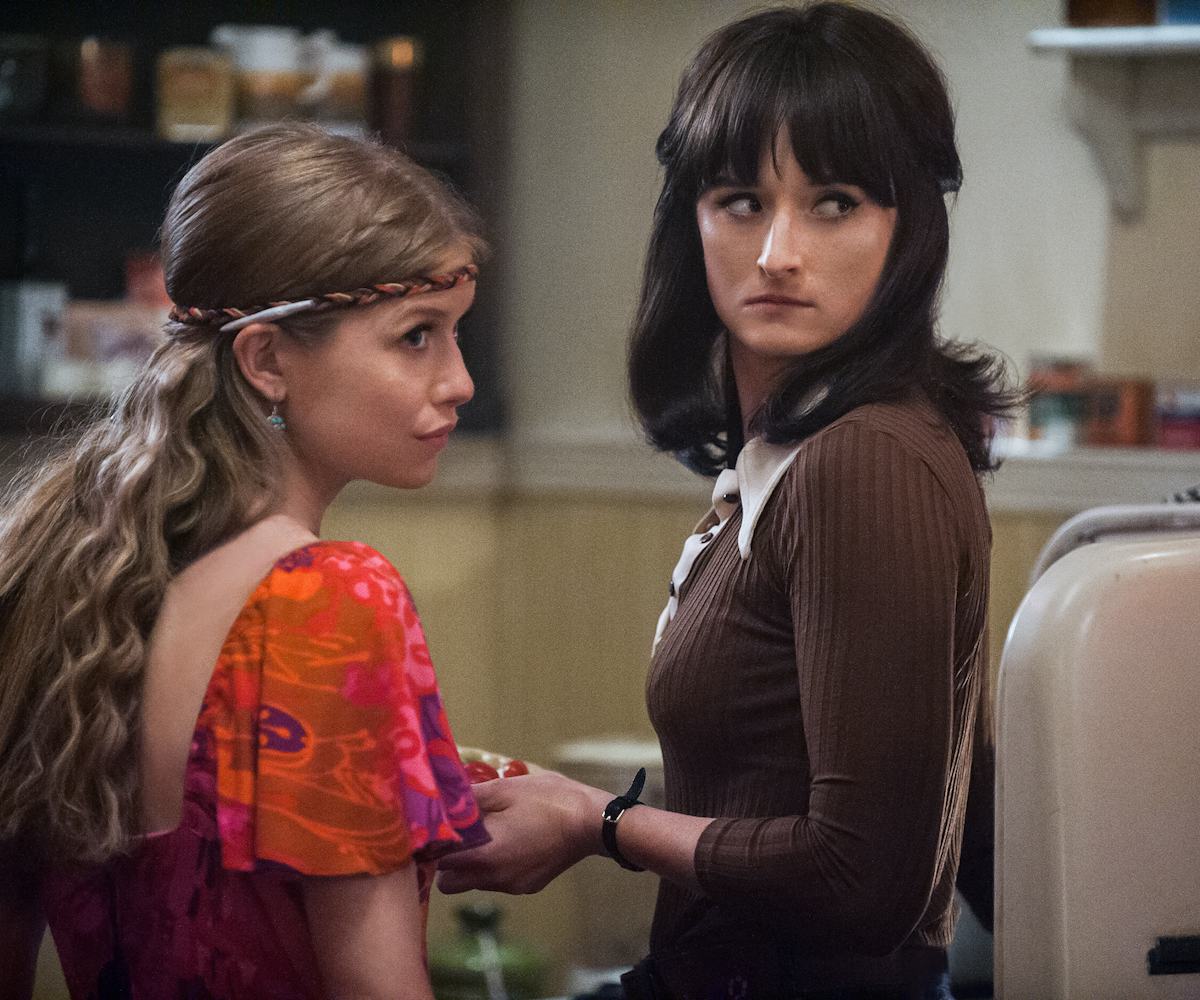 Photograph courtesy of Amazon
'Good Girls Revolt' Is Amazon's Newest Drama Series To Watch
We caught up with series creator Dana Calvo
The following feature appears in the November 2016 issue of NYLON.
Taking place in a newsroom in 1969, Amazon's latest scripted drama series, Good Girls Revolt, is centered on a group of young female researchers who make a then-revolutionary request: to be treated fairly and get bylined credit for the pieces they've worked on, just like their male colleagues. Based on Lynn Povich's book of the same name, the show is inspired by the first female class action suit filed by 46 female staffers against Newsweek for sex discrimination. We caught up with Dana Calvo, who'd previously worked on hits like Narcos and Made in Jersey, to talk about the show. 
What drew you to Good Girls Revolt?
I was a reporter for 11 years before making the move to Hollywood. I've always wanted to have a journalism show. It was a compelling story, and I'm also a feminist, so this seemed like the perfect project. 
How did you go about creating the characters?
I took the real-life legal situation and fictionalized all the characters and scenarios. Nora Ephron and Eleanor Norton are real characters, but their roles in this are fictionalized. Eleanor Norton is Congresswoman Norton now, but she was the attorney who represented these women. 
As a feminist, how did you get into the mind-set to portray the gender discrimination?
The important thing to remember is that it was normal back then. The women weren't outraged, they weren't shocked. It wasn't until they went to a consciousness-raising meeting and learned that it was actually illegal that they started to look at their lives, work, and personal relationships differently. You don't wake up one day suddenly radicalized; it's a process. The revolution occurs when people refuse to go back to the way it was. 
Why do you think this is an important story to tell today?
We've come so far, and yet we're still getting paid 79 cents for every dollar men earn. We still are denied the same opportunities. For the first time in our country's history, we've nominated a female to be president and we still have so far to go.